Meet Tiffany Hillman
Tiffany Hillman is the proud NFL mother of running back, Ronnie Keith Ryan Hillman, widely known as Ronnie Hillman.Her son was drafted in the 3rd round of the 2012 NFL Draft, 67th overall, by the Denver Broncos.
Tiffany Hillman is a mother of six-children, five sons including Ronnie, and one daughter. Tiffany gave birth to Ronnie on September 14, 1991. The family is originally from Long Beach, California.
Her NFL son, attended La Habra High School where he played football, basketball, and track and field. As a senior at running back, he accounted for better than 2,000 all-purpose yards and garnered attention from Fresno State, San Diego State, Colorado State and Wyoming. Hillman was also a sprinter on the track & field team, where he ran the 100 and the 4×100 with a personal record of 10.7 seconds in the 100-meter dash.
Ronnie ultimately chose to go to San Diego State. The former starting running back for the San Diego State Aztecs, made himself know to the Mountain West Conference and the NCAA in 2010. He led the Mountain West Conference in rushing yards with 1,532 yards including having scored 17 rushing touchdowns.
He gained over 100 rushing yards in eight of San Diego State's 12 games in 2011. September 17, 2011 he scored a career high of 4 rushing touchdowns. The following month he rushed for a season high of 224 rushing yards including a 99-yard rushing touchdown. Hillman's continued dominance in the Mountain West Conference made him an appealing candidate for the upcoming 2012 NFL Draft.
In the 2013 season, Hillman was announced as the starting running back for the Broncos. In route towards another championship, Hillman helped lead the Broncos to the 2013 AFC Championship and eventual 2013 NFL Super Bowl.
Over the course of his past five years in the NFL, Ronnie Hillman has managed 1,408 rushing yards on 348 carries including 10 touchdowns.
No doubt Ronnie Hillman has done good, but it hasn't been easy. Every player needs of loads of support from their loved ones and close friends. In Ronnie's case, while taking a stroll with his mom, Tiffany Hillman, he knew what he wanted.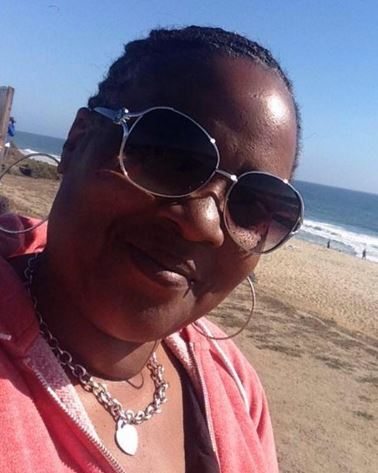 In a 2015 interview he admitted he realized he wanted to give football a chance while taking a walk with his mother. He said "I was walking with my mom–she usually does these walks around the neighborhood," "We had a community college by where we lived, and she used to walk there everyday. One day I decided to go walking with her and it was the football team out there–the Compton Titans–and I was like, 'I want to do that, I want to try it.' Ever since then, I never looked back; I loved it."
According to her Facebook page, the NFL mom, is originally from Berkeley, California; where she attended HS and resides in Elk Grove, Cali.