Tori Moore Foles
Meet Tori Moore Foles, aka Toni Foles; she is the wife of NFL player Nick Foles, the quarterback for the Jacksonville Jaguars. Foles also played for the St. Louis Rams and the Kansas City Chiefs. Prior to the NFL, he played college football at Michigan State and the University of Arizona.
Nick and Tori Foles, started dating since his days in the Pac-12.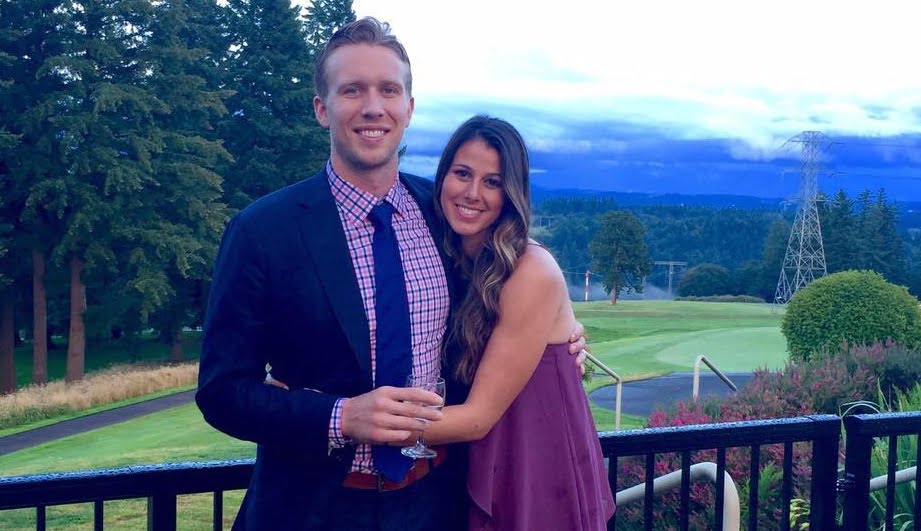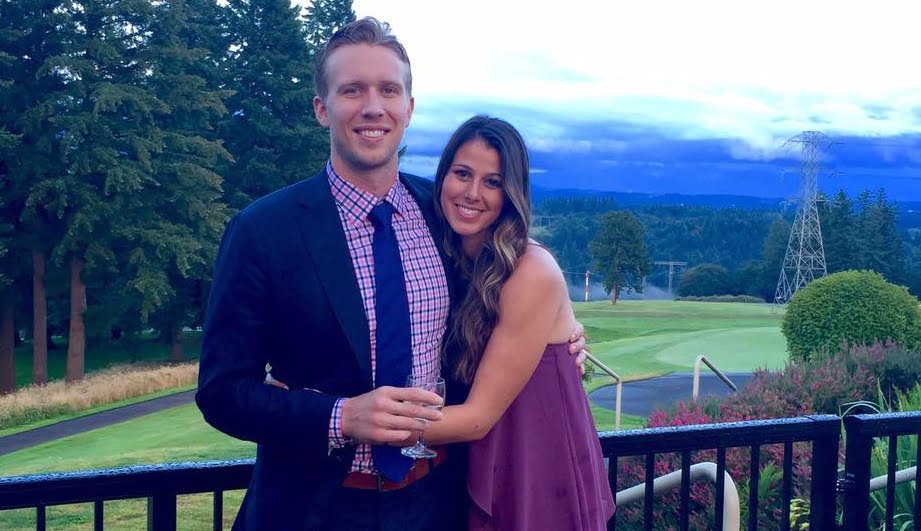 Tori Foles is a former University of Arizona volleyball player. She played for Ripcurls under coach Dave Hollaway. She graduated in 2008, from Brea Olinda High School.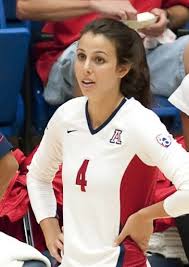 Tori was born Victoria Danielle Moore on June 6,  1990, in Brea, California. She is one of three children born to Rosina (nee. Cota) and Daniel Moore.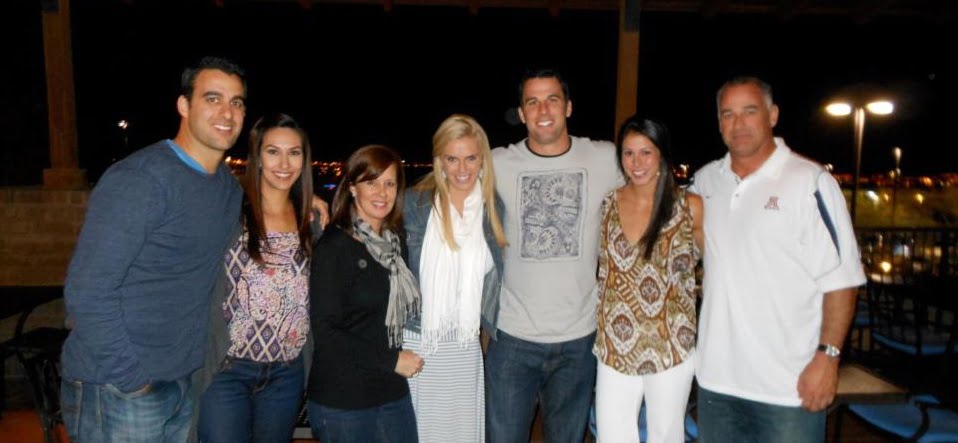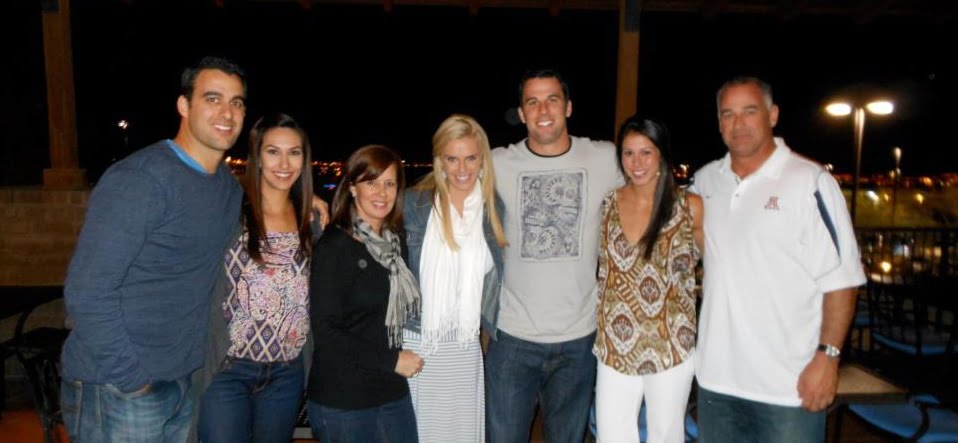 Her brothers are Ryan and Evan Moore; Ryan played basketball for the Aggies at UC Davis, Eva, played at Stanford before signing with the Packers in 2008. Evan also played with the Browns, Seahawks and the Eagles around the same time Philadelphia drafted Nick in the 2012 NFL Draft.
She worked for Nike in Beaverton, Oregon; but left her job after being diagnosed with Postural Orthostatic Tachycardia Syndrome, eventually resulted in Lyme Disease.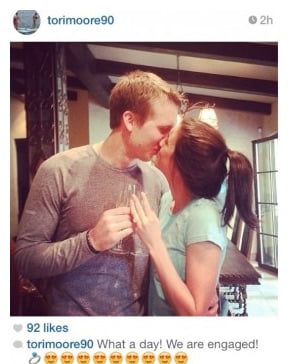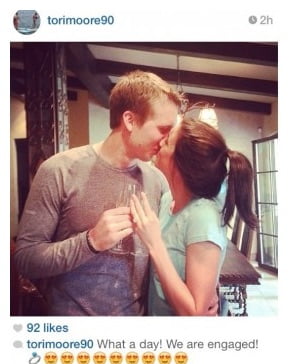 Tori and Nick became engaged on February 24, 2014. They got married on April 26, that same year.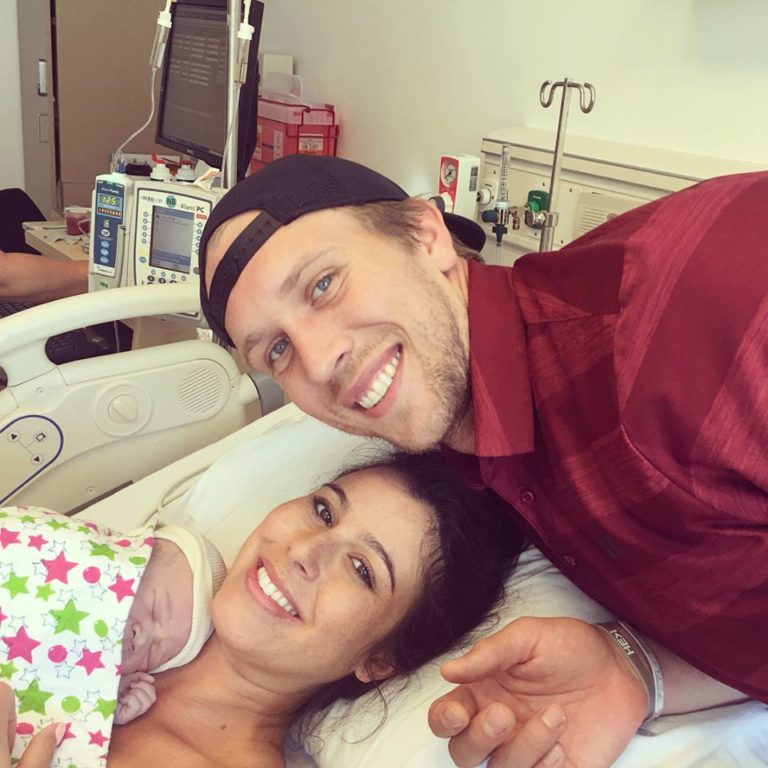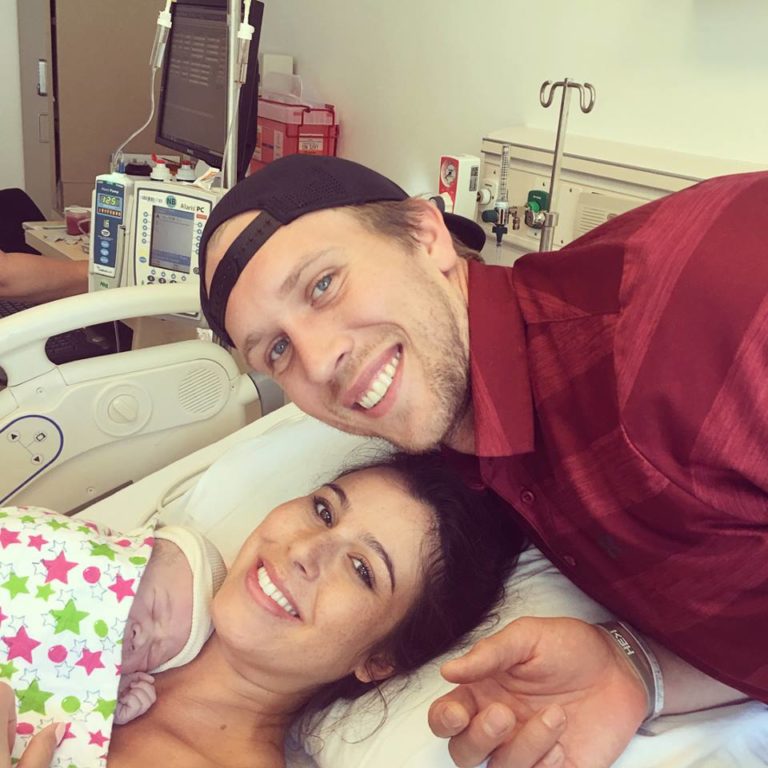 Furthermore, she gave birth to their daughter, Lily James Foles on June 16, 2017.
Find Tori on Facebook here.