Tracy Boulware
Tracy Boulware is the third and current wife of former power-hitting outfielder, Darryl Strawberry. Her now retired MLB star turned Christian minister and author, spoke about his fear for the life of former teammate, Dwight Gooden.
The former MLB stars are both recovering addicts and Strawberry told the NY Post, Gooden missing an event they were supposed to do together, is not a good sign.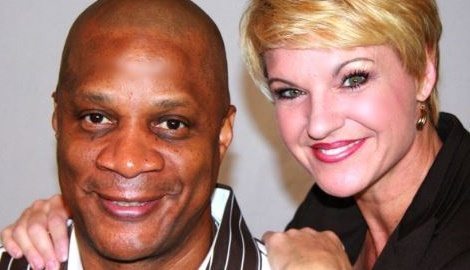 Tracy's hubby was one of baseball's biggest stars in the 1980s before his career was struck by substance-abuse problems.
With his 6-foot-6 frame and his long, looping swing, Darryl was one of the most feared sluggers in the game, known for his prodigious home runs and his intimidating presence in the batter's box.
During his almost two decades in MLB, he helped lead the New York Mets to a World Series championship in 1986 and the New York Yankees to three World Series championships in 1996, 1998, and 1999. He was also suspended three times by Major League Baseball for substance abuse.
A popular player during his career, Strawberry was voted to the All-Star Game eight straight times from 1984–1991.
Through much of the late '90s and early '20s, he was in and out of drug-treatment centers. He was sentenced to 18 months in prison for probation violations in April 2002.
After his release from prison in 2003, things began to improve. He worked as an analyst for SportsNet New York. He also became an author and his memoir, Straw: Finding My Way, written in collaboration with author John Strausbaugh, was published on April 28, 2009.
By then he had already met Tracy Boulware. The couple met while attending a drug recovery convention. She became his third wife in 2006. Both active members of the church, founded "The Darryl Strawberry Foundation", an organization dedicated to children with autism.
Is hard to picture Tracy Boulware as your typical MLB Wag, nevertheless, she is married to an MLB legend and she is a badass lady!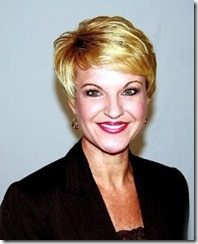 Like her famed husband, Tracy Boulware who now goes as Tracy Strawberry is also an ordained Minister. According to Strawberry Ministries.com, the couple is on a mission to lead people to Jesus Christ, through their story.
Tracy Boulware is the mother of three sons. She was also married and divorced twice. She reveals by the time she was 30, she was lost in a lifestyle of addiction and a host of unhealthy relationships.
Her husband was previously married to Lisa Andrews and Charisse Strawberry. Combined, Tracy and Darryl share nine children.
After turning her life around, Tracy Boulware is now the Author: The Imperfect Marriage, Help for Those Who Think It's Over as well as the founder: Born Unique Ministry-Training Teens to live in the power of Christ-Next Generation of Greatness and the president/CEO of Strawberry Ministries & Straw Marketing, LLC.
She and her husband keep busy with their extensive traveling, preaching the gospel of Jesus Christ to restore people back to God. Tracy holds a Masters's Degree in Business Administration and Management, with a Bachelors's in Ministry Leadership and a Doctorate Degree in Theology, with a focused study in Cultural Restoration and Leadership.
In addition to the book she co-authored with Darryl Tracy the founder of Finding Your Way,  she has published Clean Sober & Saved Christ-Centered Recovery Curriculums.
Tracy Boulware and her husband currently reside in Missouri.
You can find her on Twitter here.