Amanda Clifton
Amanda Clifton is the girlfriend and fiancee of professional basketball player Elena Delle Donne. 6'5″ Delle Donne is a guard player with the Chicago Sky.
Prior to that she played with the Delaware Fightin' Blue Hens of the University of Delaware of Newark, Delaware. Elena is a member of the USA Women's Basketball Team that played at the 2016 Rio Olympics in Brazil.
Elena Delle Donne
Amanda's WNBA gal was born September 5, 1989 in Wilmington, Delaware. She is one of the children born to Ernie and Joanie Delle Donne; also the proud parents of Elena's brother Gene and Lizzie.
Gene Delle Donne was a quarterback player at Duke and then a tight end at Middle Tennessee. Her dear sister Lizzy was born autistic, blind, deaf and with cerebral palsy.
Elena's career in basketball started during her time at Ursuline Academy in Wilmington, Delaware. She got a basketball scholarship from the University of Connecticut, but dropped out after two days.
Subsequently she enrolled at the University of Delaware where she first joined the Delaware Blue Hens' Volleyball team and the basketball team in a season later.
Delle Donne was selected in the first round, second overall in the 2013 WNBA Draft by the Chicago Sky. She made her international debut with the 2011 USA Basketball team for the World University Games in Shenzhen, China.
A back injury left her out of the team that played at the 2014 World Championship. Nevertheless she was in ready to rock mode for the 2016 Summer Olympics in Rio, Brazil.
And now, regarding Elena Delle Donne's personal life.. There has been a lot of speculation about her sexual orientation for years, no guy has been spotted by her side, no girl either.
And she [Elena] as the good friend she is was very supportive of teammate Brittney Griner when she came out.
An article  in ESPN regarding the pressure to marry Matthew Dellavedova was not even close to Elena's other half.
Nothing was true, and indeed was a joke about what how her name would have been if they were married.
Howbeit, the search for her boyfriend or girlfriend intensified, but not for the people close to Elena, who has been aware of the identity of the person who holds Delle Donne's heart.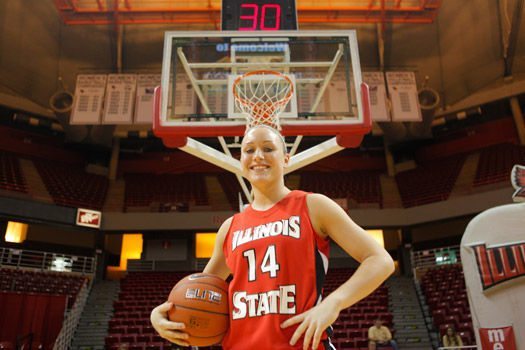 That is the one and only Amanda Clifton, her fiancee and partner in crime and design. In case, you are not aware, Elena and Amanda, design and make the most beautiful wooden tables, which you can check out here.
Amanda Clifton, born in Rock Island, Illinois. Graduated in 2007 from Alleman High School. And in 2011 with a bachelor's degree in business from Illinois State University, where she also was a point guard player with the Illinois State Redbirds Basketball team.
Ms. Clifton is Director at Delle Donne Academy, she previously was a sales representative for the Lids Team Sports and before that she was a claim representative at State Farm Insurance.
Elena and Amanda became engaged on June 2, 2016. She confirmed their relationship and engaged during an interview for Vogue.