Bo Podkopacz
Meet Bo Podkopacz, she is the girlfriend of NFL player Trevor Siemian, the new quarterback for the Denver Broncos who has been dubbed Baby Peyton Manning, some people see a resemblance between these two. Do you see that too?
Bo's NFL beau was born in Danbury, Connecticut on December 26, 1991, to Walter and Colleen Siemian.  6'3″ Trevor graduated from Olympia High School in Orlando, Florida and from Northwestern University with a major in communications.
Siemian was selected by the Denver Broncos in the seventh round (250 overall) of the 2015 NFL Draft. He made his NFL debut on December 20, 2015, against the Pittsburgh Steelers.  Coach Gary Kubiak named Trevor starting quarterback for the 2016 season, after Peyton Manning's retirement and Brock Osweiler departure to join the Houston Texans.
New Broncos quarterback = New Broncos Wag. That NFL WAG would be the lovely not to mention utterly beautiful Bo Podkopacz. So in that case, are you ready to read about her?
Bo Podkopacz Biography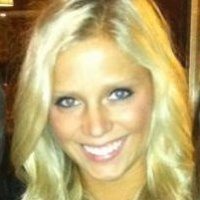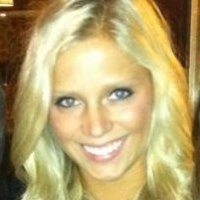 Bo and Trevor have been dating ever since their days back in Northwestern, where she was a member of the women's soccer team playing in the midfielder position.
Prior to becoming a soccer player she was a member of the track & field team at Wayzata High School in Plymouth, Minnesota.
Bo born Bozena Marie Podkopacz on October 15, 1991, in Los Angeles, CA. One of two daughters of former college tennis player Jerry Podkopacz and former beach volleyball player Marcy (nee. Rasmussen). Indeed athletic genes running thru her veins!
Bo graduated in 2014 from Northwestern with a major in learning and organizational change. Let's see what she has been doing over the years.
First, in 2013, she was an intern at the Evanston Art Center, at the same time she was a product specialist for the Gatorade Management Program. Then in March 2014, she did an internship at the Yellow Tractor Project. Bo is currently working as a vision care territory manager at Bausch + Lomb.
As you can see,  we have one lovely, smart and definitely hardworking WAG!!
You can expect to see her around for a long time, she is definitely a keeper!
You can find her on Twitter here