Nadia Loney
Nadia Loney is the beautiful MLB WAG, married to James Loney. He is the Texas native and first baseman with the New York Mets, he also played with the Tampa Bay Rays and The Red Sox prior his stint with the Los Angeles Dodgers.
Nadia's MLB hubby was born in Houston, Texas on May 7, 1984. He is one of two children born to school teacher mom Annie and computer programmer Tony Loney; Anthony Loney is James' younger bro.
Loney left his mark at Elkins High and was ready to attend at Baylor University before the Los Angeles Dodgers drafted him in the first round (19th overall) in the 2002 MLB Draft.
L. A Dodgers
Loney didn't play with the Dodgers right away. Instead he played with a minor league team of the Great Fall Dodgers and the Jacksonville Suns. It was until April 4, 2006, that Loney made his MLB debut with the Dodgers against the Atlanta Braves.
He ended his era with the Dodgers,  hitting.254 with only 4 homers and 33 RBI in 114 games for the 2012 season before he was traded to the Boston Red Sox on August 25, 2012.
He signed a $2million deal with the Tampa Bay Rays on December 6, 2012, followed by a three-year contract worth $21 million the following year.
His final season with Tampa was plagued by injuries, on March 30th 2016. He was informed he wasn't part of the team open day roster team eventually he was released on April 3rd.
Four days after he was released by Tampa he signed a deal with the San Diego Padres' minor league, Pacific Coast triple A Team, the El Paso Chihuahuas.
He was subsequently traded by San Diego to the New York Mets on May 28, 2016.
Loney has a beautiful family back home, consisting on his pretty wife Nadia and their two adorable sons. Ready to meet them?
Nadia Loney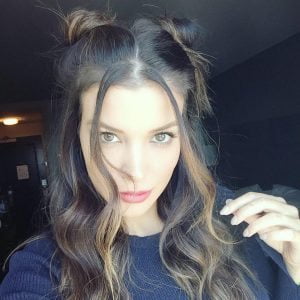 Lovely Nadia Loney was born Nadia Ghelichkani on March 21, 1986 to Hassan and Laleh Ghelichkani.
Nadiea,  first graduated in 2007 with a bachelor of Arts/ political science and then in 2010 got her juris doctor from the University of California Los Angeles (UCLA). Mrs. Loney is an attorney in Los Angeles.
Nadia and James married in 2013. Their son Jordan James was born in July, 2013 and little Aidan came into their lives in November, 2015.