Sandra Hunt Scully
Sandra Hunt Scully is the caring,loving and stunning wife of Vin Scully, the legendary sportscaster who gained fame as the play-by-play announcer of the Los Angeles Dodgers. Not really going to discuss Vin's career though, we rather tell you a thing or two about his personal life, and with that said we meant his first wife Joan Crawford, his children and especially all we know about his wife Sandra.
Vin a Brooklyn native and son of silk salesman Vincent Scully and his homemaker wife Bridget who raised him with the help of her second husband Allan Reeve a merchant sailor she got married to after Vincent Scully's death when her son Vin was four.
Scully attended Fordham Preparatory School before serving in the United States Army for two years. After he completed his military service, he studied broadcasting and journalism at Forham University where he found a career in radio.
He joined the Dodgers in 1950, by that time they were the Brooklyn Dodgers. He continued to pursue the team of his dreams when they moved to L.A in 1958.
Scully worked with CBS from 1975 to 1982 and at NBC from 1983 to 1989.
Prior to his marriage to the lovely Sandra Scully, he was first married to Joan Crawford, their marriage lasted 14 years, from 1958 until her death on Jan. 26, 1972 at the age of 35.
Joan Crawford, not the actress but the mother of Scully's three eldest children Michael, Kevin and Erin died from an accidental overdose of medication prescribed to help her rest from bronchitis and a severe cold.
Vin found love again, two years he met single mother Sandra Hunt aka Sandy who was raising her two children Todd and Kelly from her first marriage.
Sandra Hunt Scully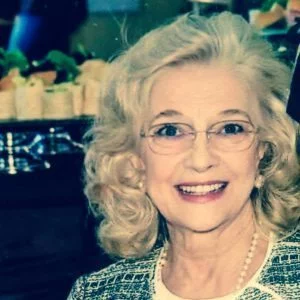 She was born Sandra Jean Hunt Schaefer once the secretary of the Los Angeles Rams, got married to Vin Scully in 1973. The already large family would add a new member to the family, Catherine born in 1975.
Tragedy struck his life once again in 1994, when his eldest son Michael Scully then the 33-year-old employee of the ARCO Transportation Company died in a helicopter crash.