Lisa Tinkle
Meet the lovely Mrs. Lisa Tinkle, formerly known as Lisa McLeod; wife of college basketball coach Wayne Tinkle, current head coach for the Oregon State Beavers at Oregon State University, head coach the University of Montana in Missoula from 2006 to 2014.
Wayne Tinkle Net Worth
Coach Wayne Tinkle's net worth in 2021 has been estimated at $1.5 million.  He was born in Milwaukee, Wisconsin on January 26, 1966; he grew up in Spokane, Washington along with his 10 older siblings that included seven sisters, Patty, Mary, Jennifer, Rose, Tina,  and Kathy who passed away at the age of 69 on March 29, 2016.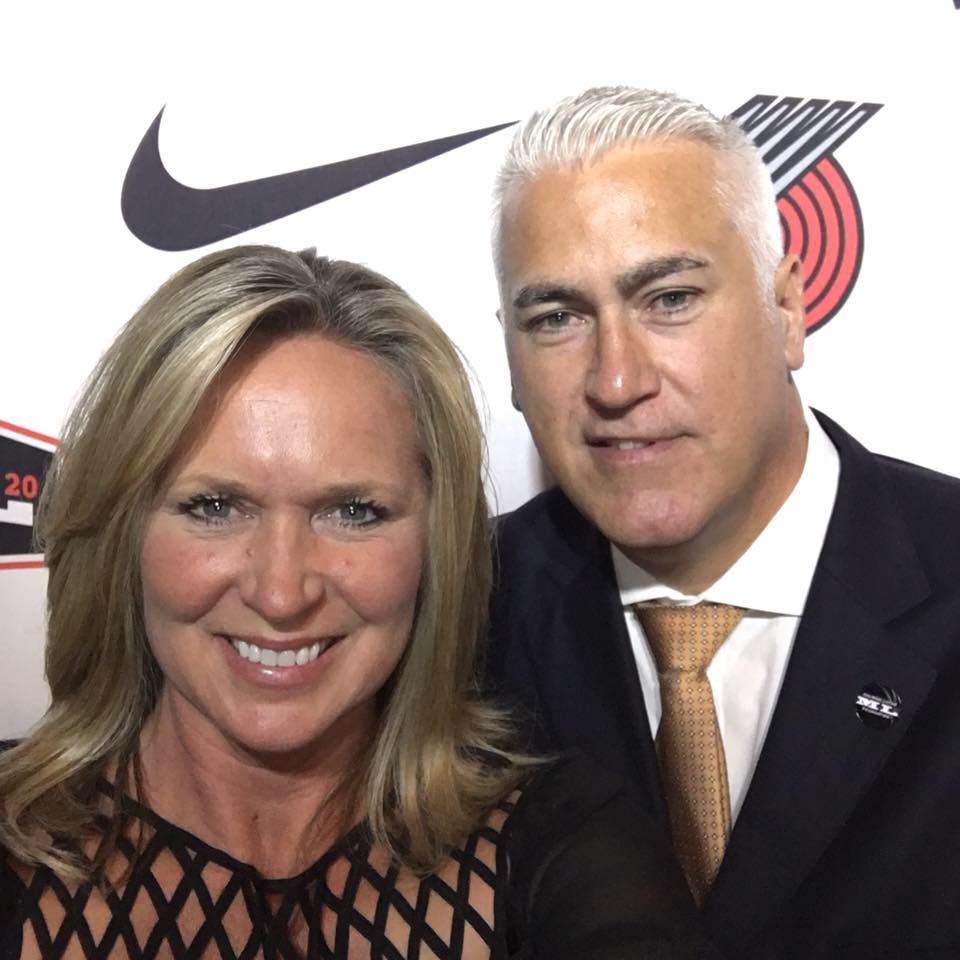 Wayne Tinkle Contract & Salary
Coach Wayne Tinkle's annual salary is $2.266 million. He initially signed a six-year contract with Oregon State in 2014; agreed to a two-year contract extension in 2016 and more recently signed a one-year extension in October 2019.
He earned $2 million during the 2019-2020 season,  $2.1 million in 2020-21, and $2.2 million for the 2021-2022 season and the same amount his final season with the Oregon State Beavers.
Wayne Tinkle Biography, Height, Age, Weight,
6'10" Wayne Tinkle is the youngest of 11 children born to Wayne and Elizabeth Tinkle. Coach Tinkle is 55 years old and weighs 233 lb or 106 kg. His father served in the Navy and stationed at Great Lake Naval Base in Waukegan, Illinois. He was 78 when he died on February 18, 2002; his mother Elizabeth Anita Golbeck Tinkle died aged 87, on September 29, 2013.
He graduated from Joel E. Harris High School in 1984 and played college basketball for the Grizzlies at the University of Montana from 1985 to 1989.
He entered the 1989 NBA draft but no team selected him; he started his professional career playing with the Topeka Grizzlies in 1989; that same year player for the Belgian team Liege Basket and for Soilna Vikings in Sweden in 1990.
In 1991, returned to the United States and played for the Tri-City Chinook before signing with the Spanish Team Juver Murcia in 1993.
Played for the Rapid City Thrillers in 1993 and with the Italian team Onyx Caserta until 1994.
Had a second stint with the Thrillers in 1994 and played with the Greek team Pagrati that same year.
Returned to Spain in 1996, played with Coviran Granada and Fórum Filatélico Valladolid from 1997  to 1998.
In 1998 joined Caceres and retired after two years playing with Las Vegas Silver Bandits.
Wayne Tinkle Coaching Career
After he retired in 2001, Wayne Winkle started his coaching career as an assistant coach at the University of Montana under coach Larry Krystkowiak. The Montana Grizzlies appointed him head coach in June 2006.
He joined the Oregon State Beavers on May 19, 2014, that same year, Coach Tinkle was named Sexiest Man in College Basketball by College Insider.
There are 100 people on this list, but the honor of being College Basketball's "Sexiest" goes to Montana head Wayne Tinkle. The snow-capped mountain of a coach may look tough but he truly is a gentle giant. Coach Tinkle has kept Montana among the top mid-major program's in America. He's not exactly the type of coach that seeks attention so this is all probably a little embarrassing for him, but I am sure his lovely wife would agree with the final assessment. Senior Kareem Jamar might be Mr. Montana, but his head coach is  America's Sexiest.
Wayne Tinkle Coaching Record
During his eight years as head coach at Montana, Wayne Tinkle became the winningest coach with a record of 158-89 (.640). So far at Oregon State, he has a coaching record of 113-108 (.511); 271-197 (.579) overall.
Wayne Tinkle Wife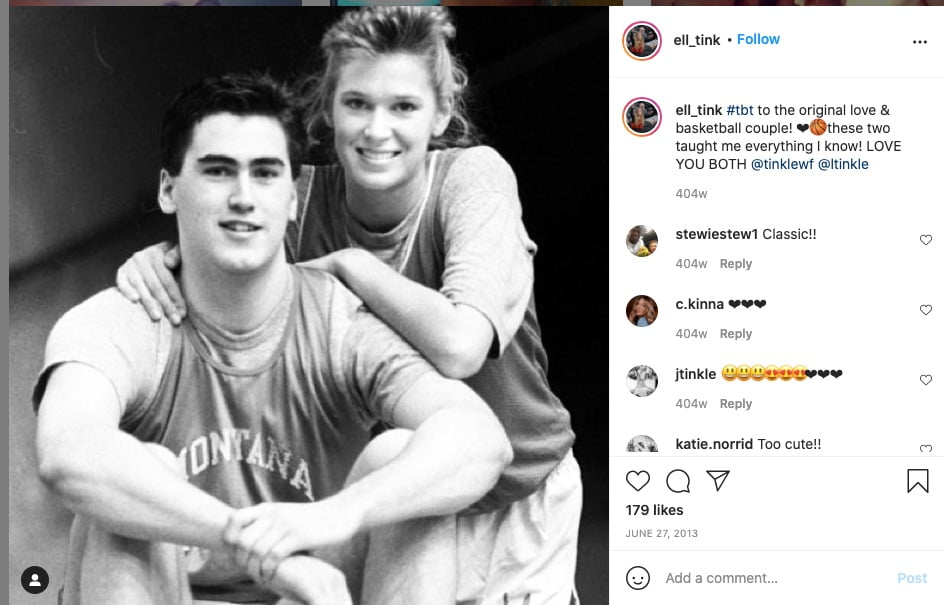 Coach Wayne Tinkle's wife is Lisa Tinkle, formerly known as Lisa McLeod of Glendive, Montana. She met her husband while they both attended the University of Montana; they became engaged during their senior year and tied the knot not long after they graduated in 1989. Lisa and Wayne Tinkle have three amazing children, daughters Joslyn, and Elle and one son Tres, all three of their children played college basketball.
Lisa Tinkle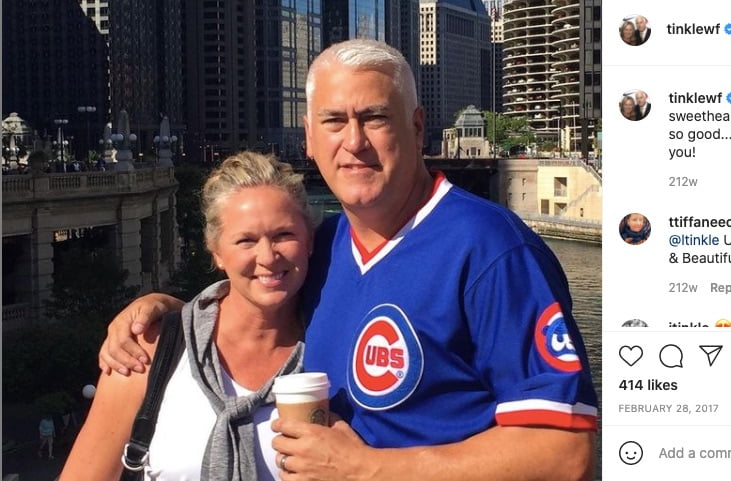 53-year-old Lisa J. Tinkle (nee. McLeod) was born on February 28, 1967, in Great Falls, Montana. She was a three-year starter with the Montana Lady Grizzlies, she was named Big Sky Conference MVP her senior year,  member of four Big Sky regular-season championship teams, three-time first-team all-league,  Kodak All-District VII team (three years in a row); finished her college career scoring  1,470 points; 237 blocks 237; 830 rebounds, and 177 steals in 123 games, started in 95.
Lisa Tinkle was inducted into Montana's Hall of Fame in 2011.
Wayne Tinkle Children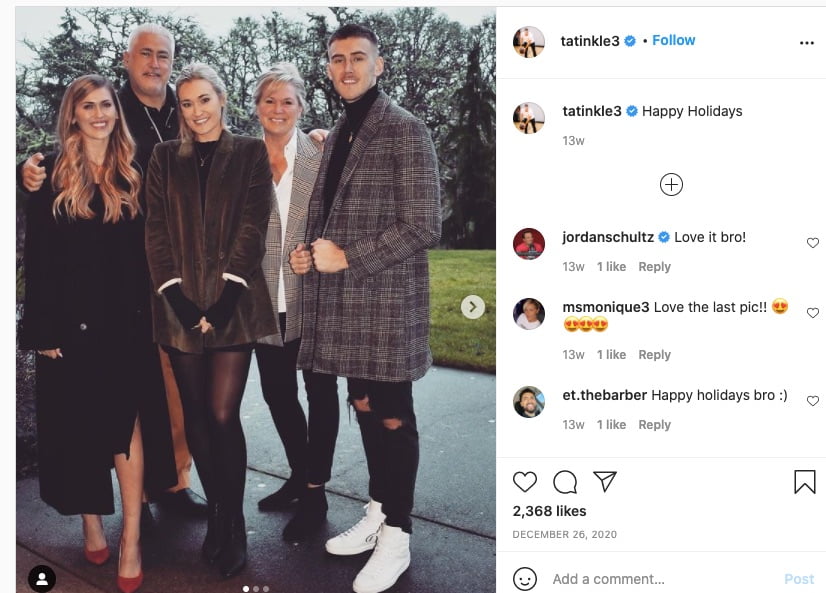 Joslyn Tinkle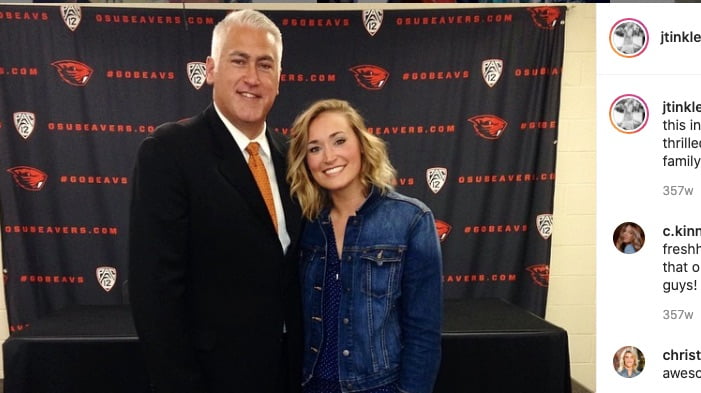 6'3 Joslyn Tinkle was born on December 29, 1990, in Stoickholm, Sweden. She attended school in Sweden before her family moved back to the United States where Joslyn went to Big Sky High School in Missoula, Montana.
She graduated with a bachelor's degree in sociology and communications in 2013, from Stanford University; Joslyn played for the Stanford Women's Basketball Team; scored 963 points; 150 blocks, 75 steals, 171 assists, 604 rebounds in 142 games. She was a USA Women's U18 Team member who took the gold home at the FIBA Americas Championship in Buenos Aires, Argentina. After Stanford, Joslyn played for Seattle, UNI Gyor in 2014, Canik Belediye in 2015, and Sydney Uni Flames the following year.
Elle Tinkle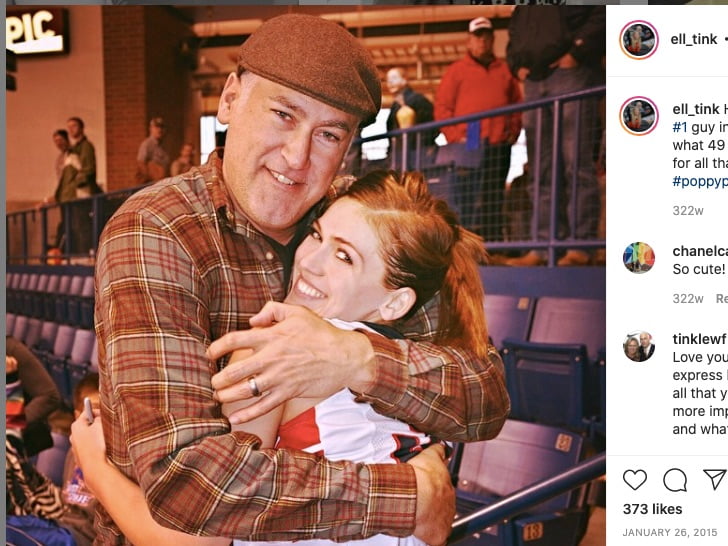 6'2 Elle Tinkle born Elleson Renee Tinkle on July 17, 1993; like her big sister Joslyn, Elle played basketball at Big Sky High and later for the Gonzaga Bulldogs. She scored 777 points,  187 steals, 414 rebounds, 70 blocks, 142 steals, in 77 games, started in 72.
Elle graduated in 2017, with a Bachelor of Science in nursing from Gonzaga University, in 2022 she will receiver her Master's degree in family practice nursing; she is a registered nurse with Peace Health.
Tres Tinkle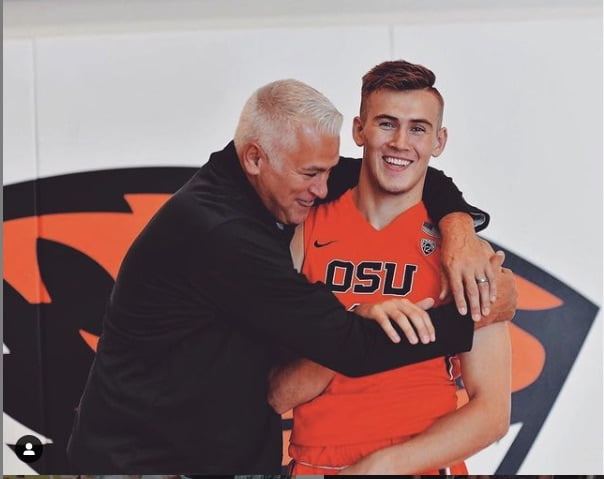 6'7 Tres Tinkle was born on June 3, 1996, in Missoula, Montana. He graduated in 2015, from Hellgate High School. He later played at Oregon State from 2015 to 2020. Tres averaged 13.1 points, 5.4 rebounds, 1.1 assists, 1.2 steals and 0.5 blocked shots in 27.7 minutes per game his freshman year.
Saw little action due to a foot injury his sophomore year, averaging 20.2 points, 8.3 rebounds, 2.3 assists, 13 steals, 5 blocks in 6 games. During the 2017-2018 season, Tres averaged 17.6 points, 7.2 rebounds, 18 blocks, 45 steals in 32 games.
In his junior year played in 30 games, averaged 20.8 points, 8.1 rebounds, 3.8 assists, 52 steals, and 16 blocks. Tres averaged 18.5 points, 3.2 assists, 6.8 rebounds, recorded 54 steals and 16 blocks his senior year at Oregon State.
He signed an Exhibit 10 contract with the Lakers after he went undrafted during the 2020 NBA draft, Los Angeles waived him on December 15, and four days later joined the Toronto Raptors, but sadly they waived him so he could play with their G-League team Raptors 905.