Mick Cronin is the head coach for the UCLA Bruins basketball team since 2019, he previously coached at Cincinnati, Murray State, and was an assistant at Louisville, Cincinnati, and Woodward High School; with that trajectory, many people wonder what is coach Mick Cronin's net worth, how much he earns, who is his ex-wife, daughter and certainly who is Coach Cronin's girlfriend right now, all of that you can find out below.
Mick Cronin Family
5'7″ Coach Cronin was born Michael Walter Cronin on July 17, 1971, in Cincinnati, Ohio; he is one of three children born to Peggy  Smith Cronin and Harold Cronin, known as Hep Cronin. His siblings are Kelly (b. May 23, 1941) and Dan (b. Sep. 11, 1969), a cancer survivor and Bethel College baseball and basketball player who was drafted by the Atlanta Braves in 1988.
His father Hep Cronin born on August 28, 1941, was a teacher and basketball coach at Oak Hills High school from 1981 to 1986. He also was a baseball scout for the Atlanta Braves and was inducted into the Greater Cincinnati Hall of Fame in 2013. His momma Peggy struggled with multiple myeloma and died on  June 12, 2005, age 62.
Mick Cronin Coaching Career
After suffering a knee injury his senior year at La Salle, Mick Cronin attended the University of Cincinnati, he was still there when Jim Leon offered him a job coaching the freshman team and assisting with the varsity at Woodward High. He found new coaching job opportunities after he graduated from Cincinnati in 1996 with a bachelor of arts degree in history.
From 1991 to 1996, served as a varsity assistant coach and a junior varsity coach at Woodward.
In 1996, coached the East team in the Magic Johnson Roundball Classic.
In 1996 and 1997 was the video coordinator under Bob Huggins at the University of Cincinnati.
Assistant coach at the University of Cincinnati until 2001.
In 2001, was an associate head coach and recruiting coordinator under Rick Pitino at the University of Louisville.
In 2003, was head coach at Murray State.
In 2005,  the University of Cincinnati announced Mick Cronin became their new head coach.
Became UCLA's 14th head coach on April 9, 2019.
On March 24, 2022, faced Hubert Davis and the Tar Heels at the Sweet Sixteen.
Mick Cronin Coaching Record
From 2003-2005 while at Murray State 69-24 (.742).
2006 to 2018 with the Cincinnati Bearcats basketball team 296-147 (.668).
2019-2021 with the UCLA Bruins 405-192 (.678).
Under Mick Cronin, UCLA advanced to the Elite Eight, after defeated Alabama in overtime at the Sweet 16. The last time, the Bruins advanced to the Elite Eight was in 2008.
Mick Cronin Net Worth
Coach mick Cronin's net worth as of March 2021 has been estimated at $25 million. He was named the 2006 Ohio Valley Conference Coach of the Year and the 2014  American Athletic Conference Coach of the year.  He received a warm welcome after he returned to his coaching duties following the 2015 season after he recovered from a ruptured aneurysm.
Mick Cronin Salary & Contract
According to Sports USA Today, Mike Cronin has an annual salary of $$3,600,000. He placed 18th in their NCAA Coaches' salaries list, with Kentucky's head coach John Calipari in their first place with $8,000,000.
According to  ESPN.com's Jeff Borzello on April 9, 2019, Mick Cronin signed a six-year contract with the UCLA Bruins, the deal was worth $24 million. Before joining the Bruins, Coach Cronin had a $1.5 million a year contract extension with Cincinnati in 2016. He initially signed a seven-year contract extension in 2014, earning around  $2.2 million per year.
Mick Cronin Ex-Wife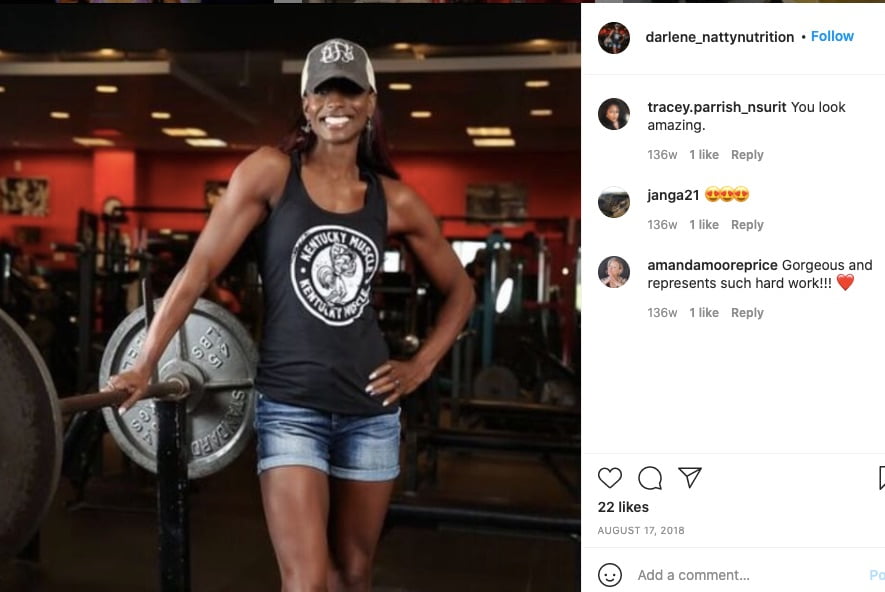 Mick Cronin's ex-wife is Darlene Taylor, a former Division I track and field athlete at Washington State University and the University of Cincinnati. 46-year-old Darlene from Anchorage, Alaska holds a BA in sociology from WSU and an MSW in social work from UC. She is a fitness and health coach, Owner/operator of Project Me with Darlene and former professor of Women's Studies at the University of Cincinnati.
She married Mick Cronin in 2006, divorced three years later. They remained on good terms, and both would do everything for their daughter, Coach Cronin received tons of coaching offers while he was in Cincinnati,  he turned them down every time to remained close to Sammi, but when UCLA rugged him to join their program, he talked to Darlene, and then she agreed to move, her friends thought she was out of her mind.
"I was never leaving without my daughter, so there's only so many places where Darlene would have come with me," Coach Cronin said. "We weren't going to separate. Even here, we'll get places near each other because that's just how we do things. We're 'the Ozzie and Harriet of divorce,' or whatever you want to call it. So where would she have gone? Very few places."
"A lot of people are looking at me like I'm crazy," said Darlene Taylor, "'You're moving across the country for your ex-husband?' No, I'm moving across the country for my daughter. I'm all about adventure. Hopefully, it could be something awesome for me, too."
Mick Cronin Daughter
Mick Cronin's daughter is Samantha Cronin, born in June 2006, from his marriage to ex-wife Darlene Taylor. After their 2009 divorce, Mike and Darlene agreed to share custody of their girl. Sammi Cronin is constantly on her dad's social media, she had her time in the spotlight when the Cincinnati Bears invited her to interview her father in a segment called The Sammi Cronin Show.
Mick Cronin Girlfriend
Coach Mick Cronin remained single for a long time after he divorced Darlene, but in 2019, reports that he was no longer single emerged. Mick Cronin had a girlfriend and her name is Christine.
Christine wasn't his new girlfriend, apparently, she was Coach Cronin's longtime girlfriend. Christine was with the Coach's father Hep and daughter Sammi, when UCLA introduced him as their new coach.
My longtime girlfriend Christine is here with me as well. My brother Dan couldn't make it today. My sister Kelly, who was the one person in our family who could have gotten into school here, she just got named principal at the number one elite high school in Cincinnati. So, yeah, how did I become a basketball coach, right? So, anyway, there's a lot of people that I love…a lot of people I need to thank, but I want to say this…we talk about, "Okay, what's really going on? Okay,so, my message is real simple
See Christine in the video below.