NFL running back Marshawn Lynch won the Super Bowl XLVIII with the Seattle Seahawks; he later played one season with the Oakland Raiders before returning to Seattle in 2019;  he is currently a free agent, but he keeps himself busy, and his banking account keeps growing, so what is Marshawn Lynch's Net Worth and how is he making his money these days?
What is Marshawn Lynch Net Worth?
As of March 2021, Marshawn Lynch's net worth has been estimated at $35 million. Marshawn started building his empire when he first signed with the Buffalo Bills in April 2007, then signed with the Seahawks in March 2012; Seattle subsequently reconstructed his contract in 2014, a contract extension with the Seahawks in March 2015, and 2017 with the Raiders.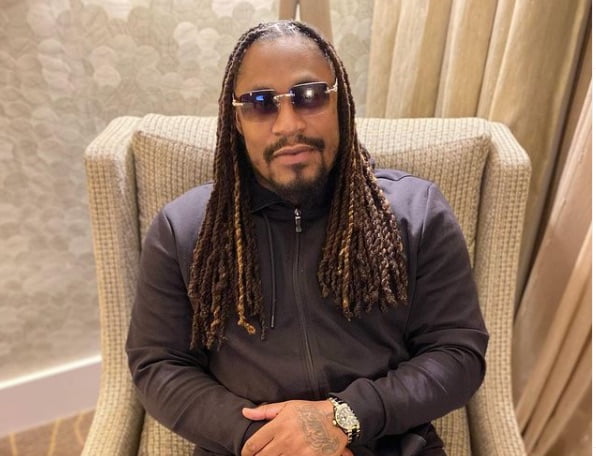 Also, to that, Lynch had sponsorships deals with Skittles, Nike, Microsoft, Pepsi, Progressive, Activision, Subway, FritoLay, BMX, and his Beast Mode apparel line. In 2016, Forbes reported Lynch was earning around $5 million in sponsorships deals and roughly $2 million in Beast Mode merchandise.
Marshawn Lynch Contract
On April 28, 2007, Marshawn Lynch signed a six-year, $18.935 million contract with the Buffalo Billa that included a $3 million signing bonus and contained $10.285 million in total guarantees.
March 4, 2012, Lynch signed a four-year, $31 million contract with the Seattle Seahawks.
March 6, 2014, he signed a 2-year, $24 million contract extension with the Seahawks.
April 26, 2017, Marshawn agreed to a  two-year, $9 million contract with a maximum of $16.5 million; it had a $2 million bonus for 1,000 rushing yards for the season with the Oakland Raiders.
Who does Marshawn Lynch play for in 2021?
Marshawn Lynch isn't playing for any team just yet, but that could change any minute. In December 2020 interview with Conan O'Brien when he said some teams have interest in him, but he was willing to sign only with a team that is considered a Super Bowl contender.