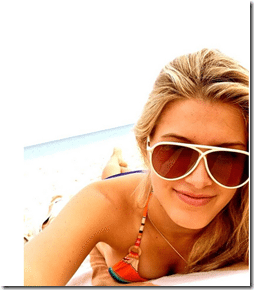 All Canada is rooting for 19-year-old tennis player Eugenie "Genie" Bouchard. The 2013 WTA newcomer of the year is currently Canada's highest-ranked women's singles player and she is certainly not slowing down, she is thriving at the Aussie open.
With Ivanovic twice requiring medical treatment on her right thigh late in the second set, Bouchard seized her opportunity, going on to win 5-7, 7-5, 6-2 in a match lasting two hours and 24 minutes. Her reward is a semi-final against the No4 seed, Li Na.
Bouchard won the 2012 junior Wimbledon singles and doubles champion and is the first Canadian in history to win a Grand Slam singles title.
We know Genie is 100% dedicated to her craft, she takes long and draining sessions at the court and at the gym.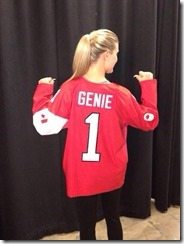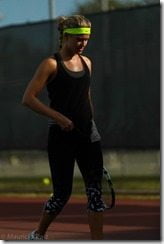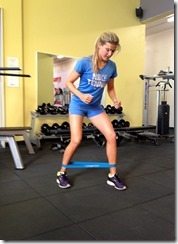 But she also is blessed with some awesome genes! She can pull off the glam side and looks absolutely stunning! With her toned physique (128 lbs.) and height (1.78 m) she could easily stroll down the runway!
So, the big question is; is it possible Genie is single? Is she dating anyone? Who is her boyfriend? Well in case some of you are interested (and honestly who wouldn't) we want to help you on getting a decent shot! Here are a few more things you should know about the gorgeous and successful Genie:
Birthdate: February 25, 1994
Birthplace: Westmount, Canada
Plays: Right-handed (two-handed backhand)
Favorite surface: Hard
Siblings: Three, including a twin sister
Interests: Shopping, reading and swimming.
Bouchard is a hard worker, she can always be found at Canada's National Training Centre in Montréal where she's been training since 2009. And although she might or might not be single for now, she has the most passionate band of supporters, who have named themselves The Genie Army.
However there is also that rumor that Eugenie is possible dating Alex Galchenyuk, the 19-year-old NHL player with the Montreal Canadians.
Well, she did posted this pic and he didn't waste any time re-tweeting it. cute couple! Genie Bouchad is currently dating NFL QB Mason Rudolph.