Meet Mrs. Jamie Rudolph; she is the beautiful and amazing mother of Mason Rudolph, the talented 6'5″ quarterback for the Pittsburgh Steelers who prior to the NFL Draft played college football at Oklahoma State.
Mason Rudolph  College
Mason Rudolph committed to play at Oklahoma State University on June 5, 2013. He completed 49 of 86 passes for 853 yards, six touchdowns in three games his freshman year.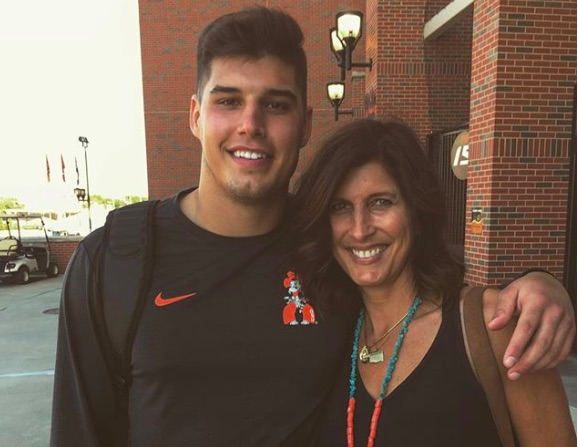 In 2015, Mason completed 264 of 424 passes for 3,770yards and 21 touchdowns in 13 games, that same year he was named Offensive Team MVP, and Second Team Academic All-Big 12.
In his junior year, Mason Rudolph was named Offensive Team MVP, Davey O'Brien, and Johnny Unitas Awards finalist; he completed 284 of 448 passes for 4,091 yards and 28 touchdowns in 13 games.
Mason Rudolph was the winner of the 2017 Johnny Unitas Golder Arm Award, FCA Bobby Bowden Award, and Sammy Baugh Award, Camping World Bowl MVP as well as a Davey O'Brien Award and Jason Witten College Man of the Year Finalist named to the 2017 Second-Team All-America (AFCA) and AP Third-Team All-America, and Second-Team All-Big 12. He completed 297 of 457 passes for 4,553 yards, 35 touchdowns in 12 games his senior year.
Mason Rudolph NFL Career
On April 27, 2018, the Pittsburgh Steelers selected Mason Rudolph in the third round (76th overall) in the 2018 NFL draft.
He signed his rookie-level contract with the Steelers on May 23, 2018.
Coach Mike Tomlin named him third QB on August 22, 2018, and second QB during the 2019 preseason.
Made his NFL debut during Week 2, replacing an injured Big Ben.
on September 16, 2019, Mason was named starting QB, (Ben Roethlisberger underwent surgery).
He was involved in a brawl with several Cleveland Browns players in Week 11, he was fined $50,000.
He replaced Big Ben once again in Week 9 of 2020 against the Dallas Cowboys.
On April 29, 2021, Mason Rudolph agreed to a contract extension with Pittsburgh.
He was named starting QB on November 14, 2021, after Roethlisberger was placed on the reserve/COVID-19 list.
Mason Rudolph NFL Stats
2019 – Completed 176 of 283 passes for 1,765 passing yards, 13 touchdowns, plus 42 rushing yards, nine interceptions, four fumbles in 10 games, he started in eight.
2020 – Mason completed 25 passes of 43 for 324 passing yards, two touchdowns,  nine interceptions in five games, he started in one game that season.
Mason Rudolph Net Worth
According to Sportsjoe, Mason Rudolph's net worth has been estimated at around $4 million.
Mason Rudolph Contract
On April 29, 2021, Rudolph agreed to a one-year, $5 million contract extension, including a $5 million signing bonus.
Mason signed his first NFL contract worth $3.92 million, for four years on May 23, 2018, the deal also included a $932,264 signing bonus.
Mason Rudolph Salary
Mason Rudolph's current salary with the Pittsburgh Steelers is $2,546,132.
Mason Rudolph Mother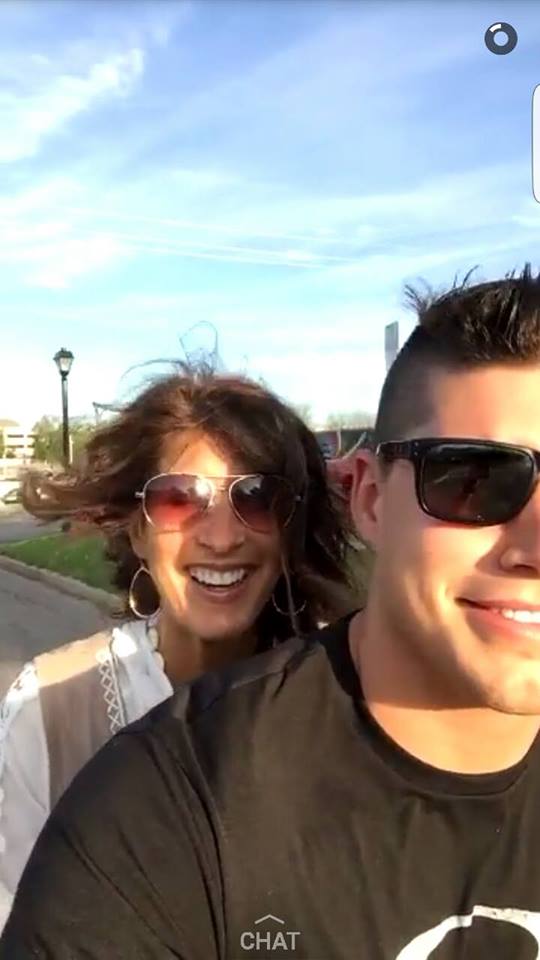 Jamie Rudolph
Jamie Rudolph welcomed her son Mason on July 17, 1995, in Rock Hill, SC. Three years later they welcomed another son, Logan who like his big bro Mason is a football player, Logan born on April 14, 1998, is a defensive end at Clemson. Several years later, Jamie and Brett Rupholp adopted one little girl from Ukraine, they named her Dasha.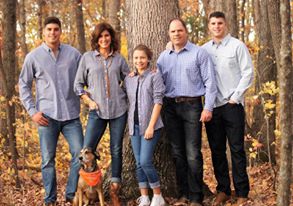 Jamie from Harrisonburg, South Carolina was born Jamie Logan on November 25, 1965, to Carole and James Logan. She studied at Turner Ashby High School, subsequently studied social work at James Madison University and Liberty University. Jamie was  on the Track & Field team.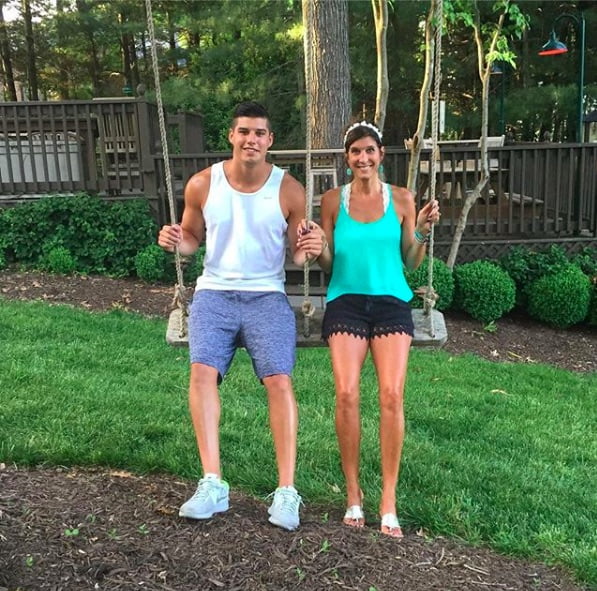 She lives in Rock Hill with her husband Brett, who is originally from Ohio and a former football player at the University of North Carolina at Chapel Hill graduate.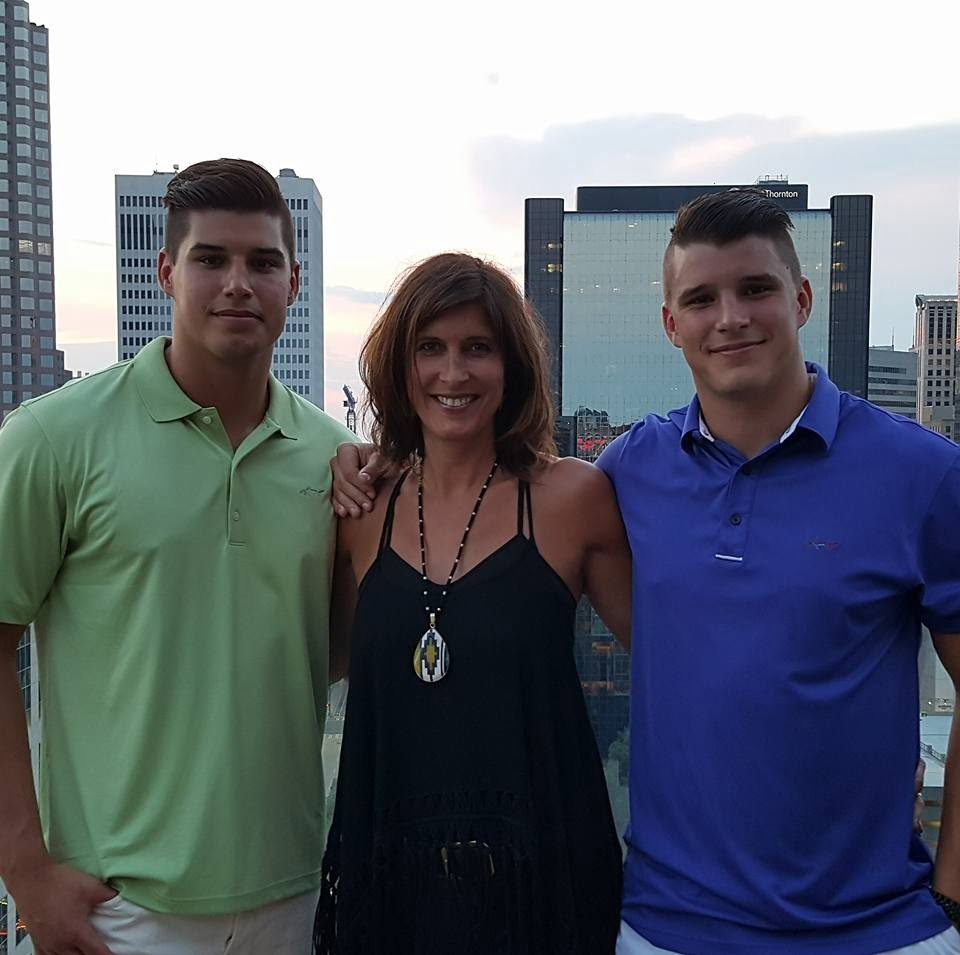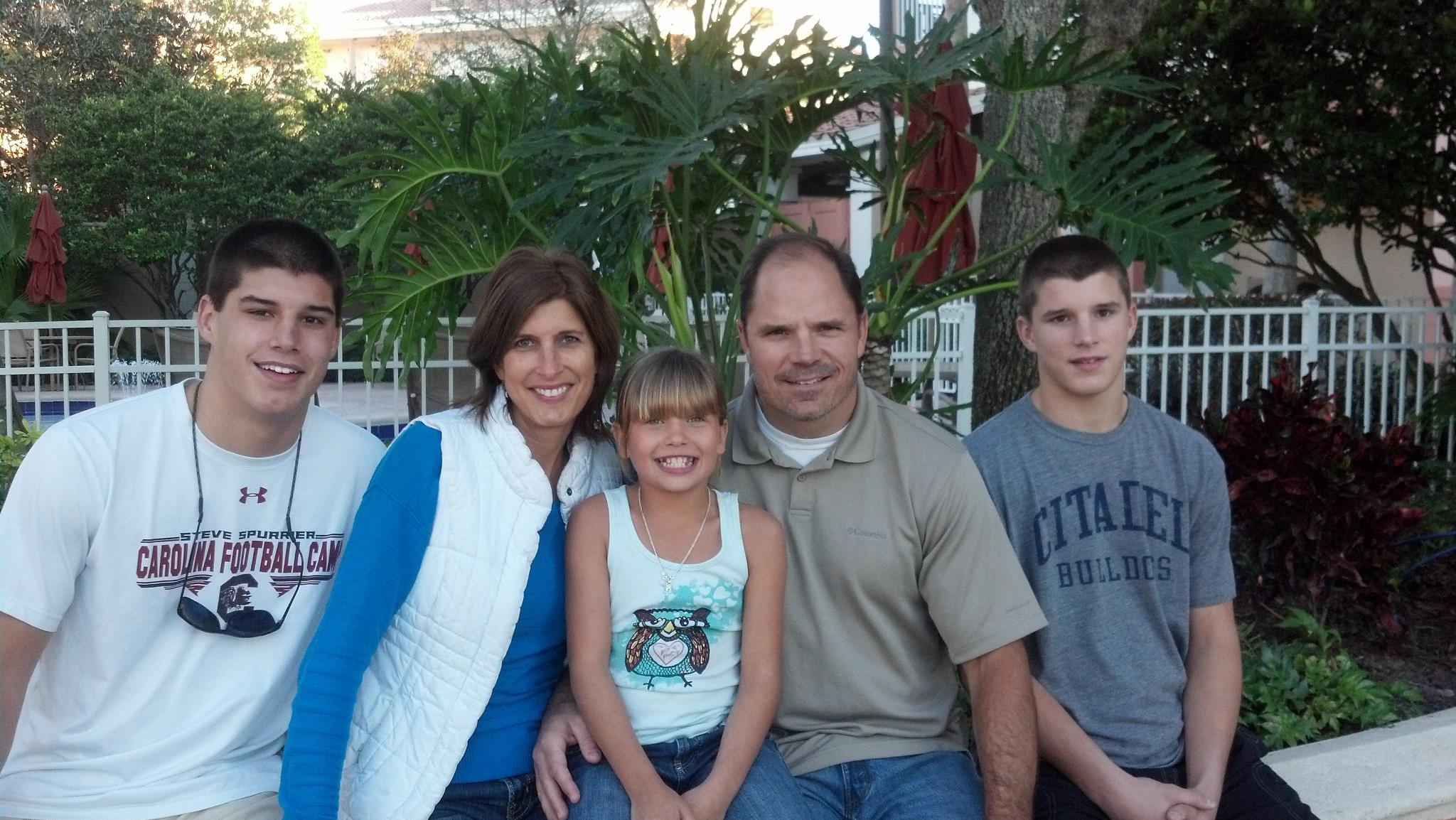 Mason Rudolph Brother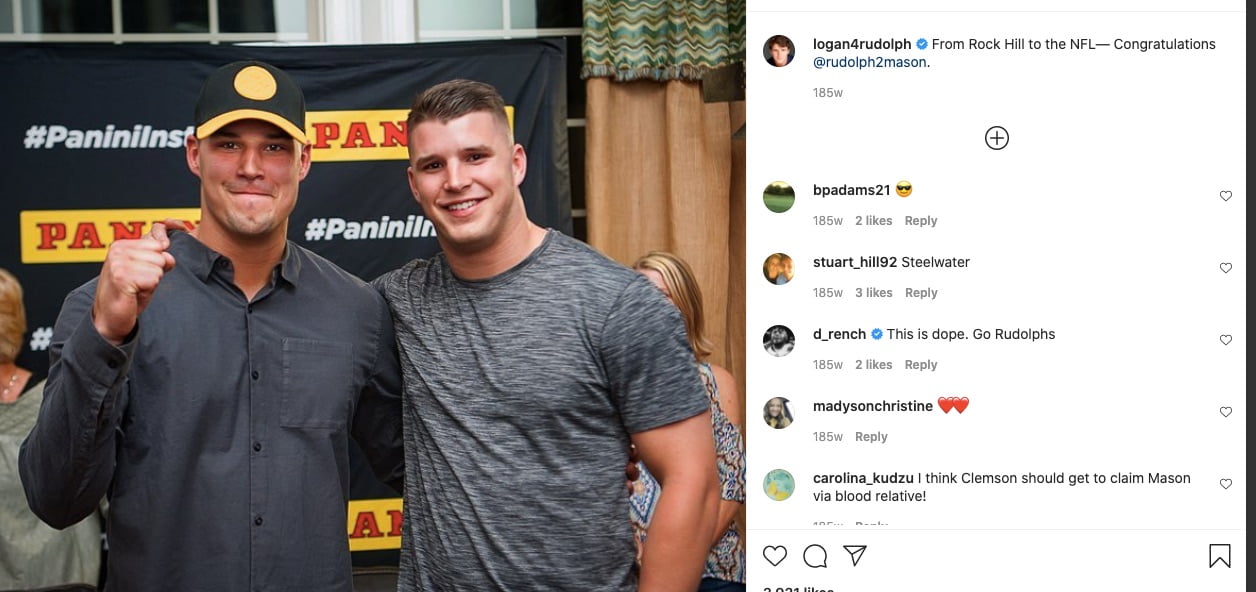 Logan Rudolph Bio
6'2 Logan Rudolph was born on April 14, 1998. Logan like his brother played college football, be unfortunately put an early end to his football career to pursue acting in January 2020.
"I am graduating and moving to Hollywood to pursue a career in acting"
Logan Rudolph graduated from Clemson University with a Bachelor of Arts in media and communication in May 2020. Logan recorded 26 tackles, one sack, one pass breakup, and a fumble recovery he returned 39 yards for a touchdown in 403 snaps in 15 games his junior year at Clemson. Before Clemson, Logan attended Northwestern High School
 Mason Rudolph Girlfriend
Mason Rudolph confirmed on Instagram he is not single and is dating Canadian tennis player Genie Bouchard. He previously dated Bachelor contestant Hannah Ann Sluss.
Hannah Ann Sluss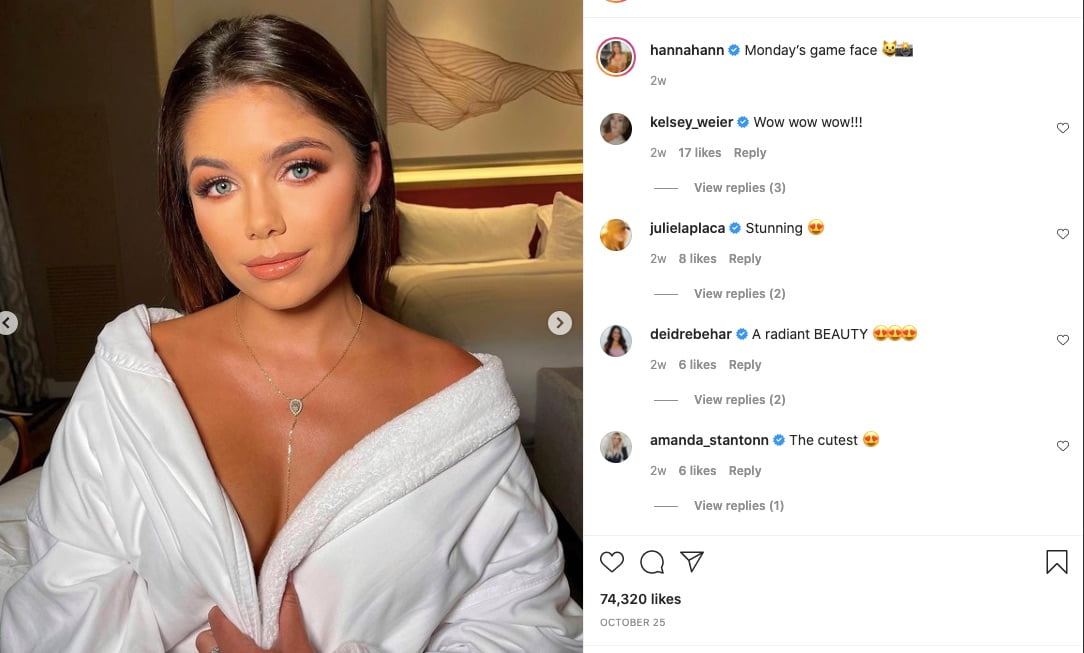 Hannah Ann Dubbs first came into our first when she was dating NFL quarterback Josh Dobbs, who like Mason plays for the Pittsburgh Steelers. Hannah Ann Sluss was born on April 25, 1996, in Knoxville, Tennesse. She appeared on season 24th of The Bachelor along ide Pete Weber, to whom she was actually engaged to after the show ended, but their short-lived engagement lasted only a month.
Hannah signed a modeling deal with Ford Models this year.
Mason Rudolph GF Genie Bouchard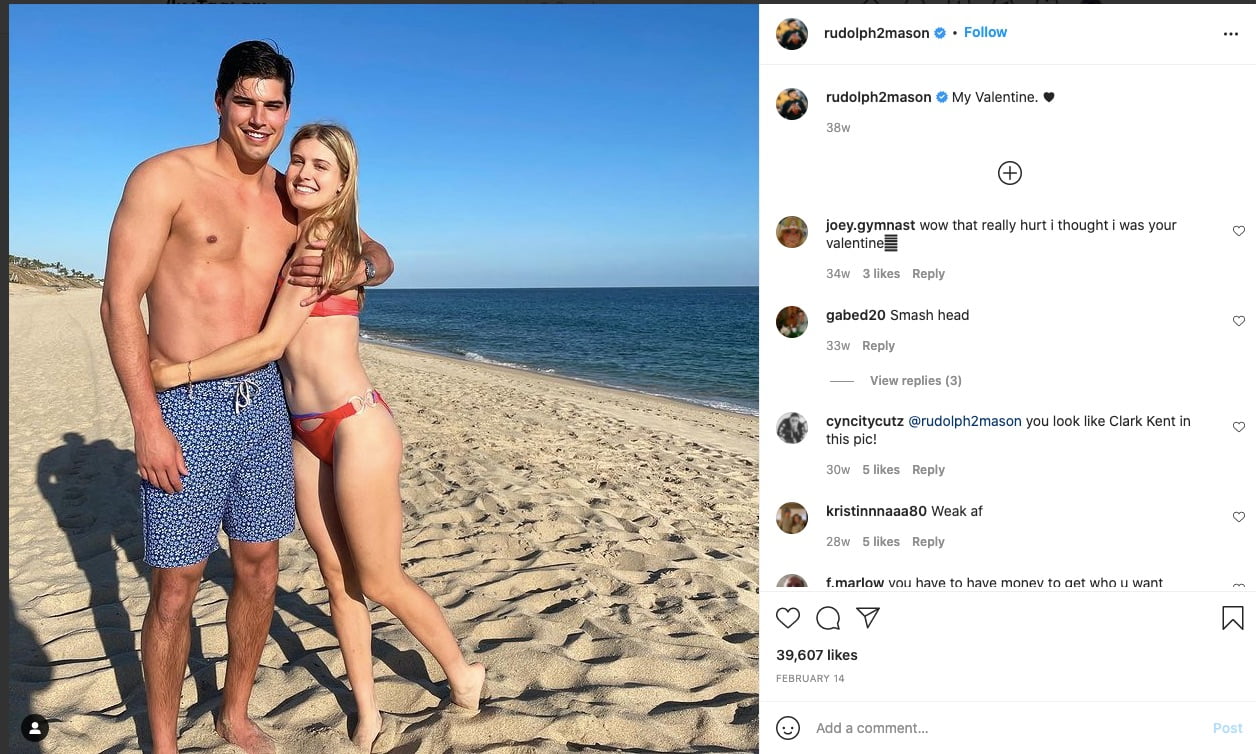 5'10 Genie Bouchard was born Eugenie Bouchard on February 25, 1994, in Montreal, Canada. Genie along with her twin sister Beatrice,  younger sister Charlotte, and brother Williams are the children born to Julie Leclair and investment banker Michel Bouchard.
Over the years, we have met Genie's former flames, including NHL players Alex Galchenyuk and  Jordan Caron.
Genie Bouchard was first seen in public with Mason Rudolph in June; TMZ got the clip of their date in Miami.