Darren Gardenhire
Darren Gardenhire, a senior cornerback at Montana State University has been suspended after he was arrested on drug charges! Yikes!
Darren was arrested along with Naijiel Hale, also a cornerback at Montana State. Hale allegedly set up multiple drug deals with buyers who turned out to be undercover police officers back in February; he had Darren Gardenhire completed the transaction.
Both Hale and Gardenhire had previously played together at the University of Washington. Hale was kicked off the team in 2014. Gardenhire left in late 2016.
Darren who is a Long Beach, Calif. native, attended Cabrillo High School –where he played wide receiver, safety, punter and returned kicks and punts. He earned defensive MVP honors in his conference and gained 1,500 all-purpose yards.
During his freshman year at UW in 2014, he played in 12 of 14 games, mostly on special teams. After starting nine of 13 games last season, Gardenhire was relegated to a backup role in 2016.
He had played in all 11 games this season, and was a key special teams contributor for the sixth-ranked Huskies. He tallied 13 tackles, one sack, one interception, two pass break ups, one forced fumble and one recovered fumble.
Last November, he announced his departure on Instagram saying,
I would just Like to say that I appreciate everyone At the University of Washington and thank them for everything they've helped me accomplish while I spent my time here. After talking with my family and really taking time to make this decision. I will no longer be continuing my career here at the University of Washington. It was a real tough decision but I have to go wit ma Heart and make the best decision I feel is for my future. And I will transfer to the University i feel is right to do it at. And to my Teammates y'all already know what y'all gotta do and that's get everything y'all worked hard for and deserve. !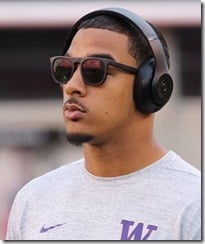 According to ESPN.com "Gardenhire's departure from UW was due to his decision to not take a university ordered drug test."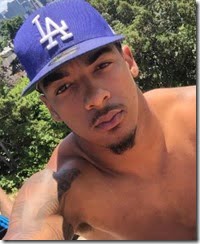 The former special teams standout for three seasons at UW, is now a 2017 mid-year addition at Montana. He must sit out the coming season due to NCAA transfer rules, but has been one of the Bobcats' top defensive players during spring practice.
No word on a romantic interest for the 6-foot player.
You can follow Darren Gardenhire on Twitter here.