J.K. Schaffer
Jerome Kyle Schaffer best known as "J. K." Schaffer is a former professional football player who retired after one season in the NFL back in 2014.
J.K. Schaffer was born June 10, 1990; the Ohio native played college football at the University of Cincinnati –where he played in 50 games over four seasons.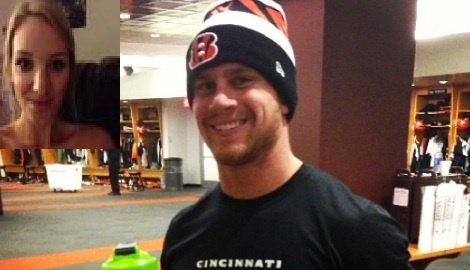 He left as one of only four players in Big East history to record 100-plus tackles in three different seasons. The two-time All-Big East selection, and member of three conference championship teams; had career totals of 337 tackles, nine sacks, 28 tackles-for-loss, seven INTs, six forced fumbles, three fumble recoveries and 15 passes defensed.
He was signed as an undrafted free agent by the Jaguars in 2012. He played next with the Tampa Buccaneers and ended his career playing for the Cincinnati Bengals.
J.K. Schaffer was released from the Tampa Bay Buccaneers practice squad in 2012.
He made the active roster with the Bengals in September 2013, after having been signed in November 2012. In 12 games with the team he recorded 9 total tackles. The Bengals waived/injured Schaffer on August 26, 2014.
J.K. Schaffer did all that before having a major meltdown. Recent reports say the once pro athlete was arrested and that a possible brain injury could be the reason why he assaulted a neighbor and exposed himself in a church parking lot.
Though at first sight it would appear as if Schafer is a single man, truth is, with pro athletes, you never know. Also because this gal named Annie seems to be very close to him. They do look like boyfriend and girlfriend, however the relationships can't be confirmed. Check her out and decide for yourself.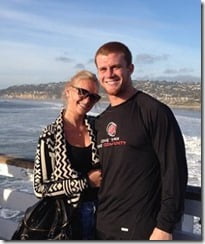 A photo of the alleged couple can be found on his Instagram and although they make a nice looking couple, the linebacker doesn't refer to her as his girl, instead only writing the obvious, that she is beautiful. Another theory is that perhaps, she is an old flame.
Check out more photos of Annie here.