Kenyan Drake
Kenyan Drake is the 6'1″ kick returner and running back for the Arizona Cardinals; drake who previously played for the Miami Dolphins was traded to the Cardinals for a conditional pick in the 2020 NFL Draft on October 28, 2019.
With Kenyan, a new wag will be landing in Arizona, the problem is that we have no idea, what is the name of Kenyan's stunning girlfriend.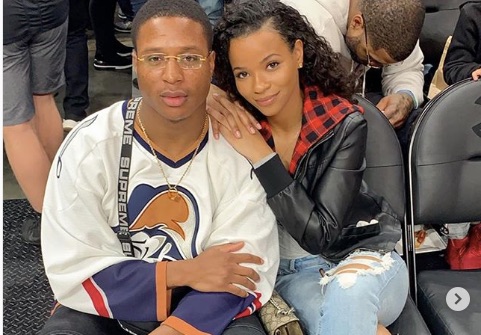 So, this mysterious gal was by Kenyan's arm during the NFL Honors Awards at the Fox Theatre early this year; she was with him at a Hawks game a couple of weeks after that, they sat next to Gucci Mane and his wife Keyshia Ka'oir Davis.
Some people said, she looks like Rihanna, others believe the resemblance between her and actress Gabrielle Union in uncanny.
Just a few days ago Kenyan posted a beautiful photo of them outside Prime 112, in Miami Beach; for her a happy birthday.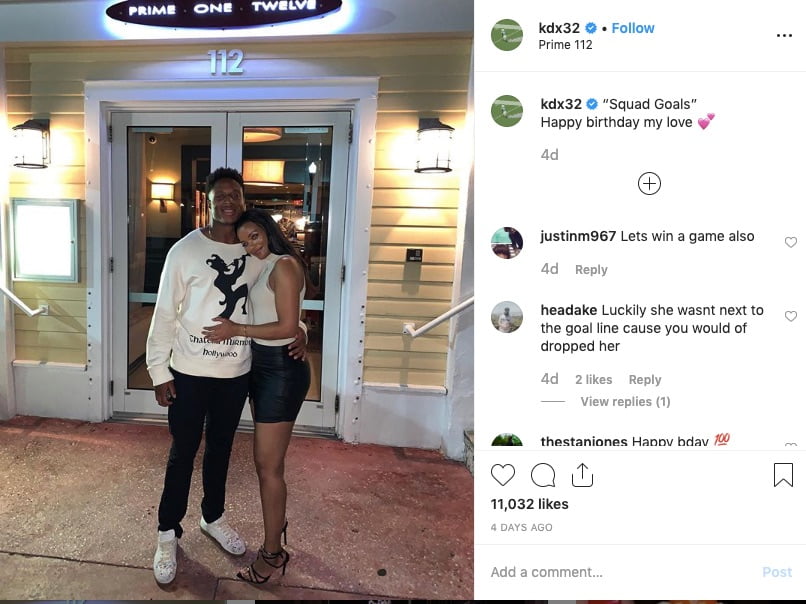 They sure look lovely together, do you know her name? Care to share it with us? You can do that by sending us a tip by clicking on the tab on top; or/and leave a comment in the box below!