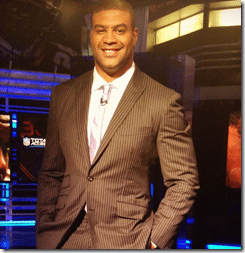 Fromer NFL player Shawne Merriman who retired earlier this year and has recently expressed his interest on becoming a wrestler might have a lot of explaining to do, and you might ask to whom? None other than fellow athlete Hank Basket.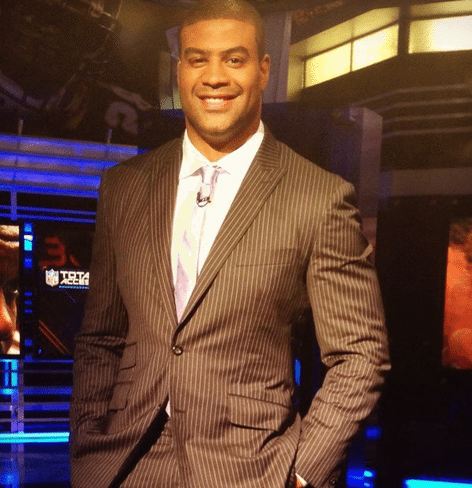 Back in 2009 he got himself in an incident with former girlfriend, reality T.V star Tila Tequila, at the time he was charged with assault and battery after Tila claimed she was chocked by the 261 Lb's and 6 ft 4 in man! Tila was trying to leave his home but he allegedly went berserk! The charges were later dismissed. But the legal issues between the couple were not over when he filed a lawsuit against just a few months later. According to the former Chargers' linebacker Tila used his own "Lights Out" logo, but the charges were also quickly dismissed…Scorned much?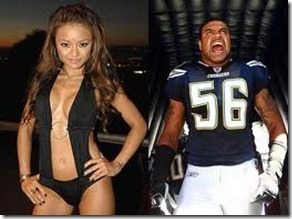 "Lights Out" has not had the best of luck with women, that's for sure. He's been romantically linked to Brazilian beauty Thamara Calderia was well but nothing too serious for the former Buffalo Bills player. He even fathered children but no attempts of getting married.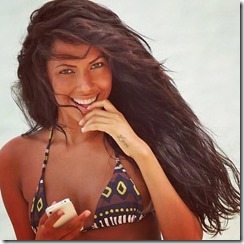 He was also involved with former Playboy bunny/playmate/Heffner's girlfriend/reality T.V star and now a married woman and mother Kendra Wilkinson. According to Radar Online Wilkinson there are rumors suggenting their relationship has been pretty active! The site reveals:
Kendra who is now eight weeks pregnant with her second baby – met up with Merriman in San Diego last June. "Hank stayed home with the baby, while she had an appearance at a club. Shawne was there."
About a month ago he posted the picture below on instagram captioned:
Women's tanks now sold on LightsOutBrand.com@KendraOnTop on @WEtv @KendraWilkinson@AmandaCerny – Tune in at 10:30 PM ET to catch my episode http://tinyurl.com/mbp23st #KendraOnTop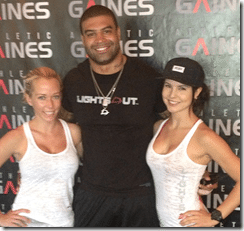 Merriman has started working out at Baskett's new gym but this might not be evidence enough since he is part owner of the place. On twitter he limited himself to say "Don't believe the hype" but when the "hype" starts rumbling there is always some true to it! Plus do you know of any recent relationship he's been into lately? Is he currently in the market?
Follow him on Twitter here and see more picture of him on his instagram here.