Jenna Gomes
Meet Jenna Gomes aka Jenna Hammaker. She is the pretty and incredible wife of Yan Gomes. Brazilian MLB player is a catcher for the Washington Nationals. Jenna is no stranger to the MLB whatsoever, not only her hubby is the first Brazilian born MLB player, her father Atlee Hammaker is the former Japanese/ German/ American MLB pitcher who once played with the Kansas City Royals, the San Diego Padres and the Chicago White Sox.
Mrs. Gomes was born Jenna Miyake Hammaker Johnson on November 9, 1988, in Santa Clara, California. She is the youngest daughter of Charlton Atlee Hammaker and his wife Jenny, also proud parents of Jenna's sisters. Erica, 28; Alesa 23; Christa, 21; and Anna, 18.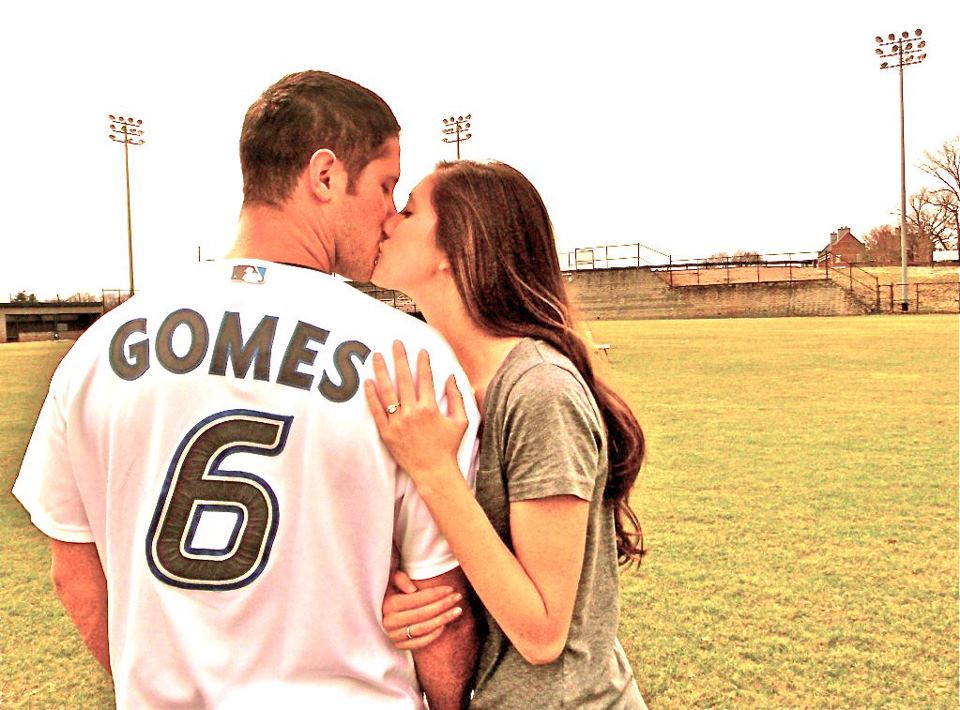 Jenna met Yan in 2008 while they both attended at the University of Tennessee. For him it was love at first sight, for Jenna… well,  not so much. But he sure won his way to her heart.
Atlee & Yan
Her dad wasn't so happy his daughter dating an athlete, he knew that world and warned her about it, but Jenna didn't listen. After seeing that was not going to take his dating advice and before he could take any serious decision, he needs to make sure what kind of a guy Brazilian Yan Gomes really was. He was happy with what he found from his coaches.
"He's a Christian young man," Atlee said. "He loves the Lord and he loves Jenna."
The two men in Jenna's heart began to warm each other, he was fascinated by Atlee's accomplishments and he was impressed by Yan's humbleness but most importantly his devotion to Jenna.
When Yan wanted to ask Jenna to marry him, he asked for Atlee's permission first.
"He said she was the love of his life, that he would take care of her," Atlee said. "He had his priorities right. I had no reservations about it. I was happy."
Yan married Jenna on October 6, 2012. They welcomed their adorable daughter Brooklyn Mae Gomes in May 2014, and son Greyson Atlee Gomes in March 4, 2017.