Mia Khalifa
Mia Khalifa is a former adult entertainment actress and the new girlfriend of NFL player, Dashaun Watson.
Mia and Watson appear to be in the first stages of a romantic relationship. He was until recently, linked to basketball and soccer player, Dallas Robson.
Mia's guy is currently the QB for the Houston Texans; prior to the NFL, Watson was the quarterback for the Clemson Tigers at Clemson University in South Carolina.
Born Derrick Deshaun Watson on December 14, 1995; the Gainesville, Georgia native is one of five children born to Deann Watson.
Deshaun was USA Today All-American at Gainesville High School in Georgia. The 6 ft 3 in athlete, set Georgia state records for passing yards, passing touchdowns, total yards and total touchdowns as a high school player.
He led the Clemson Tigers to an NCAA National Championship in 2016-17. He also led the team to the championship game in 2015-16. He was a Heisman Trophy finalist both seasons. Watson was selected 12th overall in the 2017 NFL Draft by the Houston Texans.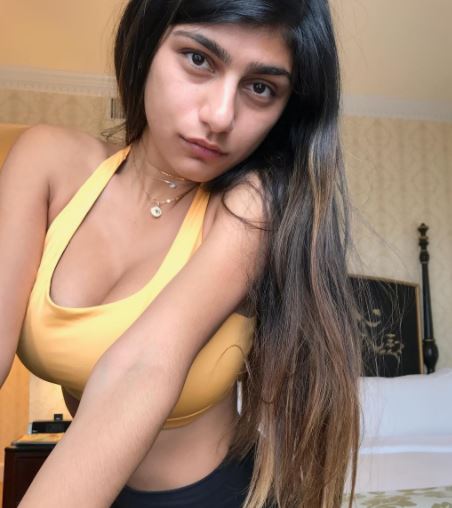 The rookie player and alleged new girlfriend, Mia Khalifa can be seen in a video she posted to wish him a happy birthday. The two appear having a good time while playing mini basketball in her apartment a few months ago.
Born Mia Callista on February 10, 1993 in Beirut, Lebanon –the exotic beauty arrived in American soil in 2000. Four years later she entered the porn industry and had a brief career as a porn actress. She became known for her webcam videos and sparked controversy in her homeland after she appeared in a video performing sexual acts while wearing a hijab.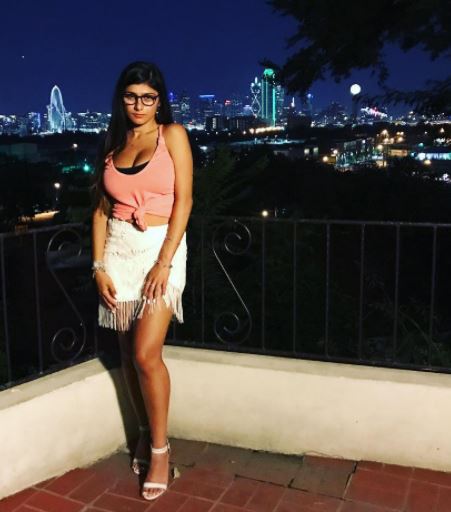 According to her website, her parents stopped talking to her after she began her career in porn.
Mia who holds a history degree from the University of Texas at El Paso –was ranked the number 1 performer on the website Pornhub –only months after joining adult entrainment. She retired from porn within a year.
The social media personality grew up in Maryland and currently lives in Austin. She is currently retired from the porn industry. The bombshell brunette happens to be a huge sports fan and has a big fan base on Twitter with 1.84 million followers.
Any thoughts on these two as a couple? Would she make a good NFL Wag.
Check out Mia Khalifa on Instagram here.