Hailee Strickland
Meet the lovely Hailee Strickland! According to recent news, this pretty lady is the girlfriend of NBA player Brook Lopez, the 7'0″ center for the Milwaukee Bucks. But we will get to her in a minute; how about a quick look into Brook's career?
Brook Lopez Parents
Brook Lopez and his three brothers were raised in Fresno, California, by a single mother, Deborah Ledford; Debby is a high school teacher and former swimmer who tried out for the Olympic team in 1968 and spoke Spanish and German fluently.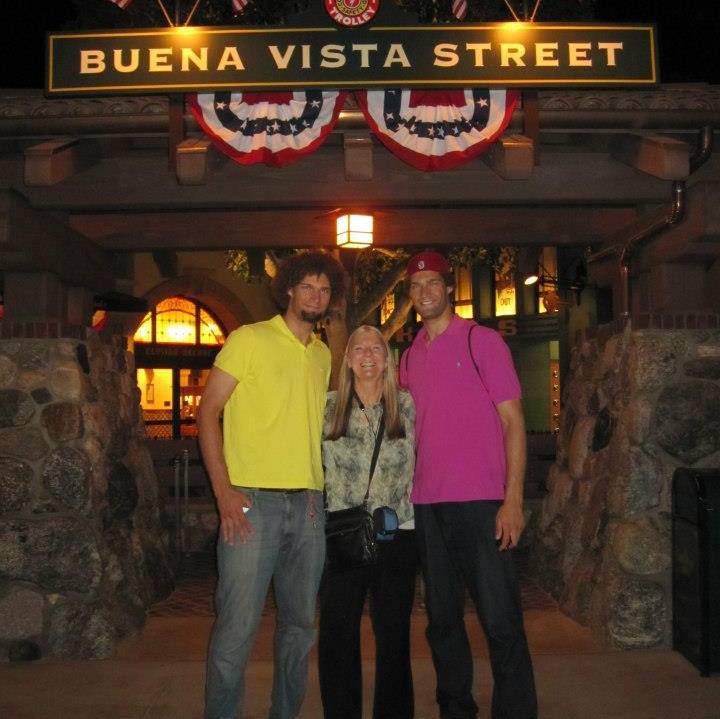 Standford university graduate Debby Ledford is one of the children born to Inky Ledford, born Aleen G. Stoffel, and Bob Ledford of Wiggings, Colorado. Her momma was a former gymnast, graduated from Colorado State College with a degree in education, and taught physical education at Tioga Junior High School for over two decades. Inky died at the age of 78, on July 19, 2005.
Bob, born on May 26, 1923, served in the Army during WWII; he graduated from Colorado State College, Fresno State, and the University of Northern Colorado. He married his wife and college sweetheart Inky on November 25, 1948, subsequently worked for Allen Bradley Company before professional basketball in the National Industrial League.
A couple of years later taught science and coached Gordon High School in Nebraska and later on taught and continued coaching at Fort Morgan in Colorado and Reedley High School and Reedley College. Mr. Ledfrd died on May 24, 2013; he was 90. Debby has three brothers Hugh, Hal, and Tim, and one sister named Kim.
Brook's parents married in 1975, had four sons, and divorced in 1994; apparently, they are estranged from his father Heriberto Lopez, a former baseball player from Cuba who is a cousin of Marcelino Lopez, the retired Cuban pitcher who played for the Phillies, the California Angels, Milwaukee Brewers, and the Cleveland Indians.
Brook Lopez Brothers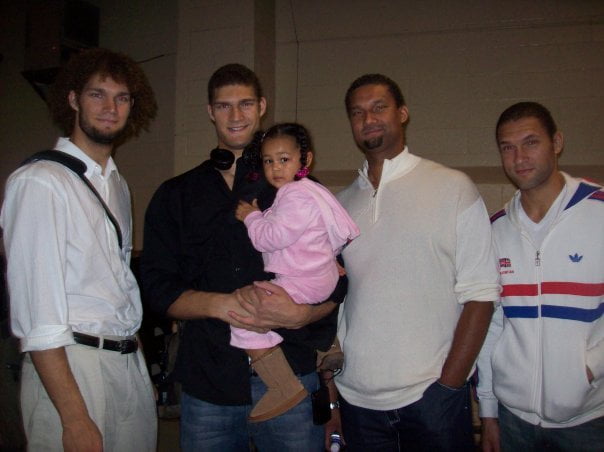 Brook Lopez has three brothers; older brothers, Alex and Chris, and twin brother Robin, younger than him by one minute.
Alex Lopez played basketball in New Zealand and Japan and college basketball in Santa Clara and the University of Washington. He and his wife Ursula Richardson have two children together.
According to SB Nation, Brook's 39-year-old brother Chris, a former high school basketball player, nowadays a graphic illustrator,  several years ago, Chris lived with Brook in Weehawken. Both Alex and Chris became sort of father figure after Heriberto  Lopez wasn't there.
NBA center Robin Lopez played at Stanford with his twin brother before he was drafted by the Phoenix Suns in the first round (15th overall) during the 2008 NBA draft. Robin joined the New Orleans Hornets during the 2012-13 season and with the Portland Blazers from 2013 to 2015.
Robin signed with the Knicks in 2015 before joining the Chicago Bulls in 2016; he joined his brother Brook in Milwaukee during the 2019-20 season and signed with the Washington Wizards on November 22, 2020.
Brook Lopez Height
Brook Lopez's height is 7'0 or 2.13 kg. Lopez weighs 128 kg or 282 lb.
Brook Lopez Net Worth, Contract, and Salary
According to Celebrity Net Worth, Brook Lopez has a net worth estimated at $14 million; he has an annual salary of $13 million from his contract with the Milwaukee Bucks.
Brook Lopez signed his entry-level contract with the New Jersey Nets in 2008, the four-year, $9,844,743 contract,  guaranteed an annual salary of $2,461,186.
On July 11, 2012, he agreed to a four-year, $61 million contract extension with the Nets, earning a salary of $15,206,485.
On July 9, 2015, he agreed to a three-year contract with the Brooklyn Nets, the contract worth $63,497,025, guaranteed a $21,165,675 annual salary.
On July 9, 2019, Brook agreed to a 4 year, $52 million contract extension with the Bucks.
Brook Lopez  Girlfriend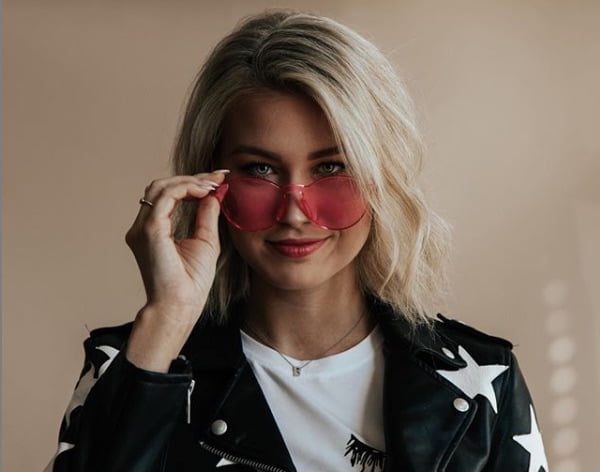 Hailee Strickland
24-year-old Hailee Nicole Strickland was born on April 4, 1996, in Burlington, North Carolina; she is the eldest of three children born to Richard and Donna Strickland (nee. Franklin), also proud parents to Emerson Andrew and Noelle Evonne.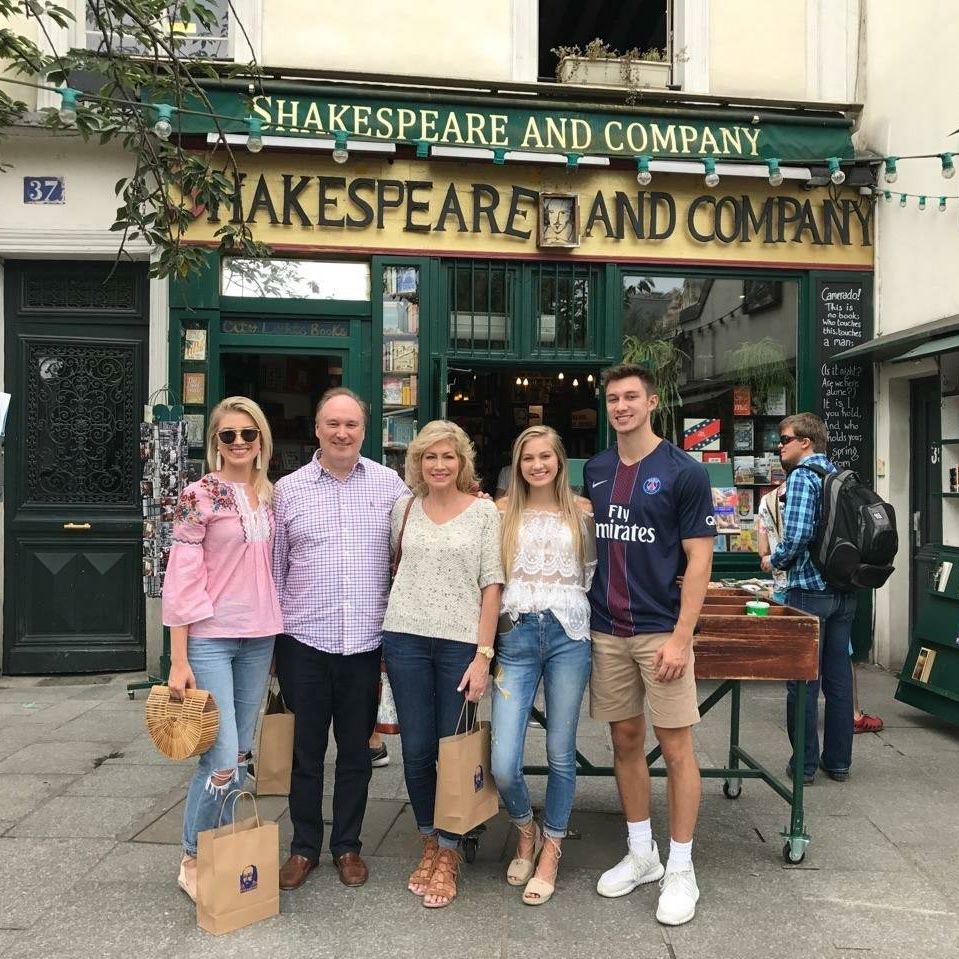 Hailee was a member of the dance team while she attended Walter M. Williams High School;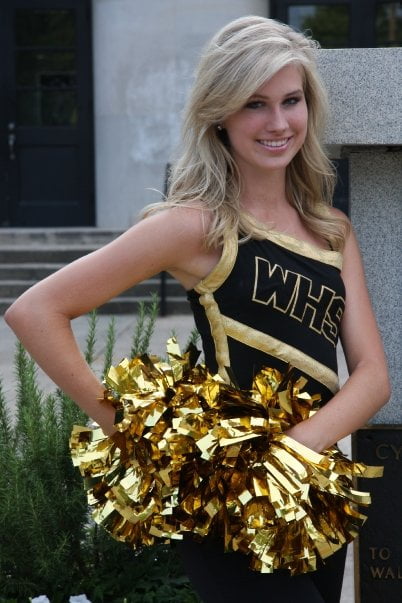 she later studied at Appalachian State University, where she graduated with a Bachelor of Science in Apparel Design, Merchandising, and Marketing in 2015.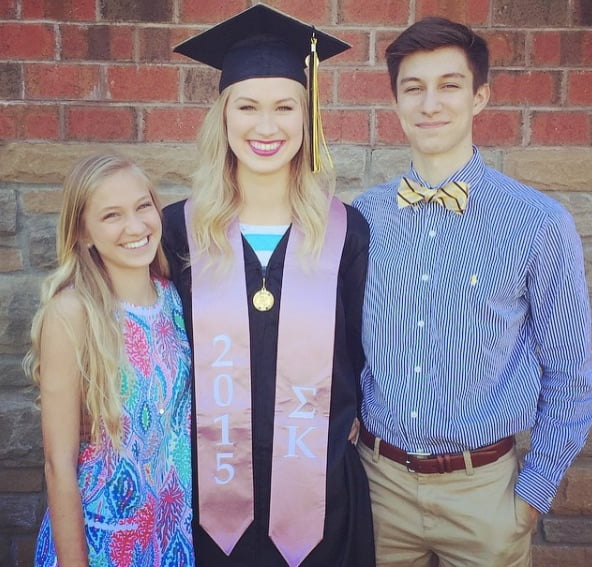 Around the time she was in college, Ms. Strickland was a sales manager at South By Sea in Boone, NC, and was an intern for Michael Kors (men's merchandising) and an assistant buyer for the Cato Corporation in Charlotte.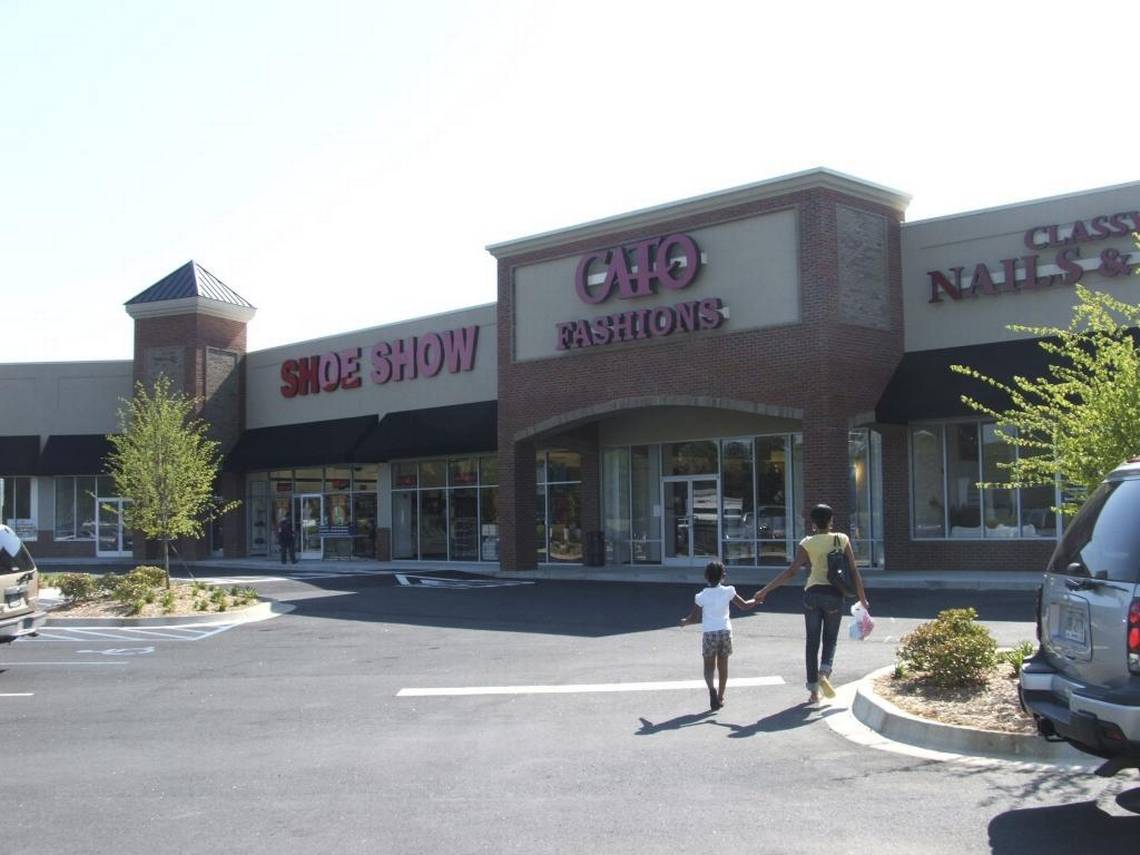 In 2016, she was a merchandise assistant for the Kid's Polo Ralph Lauren & Boys (2-20) at Belk. Nowadays, Hailee Strickland is a senior digital and marketing specialist at Townsquare Interactive.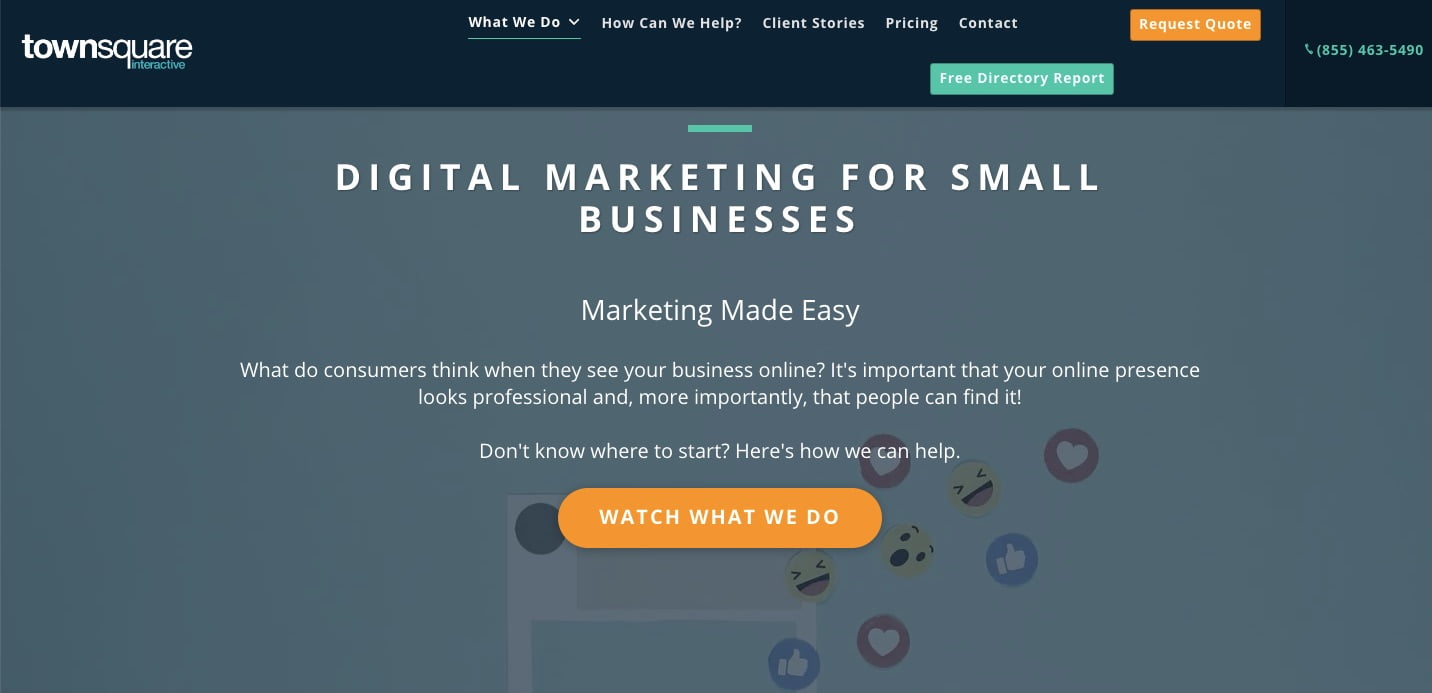 Judging for social media, it seems Hailee and Brook started dating sometime around 2012.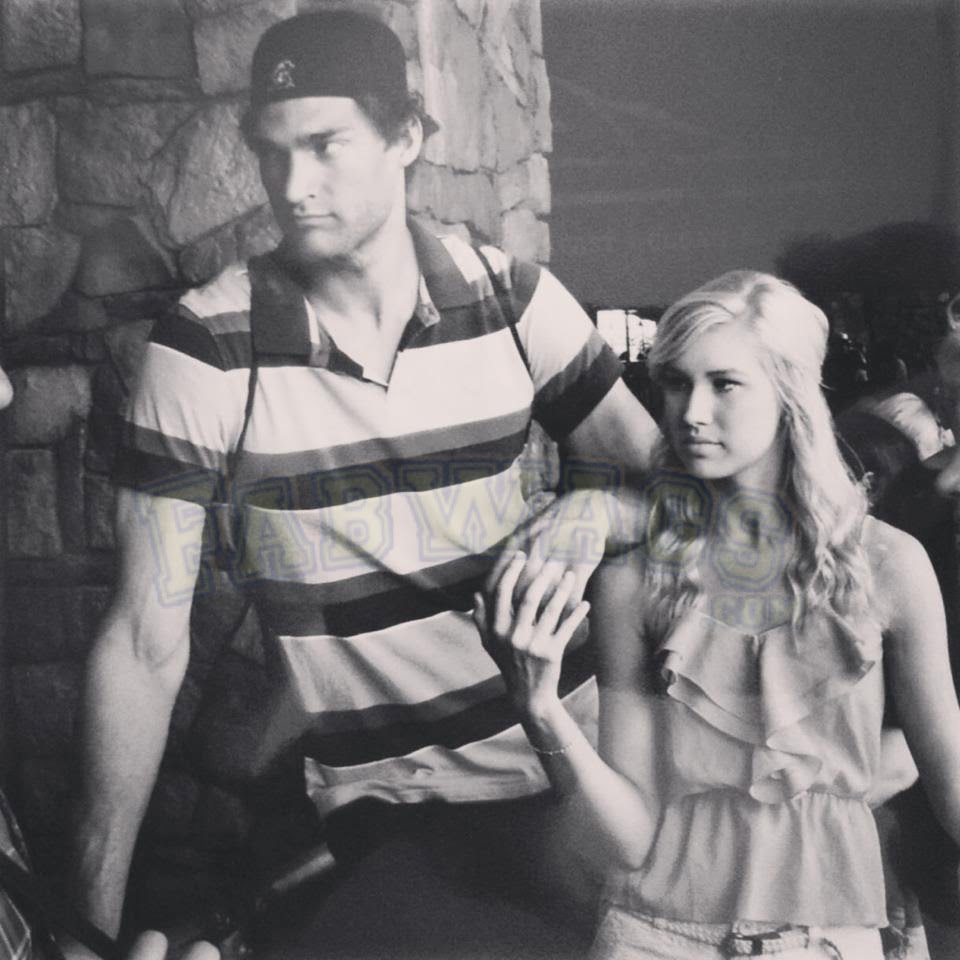 You can find her on Instagram here.