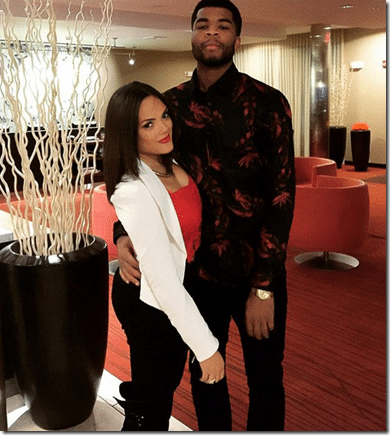 Meet lovely Adria, the girlfriend of Kentucky Wildcats point guard, Andrew Harrison! The 20-year-old Texas native came through against the toughest test that Kentucky's had all season to force Notre Dame to foul him on the shot with six seconds remaining!
For the time being, the player and his girlfriend can celebrate! That is until next Saturday at least.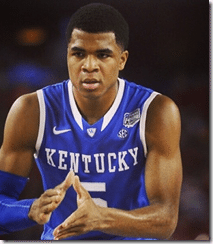 He and his lovely girl have been dating for about a year, they are very private about their relationship and don't post pictures too often, they keep the details of their business very tight lip which makes us wonder how exactly met and what stage the relationship is in.
Most recent action, was more than a month ago when Andrew posted a photo of him and his lady wishing her a happy Valentines day. We give props to her because her man has some passionate fans who make some pretty nasty comments not supporting the relationship.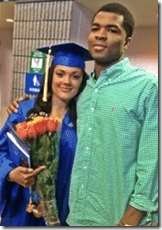 What do you think of the couple? Find him on Instagram here.