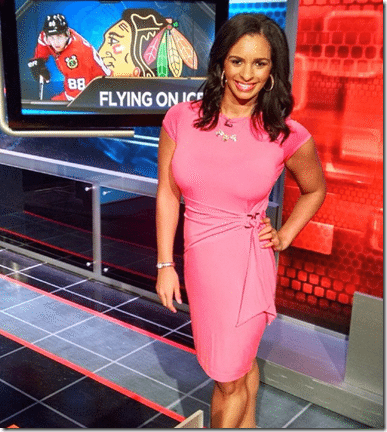 Meet sports reporter/anchor Aiyana Cristal, who was the victim of sexist remarks last week by WSCR-AM 670 sports radio host Dan Bernstein.
Mr. Bernstein made a degrading referenced about Aiyana's physique during a Twitter conversation with Matt Spiegel, his colleague at The Score.
Spiegel tweeted on March 26
"Aiyana Cristal makes me uncomfortable. I feel how hard she's trying, & end up awkwardly rooting for her to finish cleanly."
Dan Bernstein tweeted in his response
"I have no rooting interest in her work, but enjoy her giant ."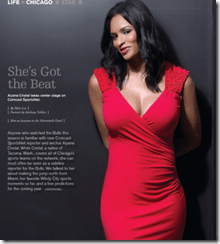 As expected the tweets were immediately condemned by users some calling them "disgusting" and after they went viral both Spiegel and Bernstein apologized leaving Mr. Bernstein in a much worst position after he used the word two more times in the conversation exchange.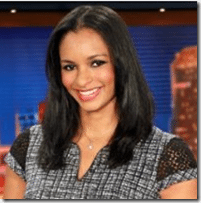 Aiyana didn't stay quiet and posted on March 27 her response noting that "progress has been made for women in sports but we still have a long way to go." You can read her full statement here.
The sports reporter who currently resides in Chicago is originally from Washington, on Instagram she reveals loves sports of course and also "running, sleeping and yummy food."
The gal has been with Comcast Sportsnet Chicago for the past year and seven months, she previously worked for WPLG as a sports reporter for KTHV, WICD Newschannel 15 and as a PA for Fox Sports Network South. According to her LinkedIn she attended Georgia State University from 2001-2005.
What do you think of the regrettable incident?