Aidan O'Connell Wife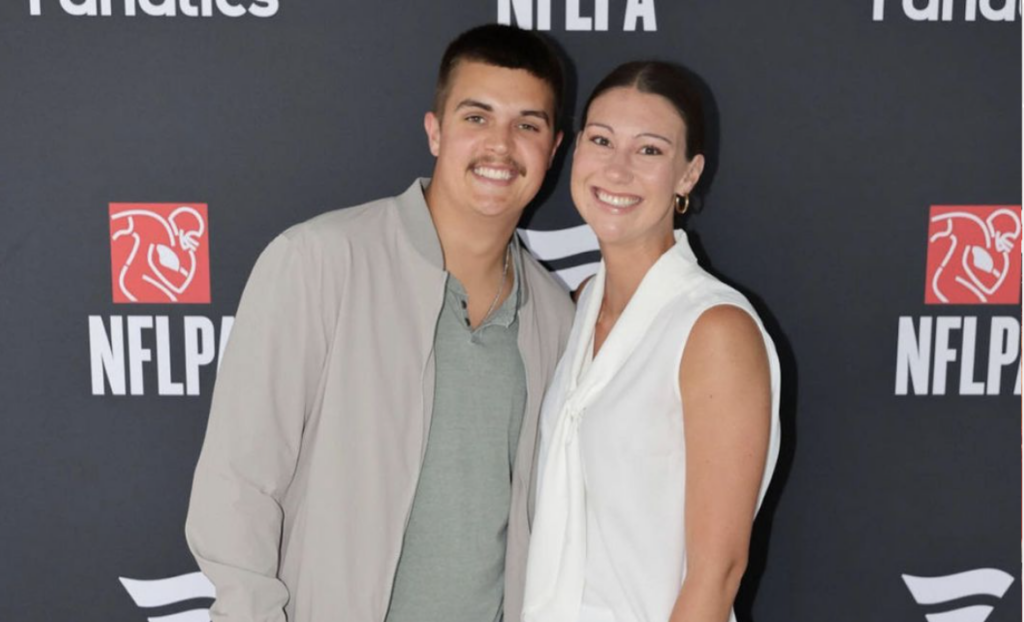 Have you met Aidan O'Connell Wife? Her name is Jael OÇonnell and she is a stunner! Aidan O'Connell is an NFL quarterback currently playing for the Las Vegas Raiders. He also played college football with the Purdue Boilermakers from 2017 to 2022.
Jael O'Connell
Jael O'Connell was born Jael Marie Johnson on June 4, 1999 in Indianapolis, Indiana. She is one of three children and only daughter born to Lisa and Steve Johnson, also proud parents to her brothers, Jared and Jacob.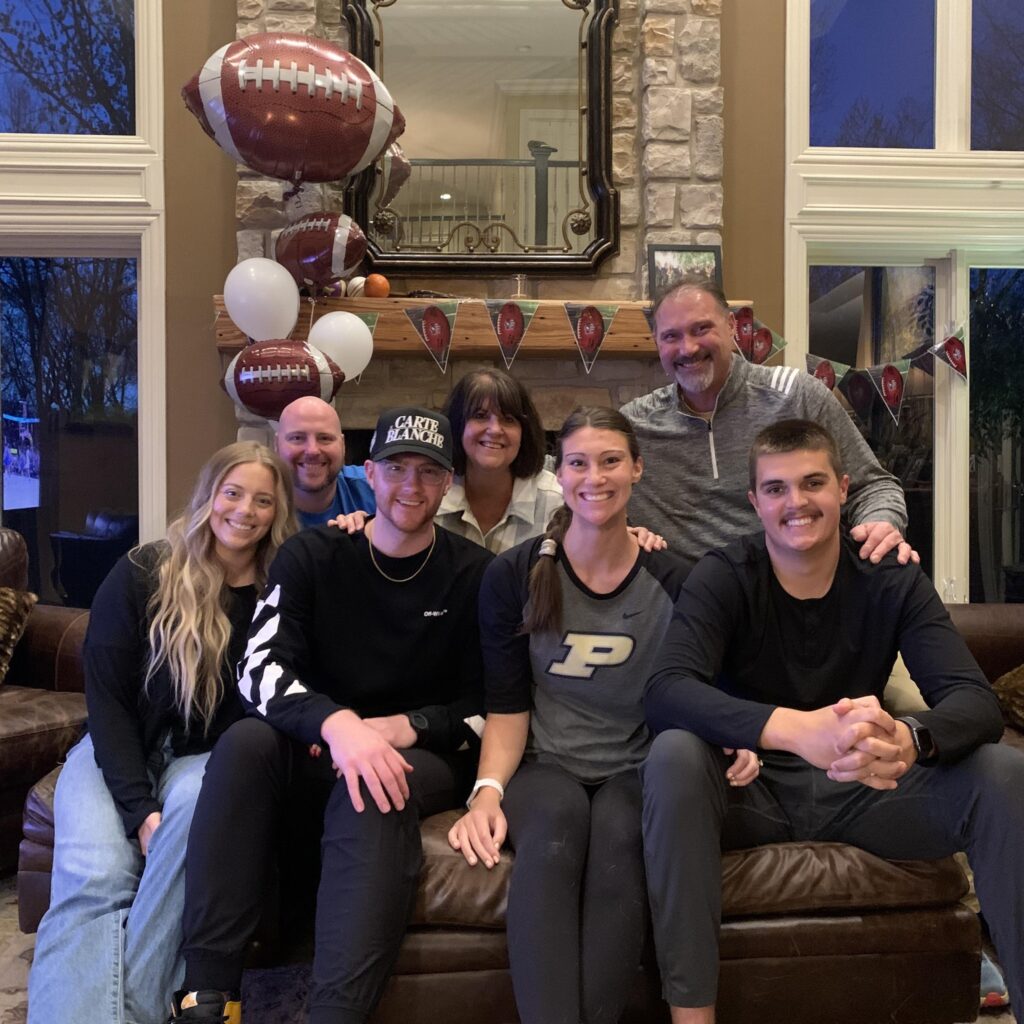 6'2 Jael O'Conell a former college volleyball player started her path at Avon High School in her hometown; she was named 2018 Indiana Volleyball Player of the Year Award, two-time Mental Attitude Award recipient, 2017 State Champion junior year, Earned first-team All-State as a junior, Most Valuable Player junior year, Indiana Gatorade Player of the Year Finalist as a sophomore and junior, Prep Volleyball Senior Ace, and Prep Volleyball Club All-American highest honorable mention.
Jael O'Connell then headed to Purdue where she continue to shine in the volleyball court and graduated in 2022, with a bachelor of science in speech language and hearing science and a masters degree in Human Resource Management from Purdue's Krannert School of Management and a  minor in human development and family studies, she was a four-year letterwinner with Purdue Volleyball and a two-time Academic All-Big Ten honoree.
During her time at Purdue, Jael was an Undergraduate Student Researcher at
Huber Motor Speech Lab, FCA Member of the Fellowship of Christian Athletes.
Aidan and Jael met and started dating while they attended Purdue, but actually met through the Fellowship of Christian Athletes.
We met through Fellowship of Christian Athletes at Purdue. Jael was a freshman and Aidan a sophomore. We began as friends and chatted infrequently throughout the 2018-2019 school year, though nothing came of it. After a few times of hanging out in group settings, we started our relationship by speaking at a local youth group that blossomed into occasional ice cream trips.

By God's providence, He drew us closer to Himself individually. This prepared us to be a part of a relationship that strives to honor Christ. Our time as a couple has not always been easy, but God has been faithful in sustaining us. By His grace, we look forward to a long and happy life together.

Aidan and Jael O'Connell
They got engaged on March 2, 2022; and got married at Abram Event Venue in Spencer, Indiana on July 30, 2022.
Aidan O'Connell College
As an Academic All-Big Ten, the player participated in six matches, three of which they started. They successfully completed 103 out of 164 pass attempts, totaling to 1,101 yards and eight touchdowns. The player marked their first touchdown in college against Illinois on October 26 with an 11-yard throw. They showed impressive performance at Northwestern on November 9, completing 34 out of 50 passes for 271 yards and two touchdowns.
In the following season, the player started the first three games but unfortunately had to sit out the rest due to an injury. Despite this setback, they managed to complete 88 of 136 passing attempts for 916 yards and seven touchdowns, averaging 305.3 yards per game.
The player's dedication and performance did not go unnoticed. They were honored with the All-Big Ten Second Team by the league's coaches & media, Associated Press, Pro Football Focus, and Phil Steele. Furthermore, they were the proud recipient of the National Football Foundation Drew Brees Mental Toughness Award and graduated with a master's degree in May.
The player appeared in 12 games, starting nine, and took over the offense at halftime against Illinois on September 25. They showcased their skills by throwing for 3,712 yards and 28 touchdowns with a passing efficiency of 158.8. Their single-season Purdue rankings set records in completion percentage and passing efficiency.
In their final game as a Boilermaker, the player threw for 366 yards in the Big Ten Championship. Their efforts led to their nomination as one of the three finalists for the Burlsworth Trophy. They were also named Second Team All-Big Ten (Coaches, AP) and Third Team All-Big Ten (Media, Phil Steele), among other accolades. They led the Big Ten in passing yards per game (290.8) and completions per game (26.7), ranking second in total passing yards (3,490) and third in passing touchdowns (22).
Aidan O'Connell NFL Career
April 29, 2023: The Las Vegas Raiders drafted Aidan O'Conell in the 4th round (135th overall) in the 2023 NFL draft out of Purdue university.
May 11, 2023: Aidan O'Conell signed his contract with the Raiders.
October 1, 2023: He debuted with the Raiders against the Los Angeles Chargers.
November 1, 2023: He was named the starting quarterback for the Las Vegas Raiders after they benched Jimmy Garoppolo.
Aidan O'Connell Contract
On May 11, 2023, Aidan O'Conell signed a four-year, $4,349,380 contract with the LKas Vegas Raiders. His deal included a $503,380 signing bonus and an annual salary of $1,087,345.