Antonio Pierce Wife
Meet Jocelyn Pierce! She is the beautiful wife of former NFL player, Super Bowl Champion Antonio Pierce, currently the linebacker coach and interim coach for the Las Vegas Raiders. Pierce previously served as associate head coach at Arizona State, Head Coach at Long Beach Poly High School.
During his eight years playing in the NFL, Antonio Pierce played with the Washington Redskins from 2001 to 2004 and with the New York Giants from 2005 until his retirement in 2009.
Jocelyn Pierce
Antonio Pierce's stunning wife Jocelyn Pierce was born Jocelyn D. Maldonado on April 12, 1980 in Bayamon, Pueryo Rico. She attended Central Connecticut State university and Florida International University.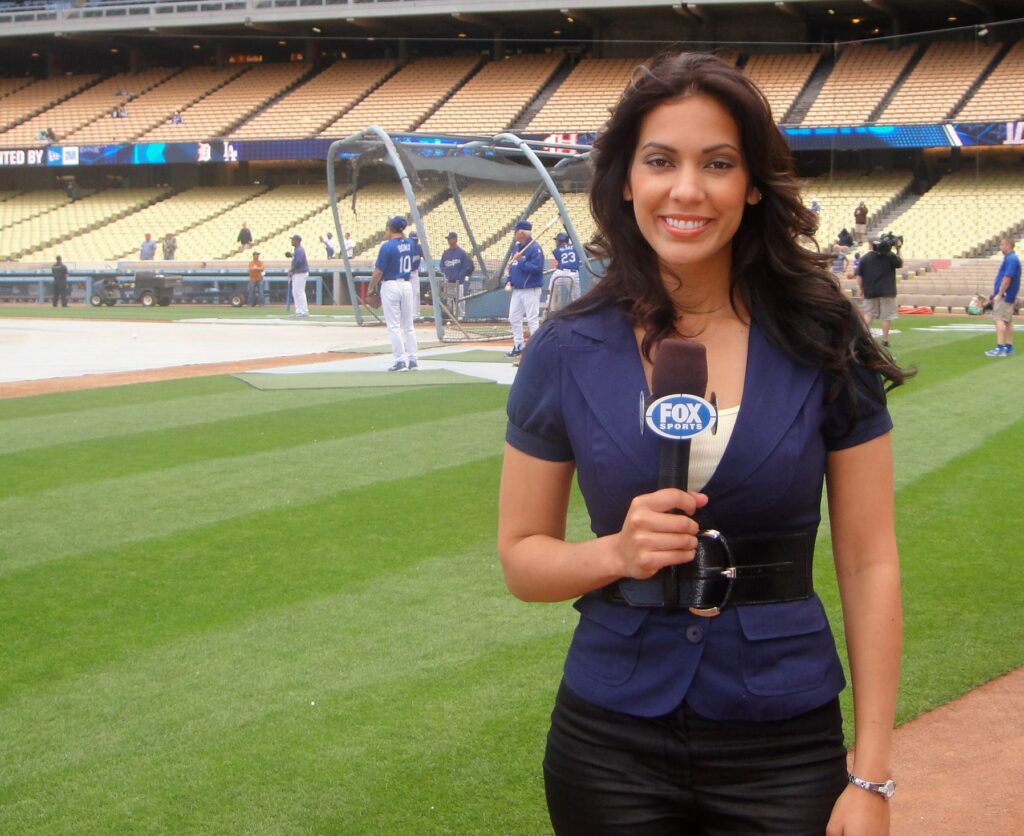 Jocelyn Pierce a former model and television personality who worked for several years for Fox Sports Net and the NFL Network met Antonio at an ESPN Fantasy Football Draft in August 2006. He asked her to marry him in February 2007, according to the media.
Pierce orchestrated an enchanting day for Maldonado, starting with a breathtaking helicopter tour over the Manhattan skyline. After their aerial adventure, they settled in for an intimate dinner at The River Café in Brooklyn.
This restaurant is renowned for its iconic chocolate Brooklyn Bridge cake, a detail Pierce cleverly incorporated into his plans. In a charming twist, he collaborated with the restaurant manager to nestle the engagement ring atop the cake, delicately blanketed by a scattering of soft pink rose petals.
On May 24, 2008, the couple celebrated their love in a destination wedding in Maui, surrounded by sixty cherished family members and friends. The exclusive Hoku Lani estate provided the perfect backdrop for their special day, which was meticulously planned by New York City's renowned event planner, David Tutera. Together, they decided on a stunning coral and peach color scheme, beautifully reflecting the breathtaking Hawaiian sunset, adding an extra touch of magic to their memorable day.
Jocelyn Pierce is now a realtor.
Antonio Pierce Children
Jocelyn and Antonio Pierce have children together, Antonio Jr., Carmelo, and a third son.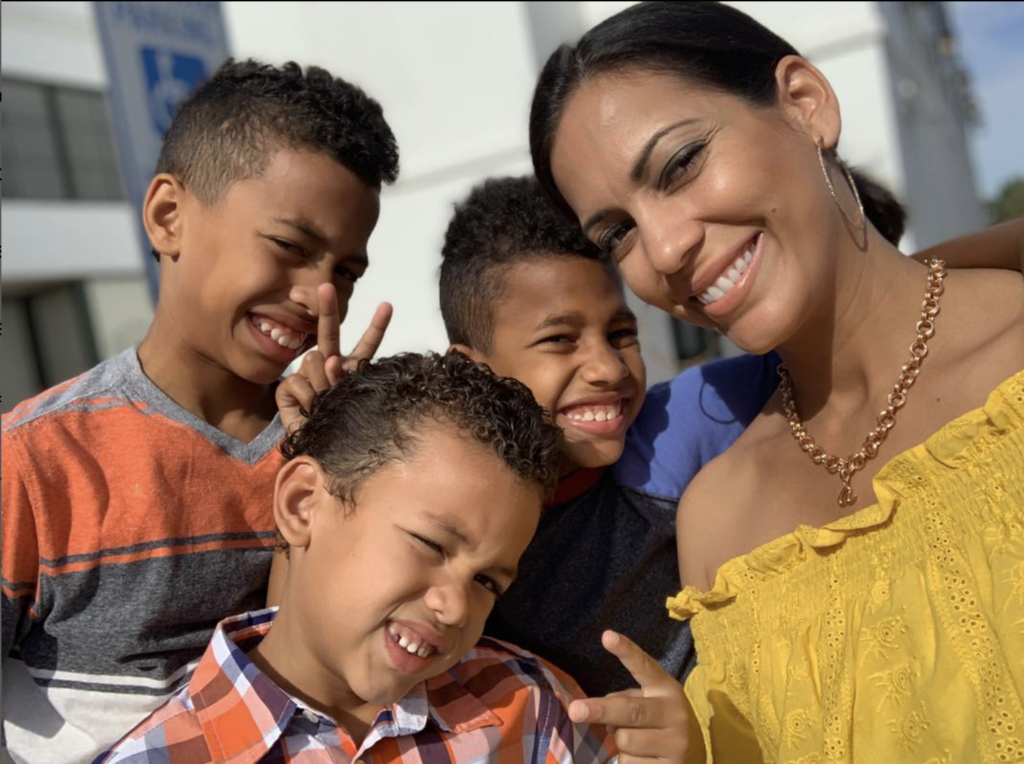 Antonio also has three children from previous relationships; sons Anthony, De'Andre Pierce and Jayla Pierce with Gin Pierce Collete. He has one more daughter it seems, Destiny Pierce, but we don't know who is her mom.
Antonio Pierce College Career
6'1 Antonio Pierce was born on October 26, 1978, in Long Beach and started playing at Paramount High School; he then spent two years playing at Mount San Antonio College and later at the University of Arizona, where he recorded one interception, 77 tackles, two forced fumbles, and one blocked kick.
Antonio Pierce NFL Career
In 2001, the Washington Redskins spotted his potential and signed him as an undrafted rookie free agent. He made an impression in his rookie year by playing all 16 games, with eight starts to his name. His debut season witnessed 52 tackles, one sack, and an interception against Jake Plummer.
However, his appearances were intermittent in the next two seasons, logging only 18 and 15 tackles in 2002 and 2003 respectively. It wasn't until 2004, his fourth year in the league, that he played a full season stepping in for the injured Micheal Barrow. This season saw him set a personal best with 114 tackles, out of which 95 were solo, along with one forced fumble, one sack, and two interceptions, one of which was a 76-yard touchdown return off Ken Dorsey.
The New York Giants, recognizing his talent, signed him on March 3, 2005, as their starting middle linebacker. He quickly emerged as the defensive captain, racking up 100 tackles (80 solo), two interceptions, and one forced fumble returned for a touchdown in 13 games. Unfortunately, a leg injury cut his 2005 season short, causing him to miss the last three regular-season games and the Giants' only playoff game.
The following year, he set another career record with 138 tackles (109 solo), a sack, an interception, and defended eight passes. His outstanding performance earned him a first alternate place for the Pro Bowl. When Brian Urlacher withdrew due to a toe injury in Super Bowl XLI, he was invited to play in Hawaii.
In the 2007 season, he played a pivotal role in the Giants' journey to their third Super Bowl victory. One of his key contributions was a crucial tackle in the first half of the NFC Championship game against the Green Bay Packers, where he stopped running back Brandon Jackson on a screen pass, preventing a touchdown and compelling the Packers to settle for a field goal. The Giants clinched victory in overtime.
His journey with the team came to an end when the Giants released him on February 11, 2010. Following his release, he announced his retirement from professional football on July 8, 2010.
Antonio Pierce Coaching Career
Antonio Pierce started coaching on February 7, 2014, when he was named head coach at Long Beach Poly High School.
He was named linebackers coach at Arizona State; the Sun Devils promoted him to co-defensive coordinator two seasons later, executed the position on his own on January 20, 2021.
February 14, 2022: The Las Vegas Raiders hired Antonio Pierce as their new linebackers coach.
October 31, 2023: The Raiders named Pierce their interim coach.