Alexa DelGreco
Alexa DelGreco; is the stunning girlfriend of NHL goaltender John Gibson. Her is the goaltender for the Anaheim Ducks and Team North America at the World Cup of Hockey in 2016. But aren't you curious about his pretty lady Alexa? Us too!! Let's meet the lovely NHL WAG.
Ms. DelGreco's boyfriend and soon-to-be husband was drafted with the 39th overall, in the second round of the 2011 NHL Draft by the Anaheim Ducks. Gibson was born and raised in Pittsburgh, Pennsylvania and attended the University of Michigan.
6'3″ John was on the roster team that took the gold home at the 2011 IIHF World U18 Championships in Germany and then again at the 2013 World Junior Ice Hockey Championships in Ufa, Russia. Gibson and Team USA won a bronze medal at the 2013 IIHF World Champions in Sweden.
Alexa DelGreco Bio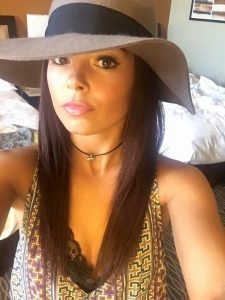 Alexa DelGreco was born in Pittsburgh, Pennsylvania. She graduated from Seton-LaSalle High School in 201 and subsequently in 2015 with a B.A in accounting from Washington and Jefferson College where she also played basketball.
Alexa a former model represented by the Talent Group, was an intern at Deloitte & Touche, LLP, she has since been named Deloitte's audit assistant and is also a coach at BeachBody.
John and Alexa got engaged on August 13, 2016. The wedding is scheduled for August 4, 2018, in their hometown.
Follow Alexa on Twitter here