Jessica O'Sullivan
Meet Jessica O'Sullivan; she's the girlfriend of the Aussie NBA player Andrew Bogut –who is currently a player with the Dallas Mavericks. He previously played with the Golden State Warriors.
Jessica's man, was selected by the Milwaukee Bucks with the first overall pick, in the 2005 NBA draft, thus becoming the first Australian player in the NBA, and the second Utah player to be drafted number one overall. On March 2012, Bogut joined to the Golden State Warriors, who subsequently traded him to the Dallas Mavericks in 2016.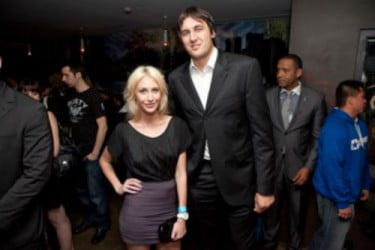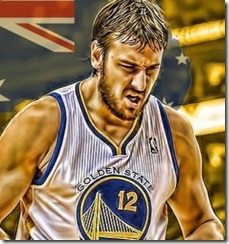 Not much is know about Jessica; she doesn't appear on his social media profiles, and apparently, she doesn't have any of her own.
Andrew and his gal have been together for ages; he gushes about her sometimes during interviews, for instance, he commented about her:
"My girlfriend did the shopping. I don't mean to sound sexist, but it's better if she picks out fabric."
The couple is believed to live together, they have two Siberian Huskies, but no children according to Yahoo. The 30-year-old and Jessica do want children, but the player thinks the NBA is not a good environment to raise children. In the meantime, he gets a lot of parenting practice from nieces and thousands of Australian kids at his basketball academy.
The couple is believed to reside in Walnut Creek, California. Her brother Dan, confirmed they are engaged and expecting their first child together.
Find Bogut on Twitter here.