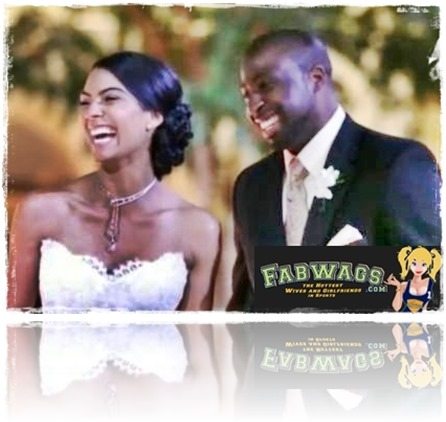 We should begin to refer to Raymond Felton's lady Ariane as his ex-wife, because we just heard that Ariane Felton aka Ariane Raymondo- Felton has filed for divorce from the Knicks point forward.
29-year-old Raymond Felton from Marion, South Carolina, was a junior at Latta High School when he won the South Carolina Mr. Basketball Award, which he won again during his senior year. in 2002 he was named the Naismith Prep Player of the Year and was named MVP of the Round Classic and made into the McDonald's All-American Team.
He was named North Carolina Player of the Year during his freshman year at The University of North Carolina. In 2005 he won the Bob Cousy Award and was selected All-ACC First Team that season where North Caroline became the NCAA Champions, Felton's great performance put him on the cover of EA Sports video Game NCAA March Madness 06'.
He was selected 5th overall in the 2005 NBA Draft by the Charlotte Bobcats. In 2010 he agreed on a two-year contract for $15.8 million with the NY Knicks who traded him to the Portland Trail Blazers the following year, but came back to New York in July, 2012.
So we know a bit about Ariane Felton's hubby, so what about her?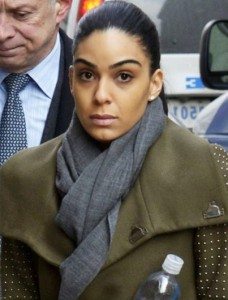 26-year-old Ariane Felton was born Ariane Bissainthe Raymondo to Astrid Raymondo, 56, and Andre Raymondo, 56, Ariane has one brother Cedric, 27.
Ariane graduated in 2009 with a Bachelor  of Science, industrial and Labor Relations from Cornell University, he is pursuing her JD at Fordham University School of Law where she will be graduating in 2016.
In 2011,  Ariane Raymondo  was a temporary Litigation Paralegal at Dechert LLP, and a temporary Intellectual Property Litigation Support Clerk at Jones Day; in March, 2011 he worked at Wilkie Farr & Gallager LLP as a Business Reorganization and Restructuring Paralegal.
Ariane and Raymond dated for a couple of years before they got married on July 28, 2012 in Wake Forest, NC. she filed for divorced on Tuesday, February 18, 2014 in Manhattan, the grounds for divorced has not been revealed.
However I wouldn't be surprise and by this I am not saying he did, but don't you think cheating rumors will soon be heard? Or any girl claiming to  had had an affair with Felton will soon come out? Let's hope we are wrong.
*UPDATE!  Raymond was arrested on three counts of criminal possession of a weapon, some sources said it was Ariane Raymondo who handed her husband's 28 mm weapon to the 20th precinct on the Upper West Side, however others reports refereed to the woman who handed the gun at Felton's girlfriend, so we wonder is Raymond Felton dating  someone else, after his wife Ariane filed for divorce? is this new girlfriend the cause for their breakup?