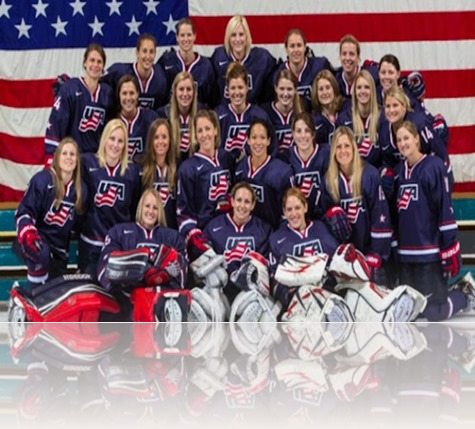 Go USA!!! Sure the USA Olympic Ice Hockey Team totally nailed it at the 2014 Sochi Winter Olympics, but why don't we meet these talented ladies
Amanda Kessel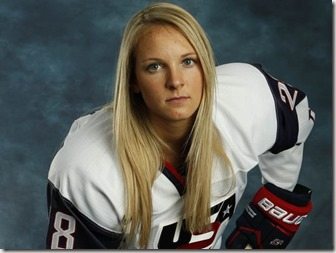 Amanda plays in the forward position, she was born in Madison, Wisconsin on August 28, 1998 to Kathy and Phil Kessel, Her father Phil was a quarterback in NFL for the Washington Redskins. Her brother Phil has played in the NHL. Her brother Blake has played mid-level professional ice hockey. Amanda is a student at the university of Minnesota. She is on Twitter here
Brianna Decker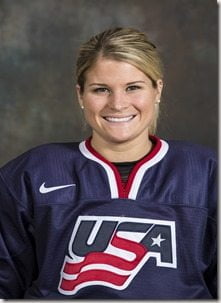 Born on May 13, 1991 in Dousman, WI. Her parents are Marilyn and John Decker, has three siblings Brody, Bryan and Ben. Brianna holds a major in Human Development and Family Studies from the University of Wisconsin. Follow her on Twitter here.
Megan Bozek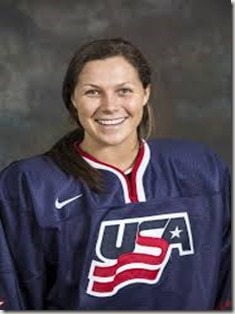 Defensive ice hockey hottie, Megan was born on March 27, 1991 in Buffalo Grove, IL. She is studying at the University of Minnesota. Find Megan on Twitter here and Facebook here
Hilary Knight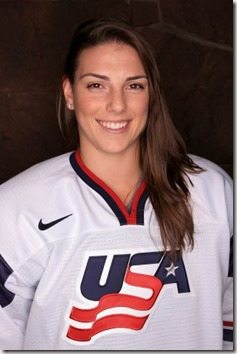 Ms. Knight an ice hockey forward was born on July 12, 1989 in Palo Alto California to Cynthia and James Knight. Hilary has three brothers Remington, William and James Jr. She studied history at the University of Wisconsin, Find Hilary Knight on her website, Twitter, Facebook and Instagram.
Julie Chu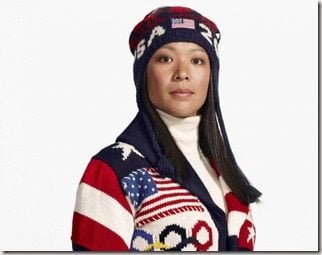 31-year-old Julie Wu Chu was born on March 13, 1982 in Bridgeport, CT. Her mother Wah Chu stars along her in the T.v commercial for Bounty. Julie studied Psychology at Harvard University, Massachusetts. She has played with the US Team at the 2002 Salt Lake City Olympic, 2006 in Torino, 2010 in Vancouver and at Sochi in 2014. Find Julie Cho on Twitter and Facebook.
Jessie Vetter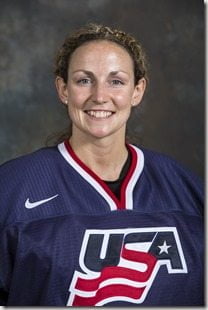 Jessie, a fab goalkeeper was born on December 19, 1985 in Cottage Grove, Wisconsin to JoAnn and Tom Vetter. Jessie has three siblings, Jonnie, Joey and Jake. Find her on Twitter and Facebook.
Alexandra Carpenter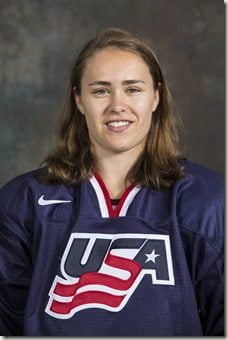 Alex Carpenter was born on April 13, 1994 in North Reading, Massachusetts to Julie and Bobby Carpenter. Alex has two brothers Robert and Brendan. She is a student at Boston College. Find her on Twitter.
Kacey Bellamy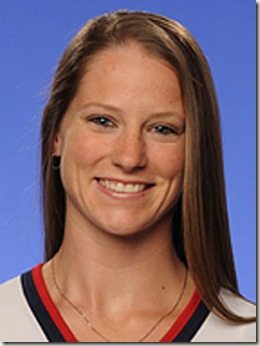 Kacey was born to Maura and Robert Bellamy on April 22, 1987 in Westfield, Massachusetts, has three siblings, Lindsey, Corey and Rob who was drafted by the Philly Flyers. Kacey graduated in 2009 from the University of New Hampshire. Follow her on Twitter and Facebook.
Monique Lamoureux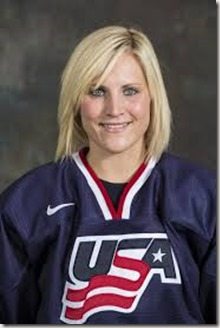 Monique was born on July 3, 1989 in Grand Forks, North Dakota to Linda and Jean Pierre Lamoureux. She has five siblings Jocelyne, Jean-Philippe, Jacques, Mario, and Pierre-Paul Lamoureux. She studied Exercise Science, Human Movement Studies, Physical Education – University of North Dakota.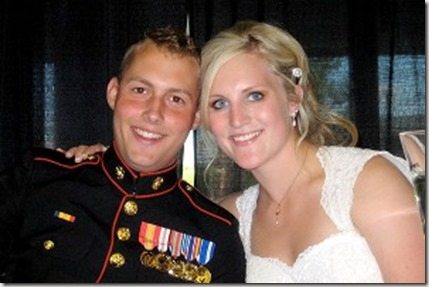 Monique is not single, she got married in 2010 to Lance Corporal Taylor Kolls, they were introduce by Taylor's sister who was Monique teammate. Find Monique Lamoureux Kolls on website, Twitter and Instagram.