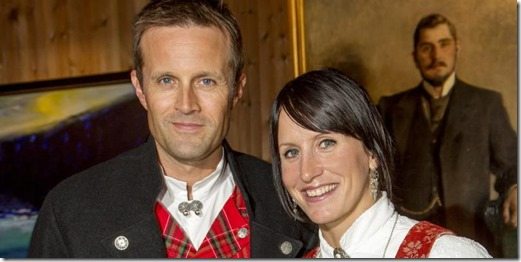 Former Nordic combined skier 44-year-old Fred Borre Lundberg, from Bardu, Norway is the boyfriend of Norway's cross country skiing superstar Marit Bjoergen. Her boyfriend dominated the sport in the 1990s, winning both at the FIS Nordic World Ski Championships and at the Winter Olympics. Both great athletes!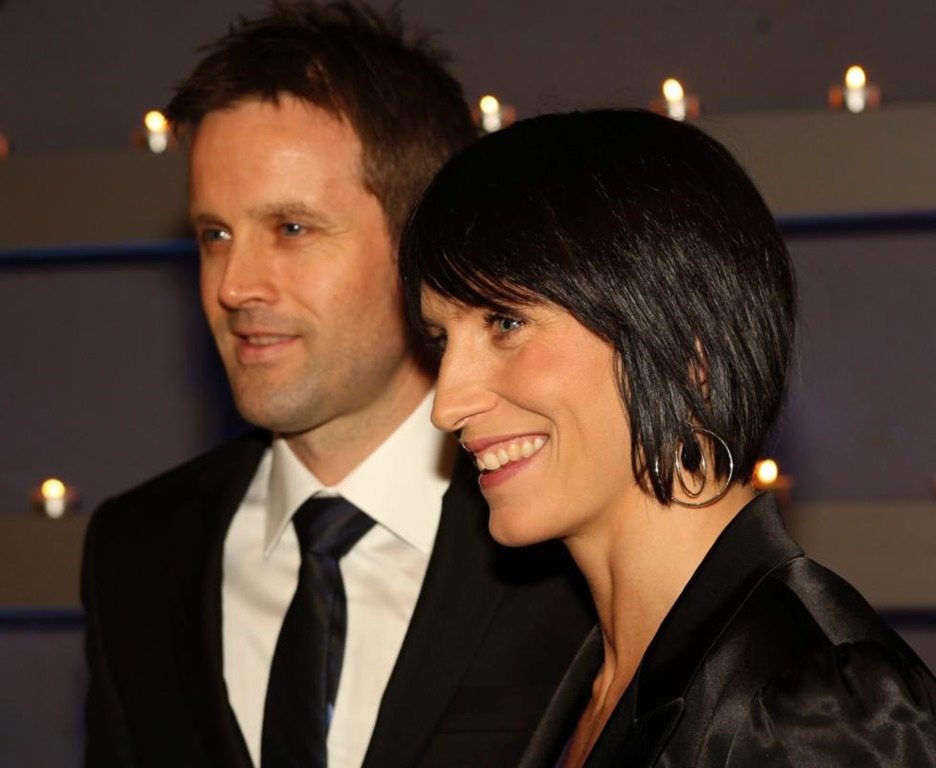 Fred Borre Lundberg was born December 25, 1969 in Hammerfest and grown up in Bardufoss. He won six medals at the Nordic skiing world championships. At the Winter Olympics, he won four medals; including two silvers in 1994 and two golds in 1998. He competed in three Olympic Games attending the 16, 17 and 18 Winter Olympics.
As much as we like Fred, his gal or "co-habitant" is totally stealing the headlines now.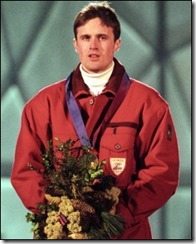 His girl, took their country to victory in the women's team sprint race, the fifth Olympic gold of her career.
Bjoergen raced with Ingvild Flugstad Oestberg in the relay, where teams of two women each perform three alternate sprints. She had already won the skiathlon at Sochi 2014 to go with her three golds from Vancouver 2010.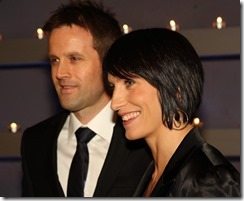 Lundberg met his long time girlfriend during the World Cup in Oberstdorf in 2005. During an interview Marit revealed she had seen him on TV, of course. Cheered at age 13 when he won the Olympics in Lillehammer, but never thought of him like that They met randomly and the "World stopped" as she describes and they instantly hit it off. They've been a couple for the past nine-years and live together in Bogstad,Oslo, they live well on sponsorship and prize money from the sport. During the interview Fred's girlfriend also said she wanted kids after all this time together. Marit began training at twelve years old. She also was training in handball and football sections in teenager years.
Fred's girlfriend grew up on a farm with her mother Kristin, father Ola-Ivar and her sister Kari and brother Anders. She is well  known for being the most successful Norwegian female at Winter Olympic Games and she was awarded the Holmenkollen medal in 2010 – the highest award for a ski sport athlete in Norway. We are sure some tips form boyfriend come in handy.
Think the couple will tie the knot soon??
For a full report on his sports reference you can go here.
You can find him on twitter here and on Facebook here.