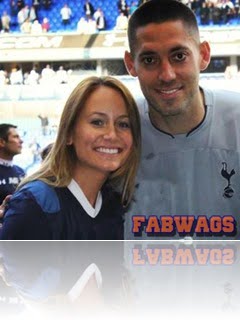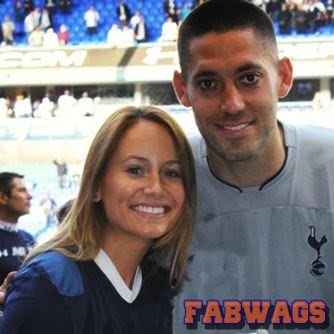 Meet the one and only Bethany Dempsey, she is the beautiful and utterly wife of Clint Dempsey one of the amazing soccer players at the National Soccer team and Tottenham who totally rocked at their friendly match against Germany. but want to know more about his hot wife?
Clint Dempsey's wife Bethany Dempsey, 29, was born Bethany Jean Keegan in Boone, North Carolina to Patrick Keegan and Anita Keegan she has a younger sister Cyndy.
Bethany Dempsey met her hubby at Furman University in Greenville, South Carolina , Bethany received her Masters degree from Appalachian State University, and after her hubby moved to the UK she did an internship in Educational Psychology.
Bethany and Clint  dated for a year before he got married, the big day was on July 28, 2007 at St. Anthony of Padua Catholic Church.
You might remember Mrs. Dempsey  for her hot body painting photos for Sports Illustrated in 2010 where she joined other soccer wags like Abbey Clancy, (England, Peter Crouch) Sarah Brander (Germany, Bastian Schweinsteiger) and Melissa Satta (Italy, Christian Vieri).
Clint and Bethany are the proud parents of their three children daughter Elysia, son Jackson and their little daughter born this year.