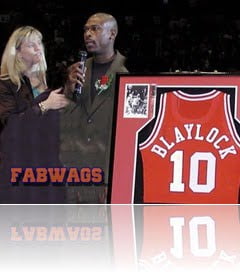 Former NBA player Mookie Blaylock was involved in a serious head-on collision leaving him in a critical condition a man with a broken ankle, he has been identified as 41-year-old Frankie Murphy the driver in the other vehicle and husband of  43-year-old  Monica Murphy who sadly died, Blaylock was charged  with failing to stay in his lane in a head-on crash and driving with a suspended license.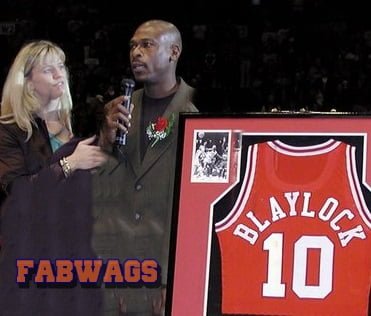 46-year-old Mookie Blaylock from Garland, TX made his debut with the NJ Nets in 1989, he later played with the Atlanta Hawks in 1992 and with the Golden State Warriors in 1999, he retired in 2002.
After his retirement he kept a low profile although it has emerged that he has an outstanding warrant in Spalding County, Georgia on charges of DUI and drug-related offenses.
Mookie is married to 46-year-old Janelle L. Karas Woods also known as Janelle Blaylock and Janelle Woods.
Janelle gave birth to her twin sons Zack and Daron Blaylock in Atlanta, GA both are currently football players at the University of Kentucky where as sophomores Daron and Zack plan to get their major in management, their youngest son is Dominick.
Janelle Karas graduated in 1985 from Fort Morgan High School in Colorado and   in 1990 from the University of Oklahoma.
Janelle and Mookie got divorced years ago, she is currently married to John Woods father of her youngest son Ashton.