Meet Bianca Ghezzi
Bianca Ghezzi was just another gorgeous woman a few days ago, but since she's been closely hanging around Johnny Manziel AKA Johnny Football, it is believed she might be his new squeeze.
The troubled quarterback, landed in hot water recently when he was accused of assaulting his ex-girlfriend, Colleen Crowley, at a Dallas hotel. The case since has been referred to a grand jury. Johnny has kept his innocence since day one.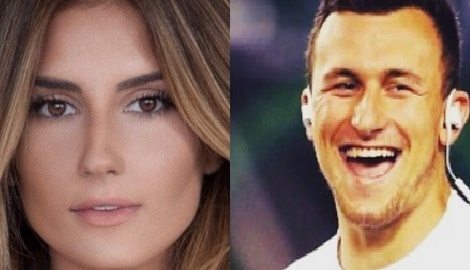 The situation is clearly not keeping him awake at night, he's been hitting the town and spending time with other women. Johnny Manziel, whose off-the-field antics put a strain on his career, and is yet to be seen if he will remain with the Browns has been taking comfort with a new gal.
Instagram model Bianca Ghezzi, spent a cozy weekend with Manziel earlier this month. She posted an Instagram video. Bianca can first be seen smiling to the camera but seconds later, what a appears to be a sleeping Manziel, is seen, hinting that the two were intimate.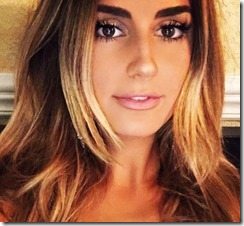 Reports say they hung out just outside of Miami at a $4,100-a-night, five-bedroom waterfront villa. The blonde bombshell, even spoke to the Daily Mail, saying
that Manziel was in Florida with a group of his closest friends, who are trying to keep the mercurial NFL star's mind off his legal situation.
Bianca Ghezzi was supportive of his outings saying: "When Johnny gets upset, his friends are saying, 'You know what, why don't we go out to dinner, let's go out to this club,' "
she continued
'There's no recklessness about it, he's doing what any average guy his age would be doing, and his friends are doing their best to be supportive."
Bianca Ghezzi also added the 23-year-old is a "sweetheart." According to Coed, the swimwear and fashion model, is also a Florida State University graduate.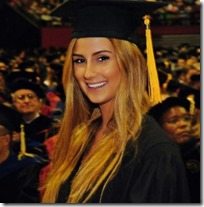 Her mother, Shelley Ghezzi, is also a former model. According to her social media, she is originally from Tallahassee, FL. She was born January 25. She's also modeled lingerie.
Bianca Ghezzi can also be found under Bianca Maria or Bianca Martini. In 2014 she went on a trip to Peru as a Med Life volunteer.
Bianca is sure a social media junkie, she keeps busy posting photos and videos of her modeling or just hanging out with friends. As of now she has over 100K followers on Instagram.
You can find Bianca Ghezzi on Instagram here.