Lauren Schwab
Do you know who is Lauren Schwab? you probably know that Lauren is a lingerie designer, very pretty girl and hardworking gal, but more importantly to us is that she is the pretty wife of NBA executive Bobby Webster. Her husband is the young Hawaiian lad who serves as general manager for the Toronto Raptors.
Webster initially served as Vice-President of Basketball Management and Strategy; later named the Raptors' assistant general manager, finally GM in June 2017.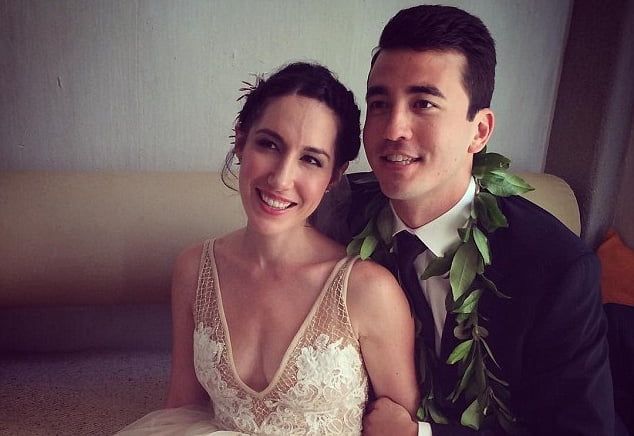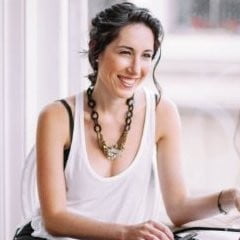 Bobby's pretty wife is Lauren Schwab, born Lauren Amara Schwab on August 9, 1984. Lauren the co-founder of Negative Underwear alongside Marissa Vosper the Boulder, Colorado native she met while they both attended the University of Pennsylvania.
Mrs. Schwab attended Trinity School and the University of College London; before graduating from the University of Pennsylvania with a Bachelor of Atys in Art History & Diplomatic History in 2006.
Prior to founding Negative Underwear in February 2013; Lauren was an associate for BlackRock and the Principal for Centerbridge Partners.
According to Bobby, he and Lauren met in 2015, when he moved to New York from Hawaii; when he worked for the NBA league office, before joining the Raptors in 2013.
"Lauren and I first met when I moved to New York to work with the league office. We were really young at the time, but fortunately, we were able to grow up together, which has enabled us to do what we do now."

"I'm always traveling and busy, and Lauren has to go back and forth to New York to take care of her lingerie business. But because we developed a strong base in our relationship when we were so young; we've been able to maintain our independence while always knowing that we have each other."
They dated for a year; before tying the knot in a four-day celebration between the sculpture gardens and art-colliding landscapes of the LongHouse Reserve and Lauren's parents' Southampton home.
Their wedding was covered in detail by Vogue.
Nowadays, Lauren and her hubby reside in Toronto, with their adorable son, August.