Brandon Hyde Wife
Have you met the lovely Lisa Hyde? She is Brandon Hyde Wife; as you all know, the former MLB catcher and first baseman is nowadays the manager for the Baltimore Orioles.
Read: Gunnar Henderson GF Katherie Lee Bishop
Brandon Hyde first joined the Orioles coaching staff in 2018; before that, he served as interim coach for the Florida Marlins, later manager, and later on bench coach and first base coach of the Chicago Cubs.
Brandon Hyde Parents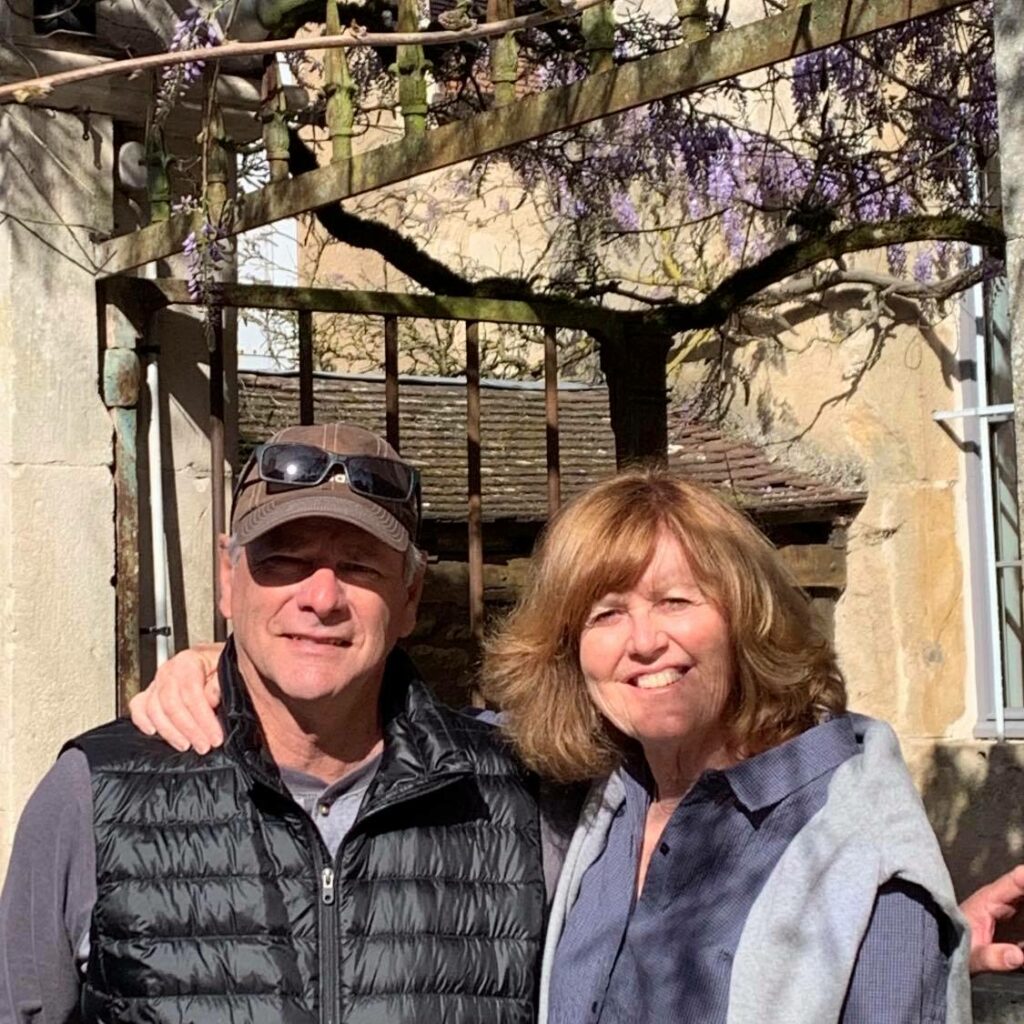 Brandon Hyde was born Brandon Michael Hyde on October 3, 1973, in Santa Rosa, California. He is one of the children born to Barry Hyde (b. Jan. 3, 1949) and Lucy Ellen Hyde (b. Aug. 8, 1949). Barry and Lucy Hyde still reside in Santa Rosa.
Brandon Hyde has one younger sister, Lindsay Hyde now Lindsay Tiles, the Communicator, Business Advisor, People Developer at Charles Schwab in San Francisco.
Brandon Hyde Playing Career
Brandon Hyde, a proud product of Santa Rosa, California, is an accomplished figure in the world of Major League Baseball (MLB). His journey began in Montgomery High School, where he graduated in 1992. From there, he honed his skills at Santa Rosa Junior College and later, California State University, Long Beach. As a college player, he left his mark on the field playing for the renowned Long Beach State Dirtbags.
In 1997, Hyde's career took a leap forward when he was signed by the Chicago White Sox as an undrafted free agent – a testament to his undeniable talent. He remained with the organization until 2000, showcasing his abilities with the top-tier Charlotte Knights in the Class AAA International League.
In 2001, Hyde added another chapter to his baseball story, playing for the Chico Heat of the Western Baseball League, an independent league known for its high level of competition. Over his vibrant minor league journey, Hyde played in an impressive 200 games, boasting a respectable .252 batting average and smashing 15 home runs. This journey, filled with determination and passion, exemplifies Hyde's commitment to the game of baseball.
Brandon Hyde Coaching Career
Brandon Hyde's managerial prowess in Major League Baseball (MLB) began to shine brightly during his tenure with the Marlins organization from 2005 to 2009. He led a variety of teams, including the Greensboro Grasshoppers (2005-2006), the Carolina Mudcats (2007), the Jupiter Hammerheads (2008), and the Jacksonville Suns (2009). His leadership with the Suns resulted in their fourth Southern League Championship, adding another feather to Hyde's cap. In addition to being a successful manager, Hyde also spent two fruitful years as the Grasshoppers' hitting coach. By 2010, he had assumed the role of the Marlins minor league infield coordinator.
Hyde's career took an unexpected turn on June 23, 2010, when the Marlins let go of their manager Fredi González, bench coach Carlos Tosca, and hitting coach Jim Presley. Hyde was quickly appointed as the interim bench coach, alongside Edwin Rodríguez as the interim manager, and John Mallee as the hitting coach. The Marlins soon made these positions permanent, securing Hyde's position as bench coach for the 2011 season.
However, when Rodríguez abruptly resigned on June 19, 2011, Hyde was thrust into the spotlight as the acting manager for a game against the Tampa Bay Rays. Despite the team's loss that evening, Hyde showcased his resilience when he returned to his position as bench coach under the newly appointed interim manager, Jack McKeon.
Hyde's journey then led him to the Chicago Cubs. On November 22, 2013, he was named bench coach under Rick Renteria. When Joe Maddon took the reins as the new manager in 2015, Hyde transitioned to the role of first base coach, making way for Dave Martinez. Nevertheless, Hyde's skills and dedication were recognized in the 2017-18 off-season when he was promoted back to bench coach, rejecting an offer from the New York Mets to join their coaching staff.
Hyde's career hit another milestone on June 23, 2018, albeit a less desirable one. He was ejected in the fourth inning against the Cincinnati Reds – the first ejection of his career. Despite the ups and downs, Hyde continues to demonstrate his unwavering commitment to the sport.
Brandon Hyde Managing Career
In a bold move on December 14, 2018, the Baltimore Orioles appointed Brandon Hyde as their new manager. Hyde's tenure with the Orioles hit a rocky patch early on, when he was ejected for the first time in his managerial career on April 15, 2019. The incident, a heated argument over a slide rule call against the Boston Red Sox, marked a fiery start to his stint with the Orioles.
Hyde's debut season with the Orioles in 2019 was a challenging one. The team ended with a disappointing 54–108 (.333) record, landing them second from the bottom in the league, only marginally ahead of the Detroit Tigers. However, the following year brought a glimmer of hope. Despite the shortened 60-game season in 2020 due to the pandemic, Hyde steered the Orioles to a 25–35 (.417) record, finishing fourth in the division and surpassing the Boston Red Sox. Notably, Hyde employed an aggressive strategy that year, having his players attempt more sacrifice bunts than any other Major League manager.
The 2021 season proved to be another tough year for Hyde and his Orioles, ending with a 52–110 (.321) record. However, Hyde's dedication and innovative strategies started to pay off in 2022. Defying expectations, he led the Orioles to a commendable 83–79 (.512) record, marking a staggering 31-game improvement from the previous year. This remarkable turnaround earned Hyde a close second place in the American League Manager of the Year voting, narrowly losing out to Terry Francona of the Cleveland Guardians.
A memorable milestone in Hyde's career came on September 4, 2023. Leading the Orioles to a 6-3 victory over the Los Angeles Angels, Hyde secured his 300th win as a Major League manager. This game also saw the Orioles set a new American League record, surpassing the 1922–24 New York Yankees with 84 consecutive series of two or more games without being swept. This record-breaking achievement underlines Hyde's tenacity and his ability to inspire his team to defy the odds.
Brandon Hyde Wife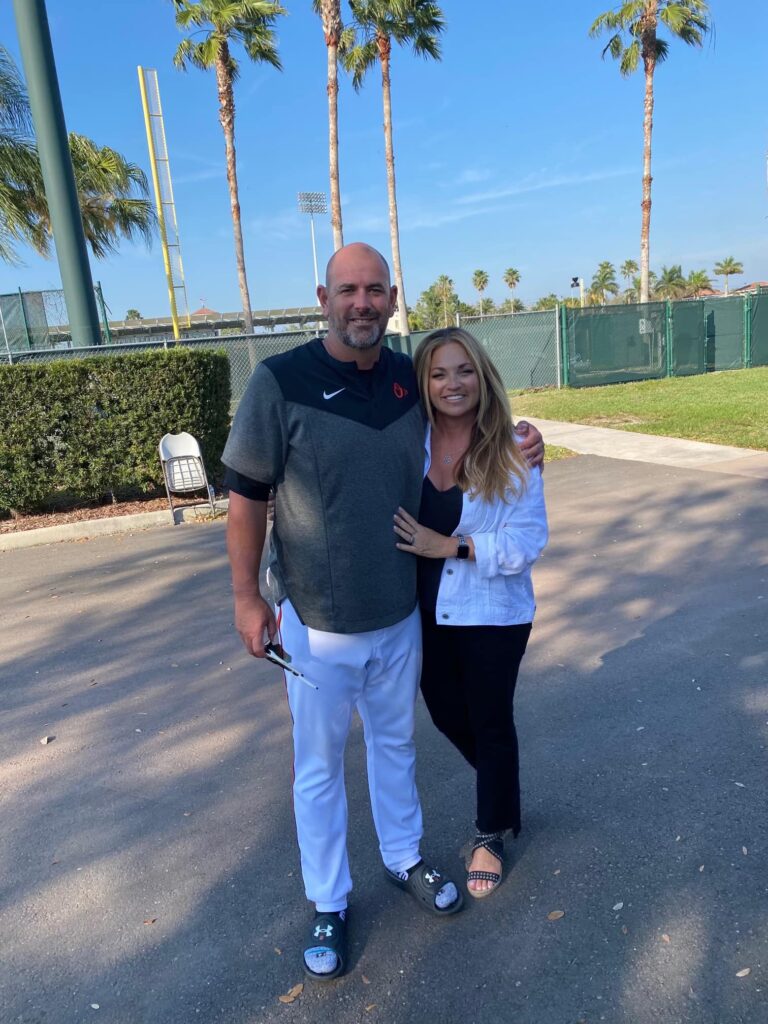 Brandon Hyde met his beautiful wife Lisa Hyde, in 2003, at a barbecue during Spring Training. They started dating, and in 2006 they got married.
Lisa Hyde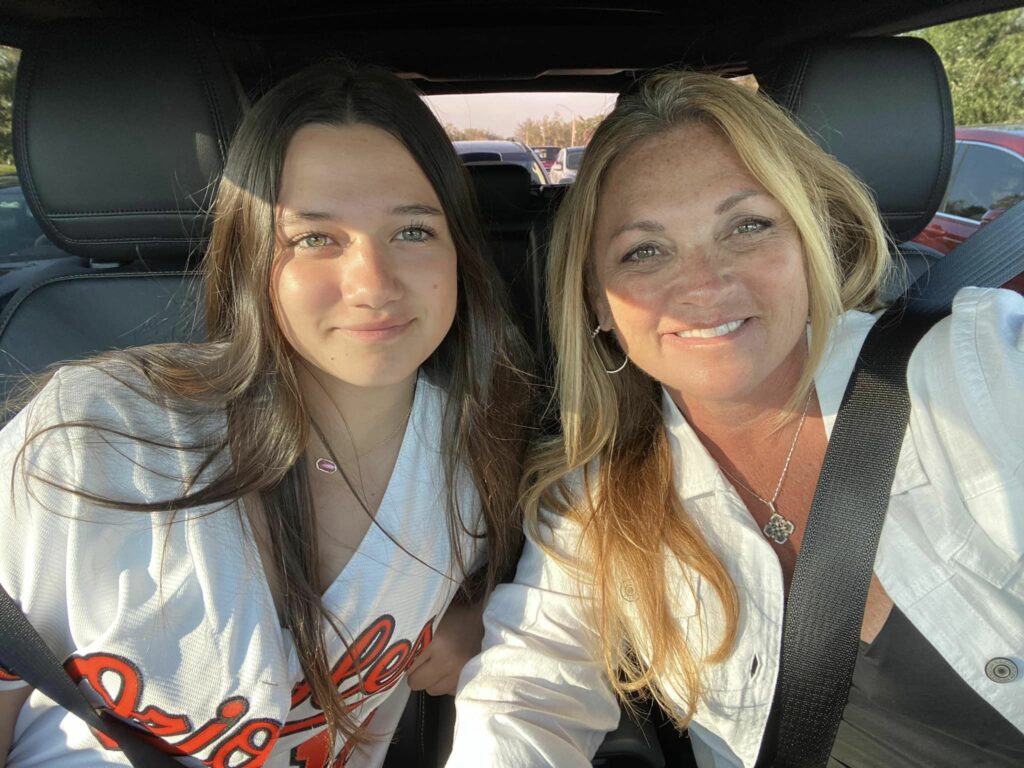 Lisa Hyde was born Lisa Jean Landi Dearth on September 20, 1968, in Long Branch, New Jersey.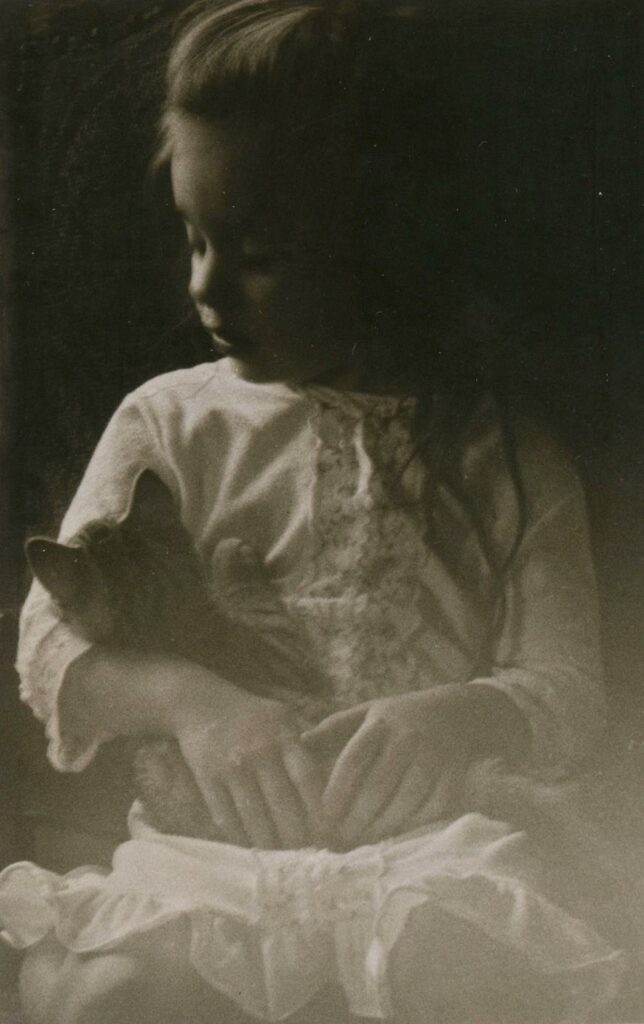 Lisa Hyde is one of three daughters born to Sandra Dearth and James Landi.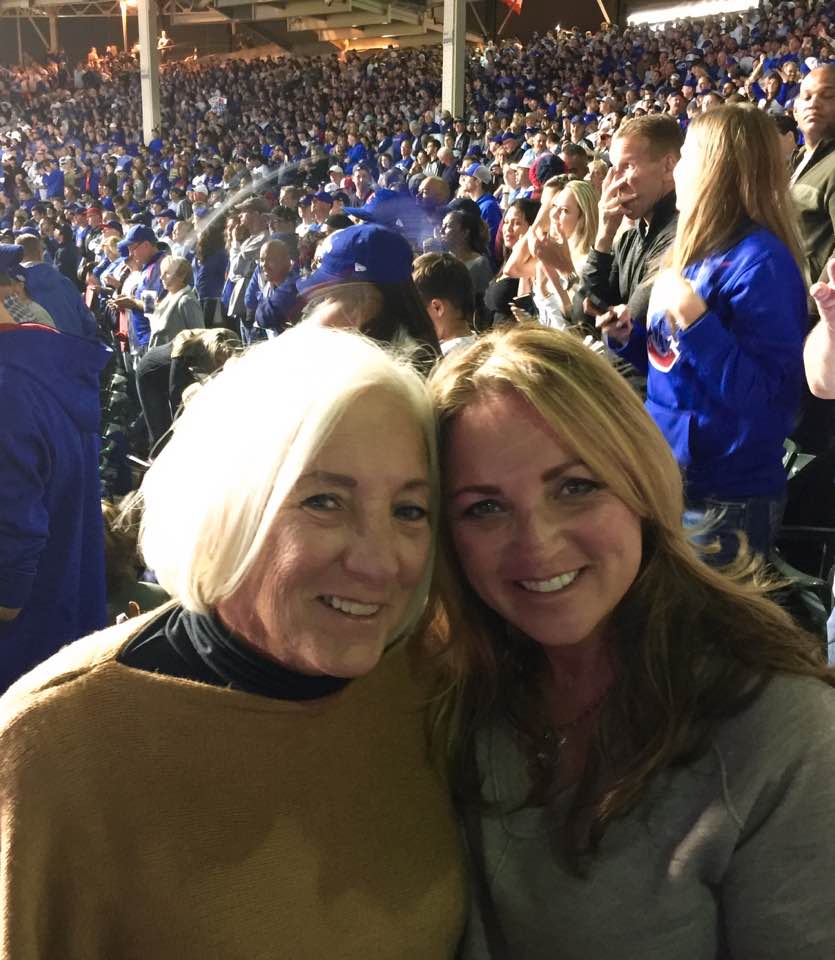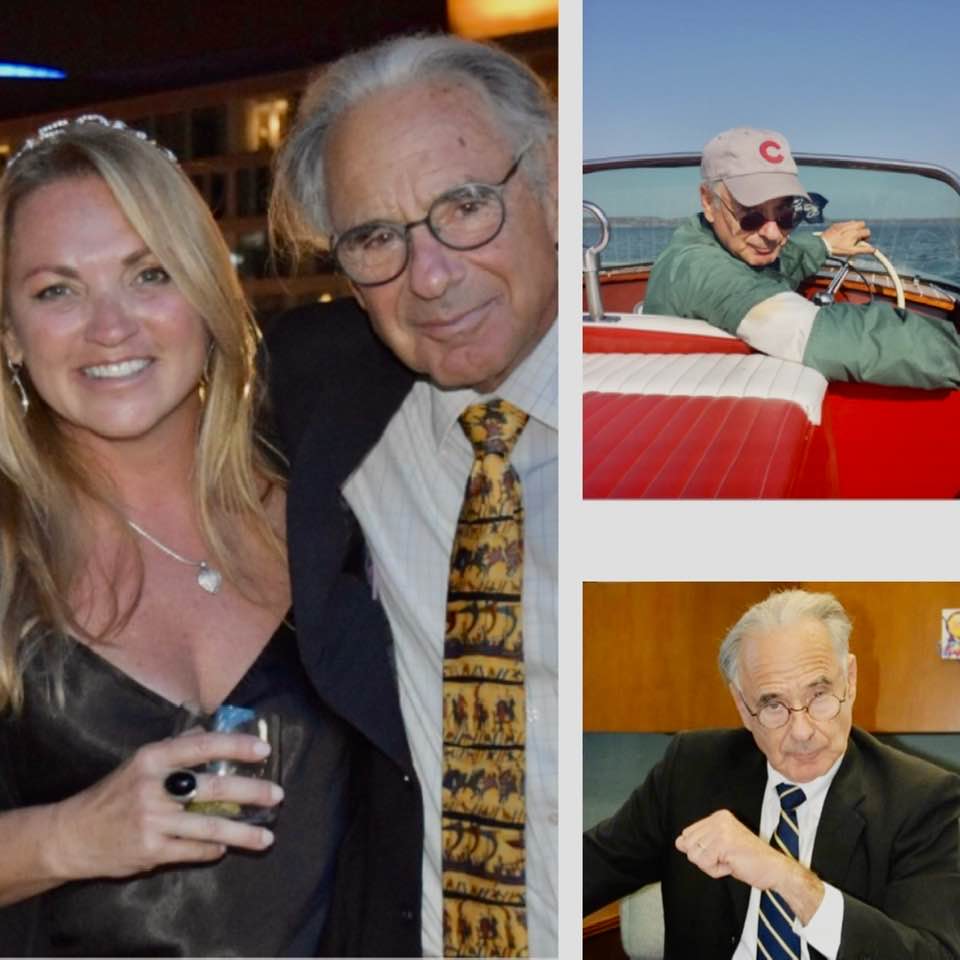 Her father now retired, was the headmaster of The Salisbury School in Maryland and The Community School of Naples and Holy Trinity Episcopal Academy; he holds an advanced graduate specialist certificate from the University of Maryland in strategic planning and public administration and a master's degree in educational administration and supervision from Montclair State University in New Jersey.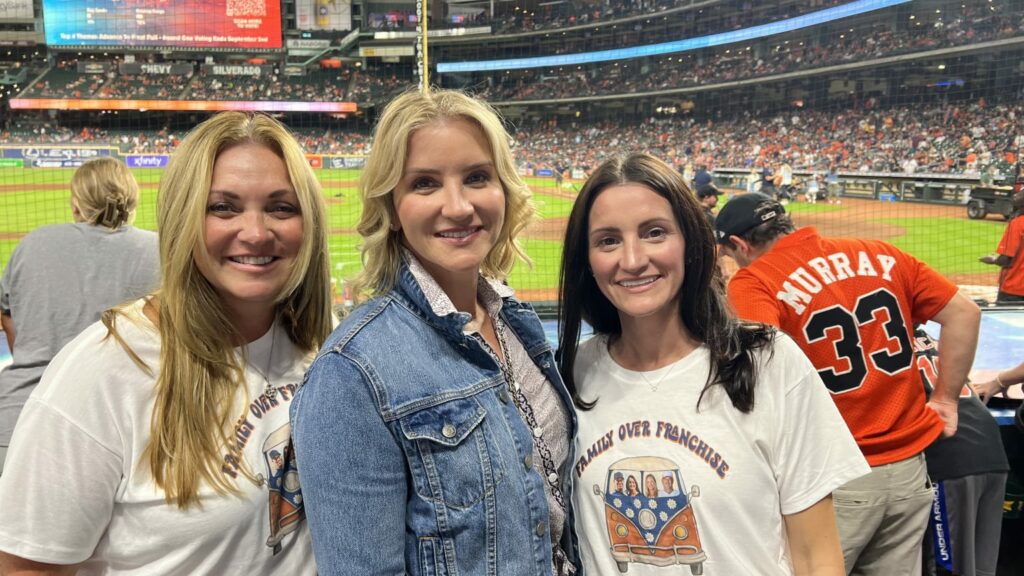 Lisa Hyde has two beautiful sisters, Lauren Dearth Zitter and Pamela Dearth Espada, married to Puerto Rican MLB coach Joe Espada, current bench coach for the Houston Astros. Joe and Brandon Hyde worked together when they coached for the Florida Marlins in 2011. According to an article by MLB.com, Joe met his wife at Brandon's house.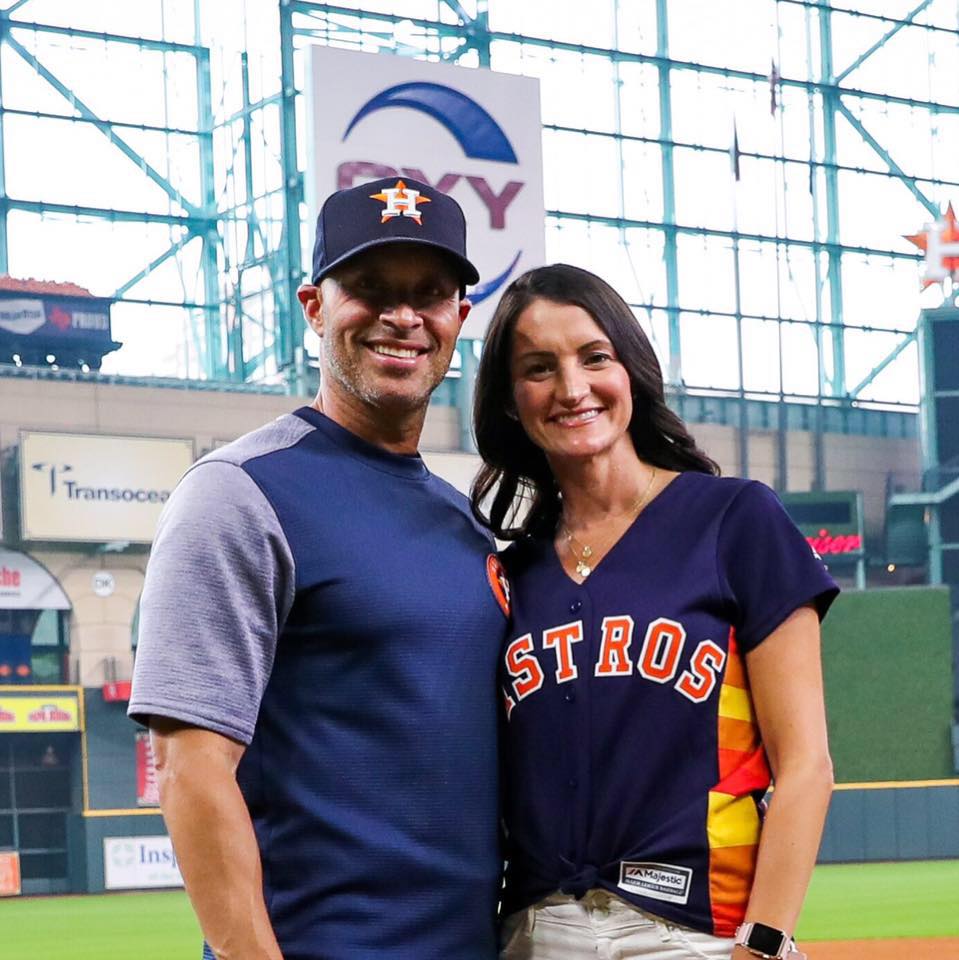 "He had a guest house at his property, and I used to stay at one of his guest houses and Pam used to drive down on the weekends from the University of Florida," Joe Espada said. "Like over the weekend, she used to come down and visit her dad and her sister and that's how she caught my eye."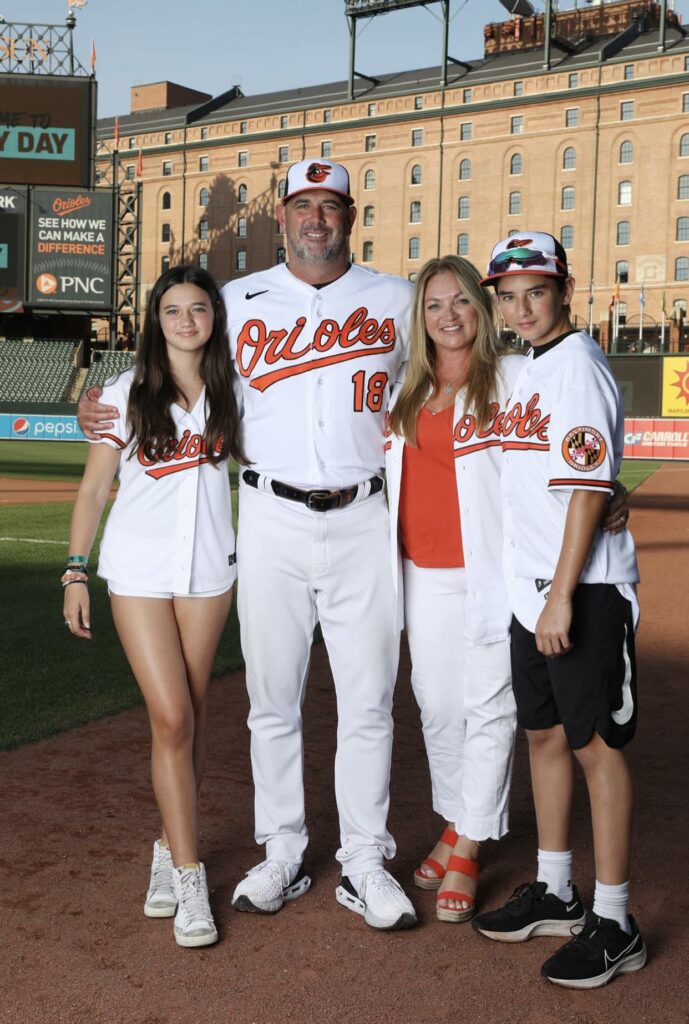 Lisa and Brandon Hyde have two children together, son Colton born in 2008, and daughter Addison born in 2010.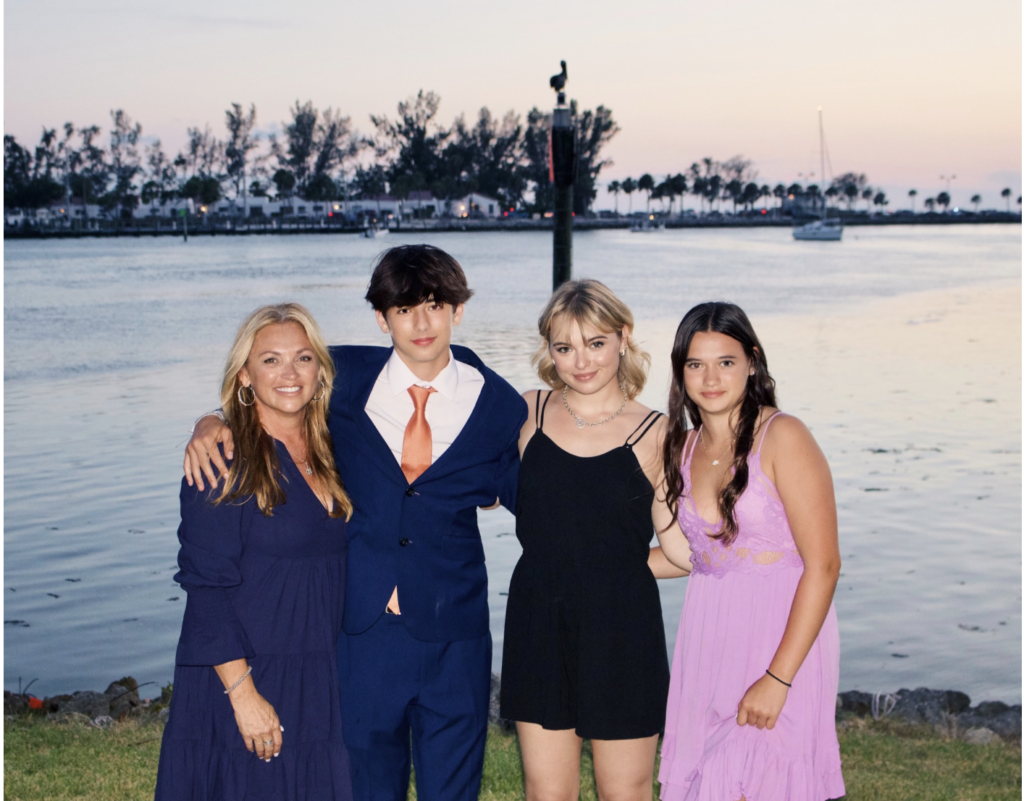 Colton Hyde a pitcher, plays for the Sarasota Vipers he expects to graduate from Cardinal Mooney High School in 2027. Addison Hyde is a promising high school volleyball player at Venetian Bay Volleyball.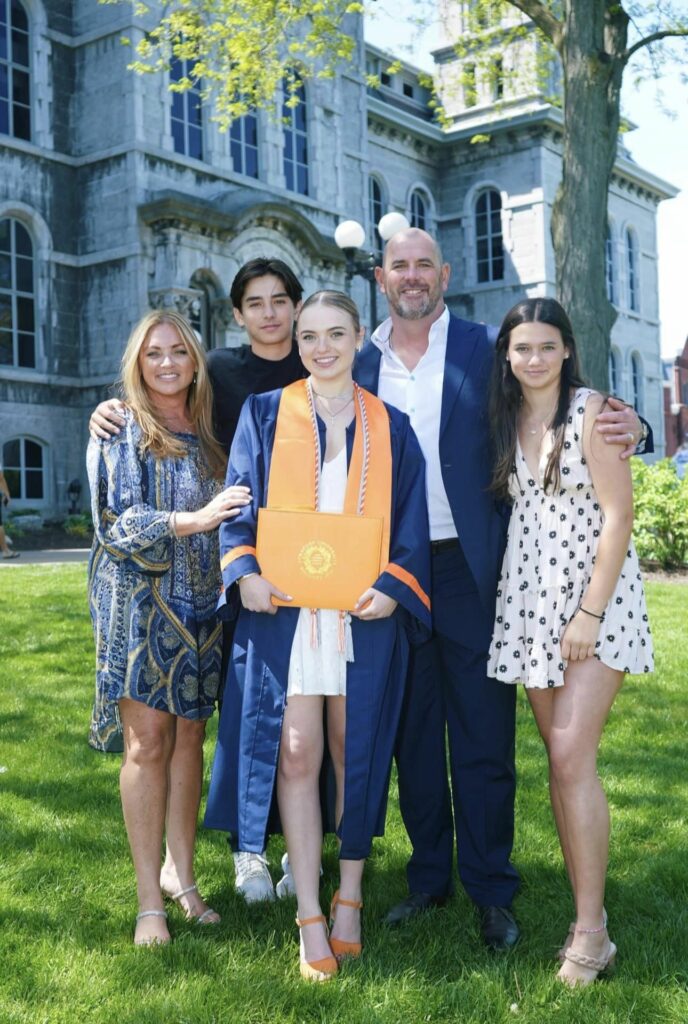 In addition to Colton and Addison, Lisa Hyde is mom to Aria DiLeo, born in 2001, from her first marriage to Philip DiLeo.
Aria DiLeo, graduated from Kent School and Syracuse University in 2023, with a BA in psychology and a B.S in biotechnology.