Brian Robinson Jr.'s mother is Mrs. Kimberly Little. Robinson Jr., as you all know, is the outstanding runningback currently playing for the Alabama Crimson Tide at the University of Alabama. Brian, who has been playing at Alabama since 2017, has won the CFP Champ[ionship twice, in 2017, with Tua Tagovailoa as QB and then in 2020 with Mac Jones.
Brian Robinson Jr. Father
Obviously, Brian Robinson was named after his dad; sadly, we couldn't find anything about him. Robinson Jr. has just one photo of his father on social media.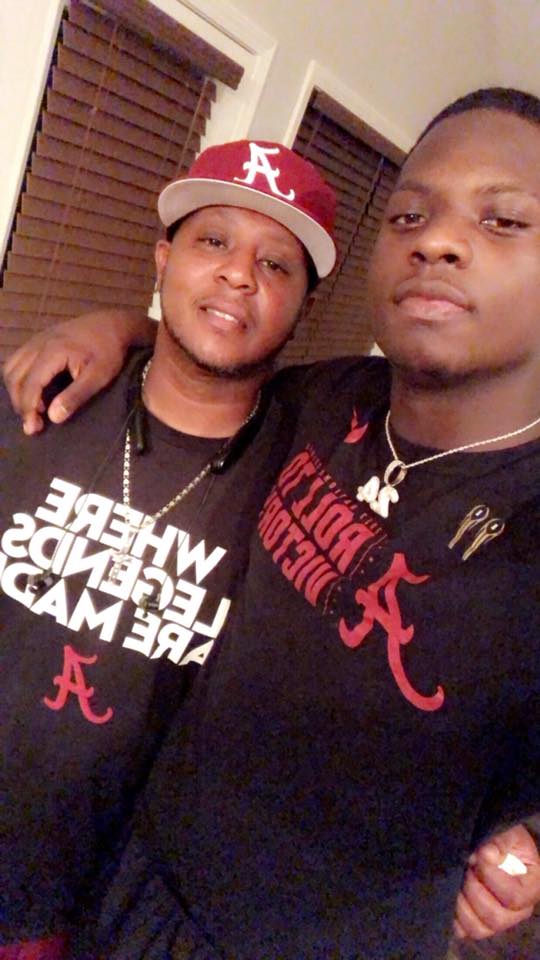 Brian Robinson Jr. Mother
Brian Robinson Jr.'s amazing mother, Kimberly Little, has been his rock from day one; she defended him from other parents in high school after they demanded to see his birth certificate because he was too big. Because of that, among other reasons, her family and friends jokingly called her Madea (Tyler Perry's films).
Madea or not, Kimberly helped him work harder when he didn't get the starting position. She supported him when he considered leaving Alabama.
"He always had to make his own way," she recalled. "And, honey, he stayed hurt more than anything. But you wouldn't know because he would always go out there and want to play. He stuck with the decision he made," she said, "but he thought about it several times."
Kimberly Little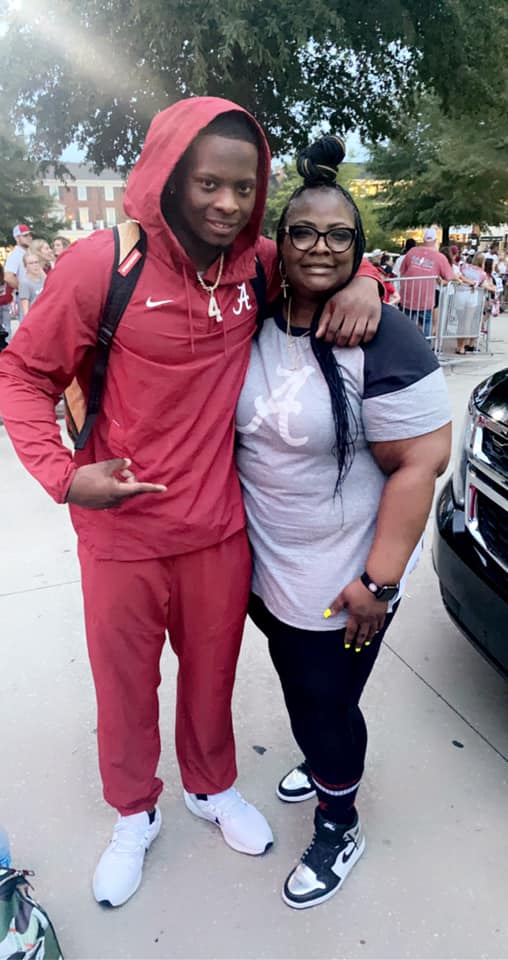 47-year-old Kimberly Little was born Kimberly Ornetta Little on January 1, 1975. She graduated from Central High School and Shelton State Community College. Kimberly Little worked for over two decades with patients at Bryce Hospital before working at the State of Alabama.
Brian Robinson Jr. High School
Brian Robinson Jr. attended Hillcrest high school in Tuscaloosa, Alabama. He rushed 990 yards on 161 attempts with 18 rushing touchdowns his senior year, was rated as a unanimous four-star recruit, ranked No. 82 player nationally in the state of Alabama by Rivals.
In addition to Alabama, Robinson Jr. received scholarship offers from Ole Miss, Auburn, and Georgia.
Brian Robinson Jr. College Stats
In 2017, his freshman year, Brian Robinson Jr. rushed for 165 yards and two touchdowns on 24 carries in 11 games.
In 2018, Robinson Jr. rushed for 272 yards and two touchdowns on  63 carries in 15 games.
2019,  he rushed for 441 yards, five touchdowns on 96 carries in 13 games.
2020, Bruan rushed for 483 yards, six touchdowns on 91 carries on 13 games.
2021, he rushed for 1071 yards, 14 touchdowns on 223 carries on 12 games. He earned First-team All-SEC, second-team All-SEC recognition by the Associated Press, was named Cotton Bowl Classic MVP, and was selected one of the Reese's Senior Bowl All-Americans.
Brian Robinson Jr. NFL Draft
6'1 Brian Robinson Jr. is described as an aggressive finisher who knows how to use his frame to his advantage, has exceptional stability, great footwork, likely drafted late in the second-day pick.
"Robinson's physicality is one of the defining characteristics of his game, but the Alabama RB still has more in his athletic toolbox. He has enough long-track explosiveness to press the edges and get outside. When he has space, he can elongate his strides and reach impressive speeds." According to Ian Cummings from ProFootballNetwork.
Brian Robinson Jr. NIL Endorsements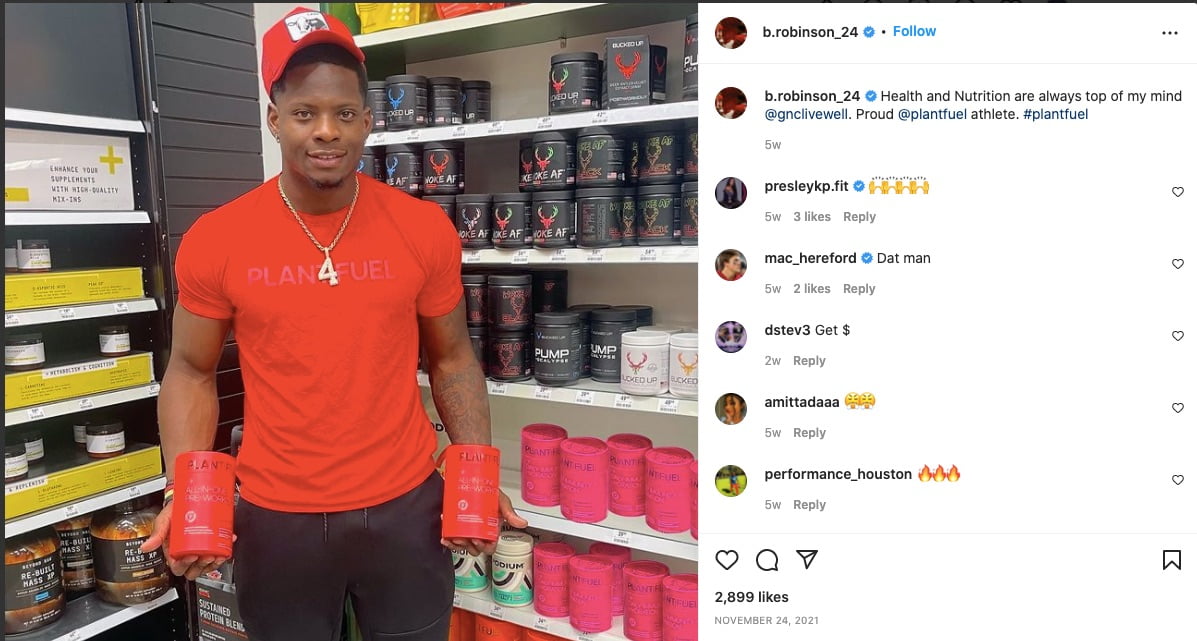 Brian Robinson Jr. is among the athletes that have a deal with Plant Fuel
Brian Robinson Jr. Girlfriend
Brian Robinson Jr. is apparently single unless this talented running back is pretty good at keeping his girl out of the public eye.