Sophie Scott
Check out picture-perfect Sophie Scott;  the drop-dead gorgeous girlfriend of college football player Mac Jones, a quarterback for the New England Patriots and former QB for the Alabama Crimson Tide at the University of Alabama, where he played with DeVonta Smith and Najee Harris.
Mac served as a backup for Tua Tagovailoa, who suffered a dislocated hip early in November 2019, leaving Jones as the starting QB for Alabama. He became the Crimson Tide official starting quarterback following Tua Tagolvailoa's NFL draft selection by the Miami Dolphins. Let's see what else is there about Mac, his parents, siblings, high school and college stats, and certainly Mac Jones' GF Sophie Scott
Mac Jones
6'3 Mac was born Michael McCorkle Jones on September 5, 1998, in Jacksonville, Florida. He is one of three children born to Holly and Gordon Jones, has two siblings, older brother Will and younger sister Sarah.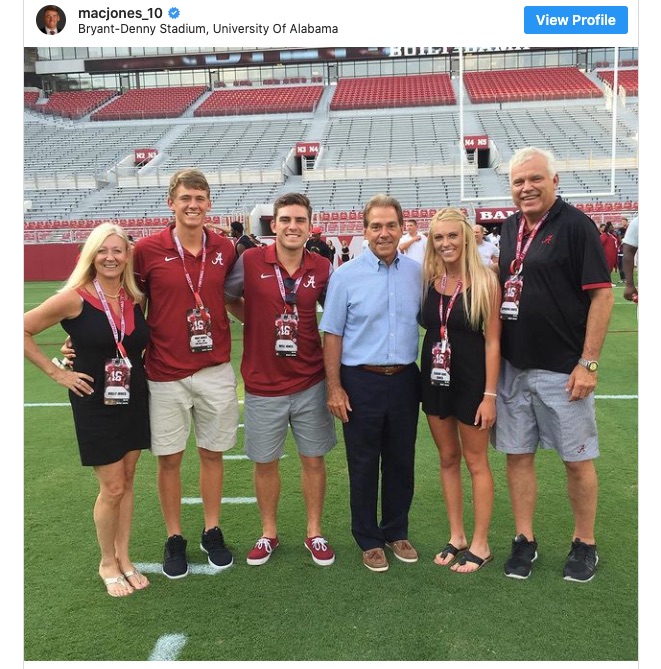 Mac Jones' Parents
Mac Jones Mother Holly Jones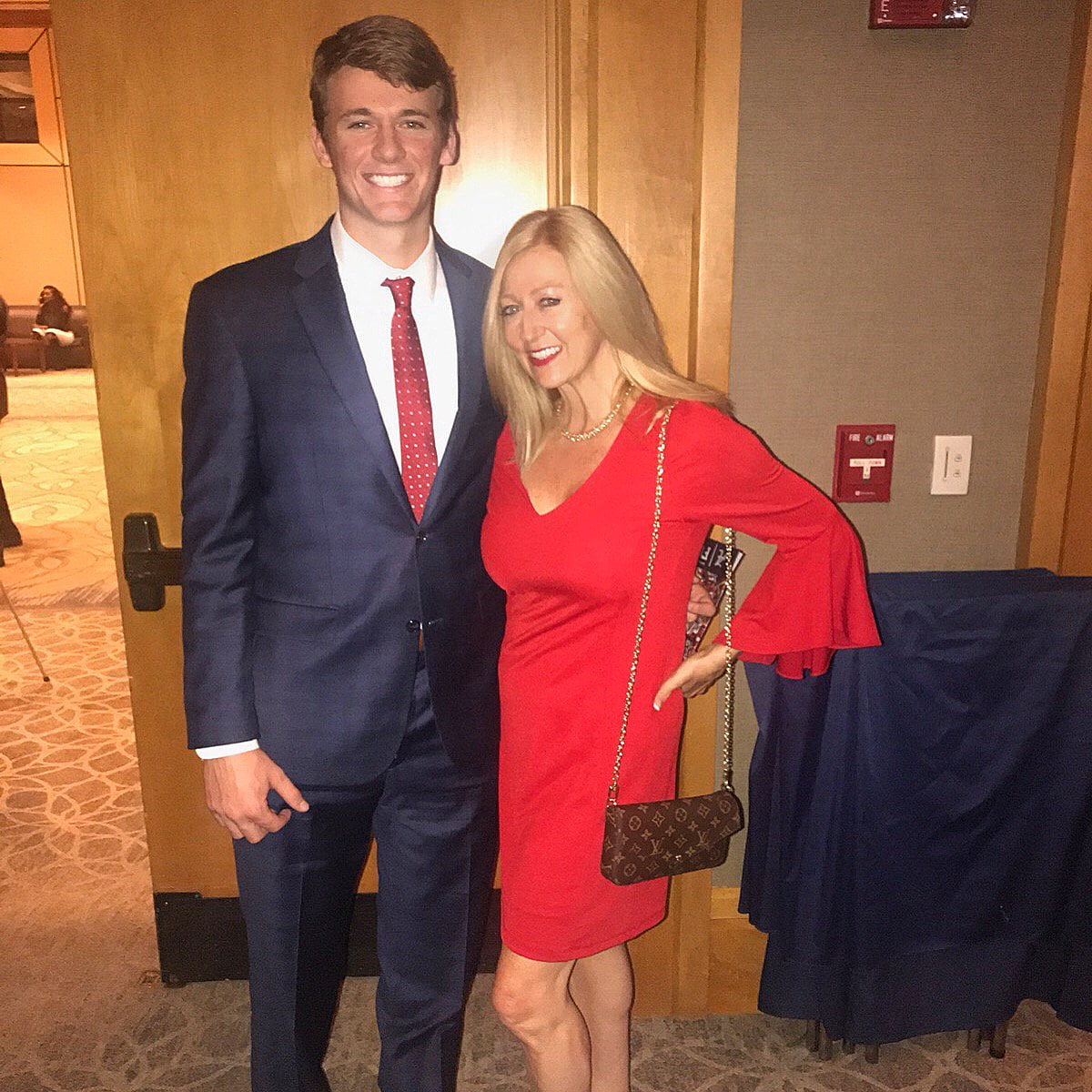 Mac's mom was born Holly McCorkle Gillespie on February 25, 1966. She graduated from Mercer College with a Law degree; while at Mercer HollyJones also was a member of the tennis team and government vice president.
For Holly her son is not just the college football star everybody sees him as, he is her sweet son, who does things nobody else thinks he would, like knowing when to tag along when she needed company and everybody seemed too busy to go with her to an appointment.
"I'll go with you," a young Mac said.

"And so he'd sit next to me and they put them in a chair in the pedicure place," Holly said. "He wouldn't get a pedicure. He'd just sit there and watch football on his phone. But he would have done something like that for me because he knew I wanted somebody to go with me."
She admires her son's discipline on and off the field.
"He just fully committed to dedicating his life 100 percent on his chance," Holly said. "With that change came the disappearance of any frustration, because he turned the frustration into a drive. … Once he had the ability to be a starter, he drove it all into his passion."
Mac Jones Father Gordon Jones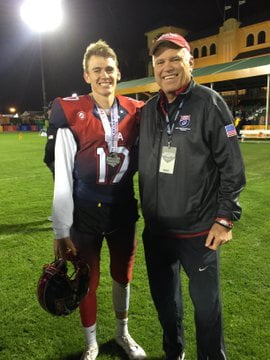 Mac's dad Gordon Prichett Jones born on October 13, 1955, is a former tennis player for four years at Florida State University and subsequently at Flagler College.
He graduated in 1977 from Flagler, that year he was Most Valuable Player on the 1977 NAIA National Championship team and a first-team All-American. Mr. Jones was inducted into the Flagler Athletes Hall of Fame in 2004.
Professionally Gordon Jones played and defeated Joakim Noah's dad Yannick Noah in Soth Africa.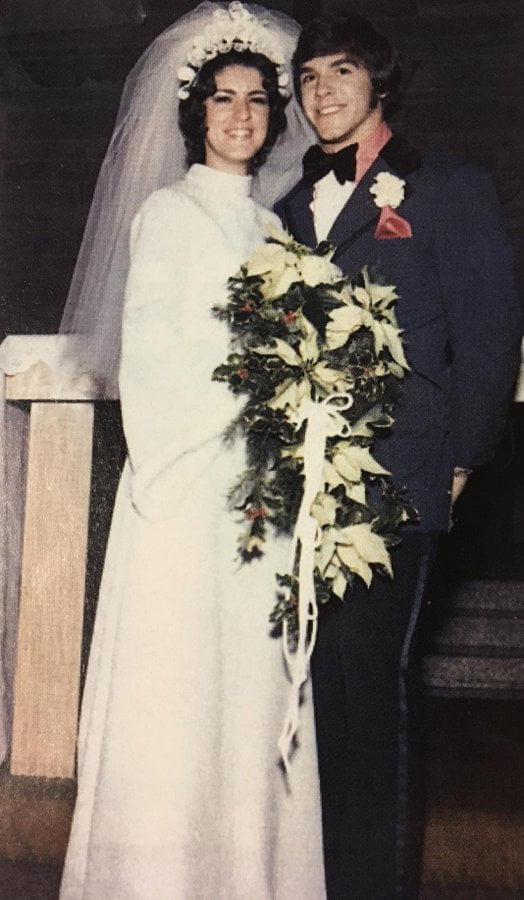 He along with his wife Holly are attorneys at Jones & McCorkie Lawfirm in Jacksonville, Florida.
Mac Jones Siblings
Sarah Jane Jones

Mac's beautiful and talented sister Sarah Jane Jones, is a former college tennis player who graduated in 2014, from  The Bolles School in Jacksonville, Florida; Ms. Jones subsequently graduated in 2018, with an international business major and a minor in Chinese from the University of Charleston.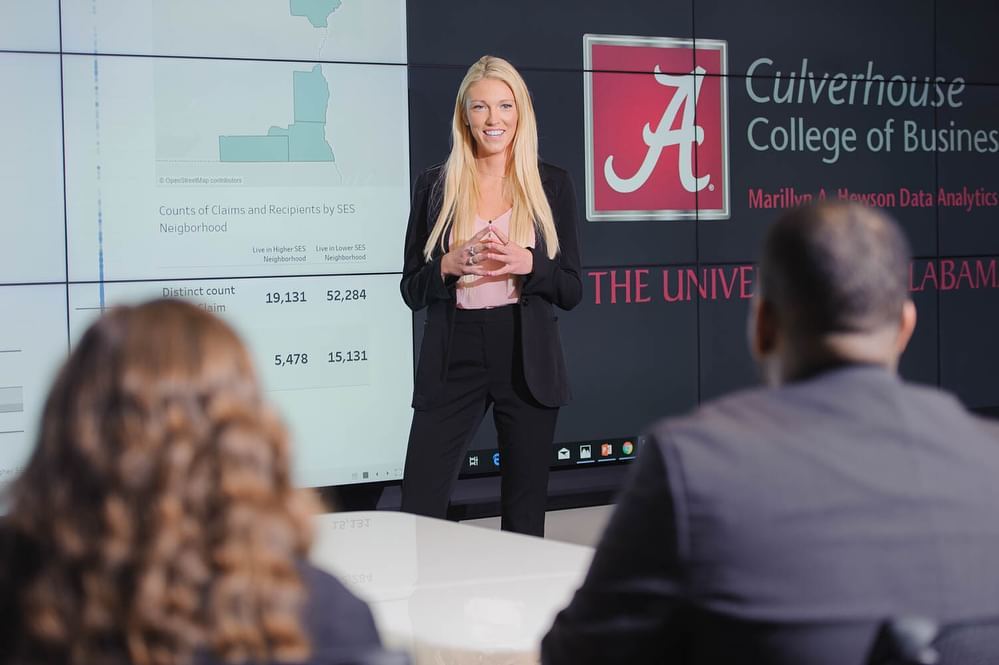 In 2020, received her Master of business administration from the University of Alabama. Sarah is a graduate assistant, associate  Vice-President of the Student Life Office at Alabama. Before that, she was vice-president of social engagement on campus and a summer intern for the Butterfield Group in Hamilton, Bermuda.
Will Jones
Mac's older brother Will Jones is dating Margaret AnnRegnery. He was born on June 18, 1994, to Gordon Jones and Katherine Upchurch. Will graduated from St. Joseph Academy and played soccer at Mercer University before transferring to St. George's University.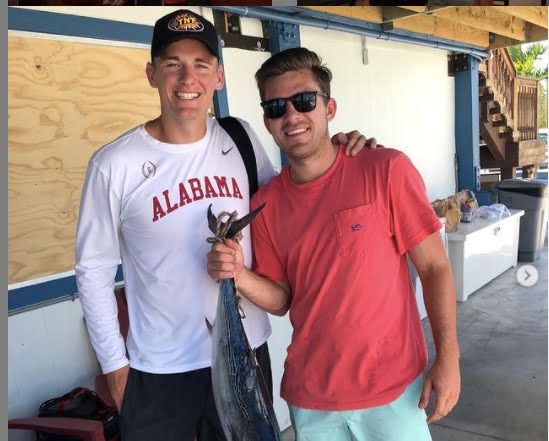 Mac Jones High School Stats
Coached by  Corky Rogers, Mac Jones led his team to the Florida  4A State Championship game his senior year at The Bolles School.
During his junior year of high school, Mac threw for 2,150 yards and 26 touchdowns as a junior and 2,150 yards and threw for  1,532 yards and 29 touchdowns his senior year.
He received scholarship offers from Texas A&M, Baylor University, Oklahoma State, Alabama, and Kentucky.
College Stats
Mac initially committed to play at the University of Kentucky; changed his decision after head coach Nick Saban approached him with the scholarship offer, redshirted his freshman year but continued to impress.
He played in 6 games with the Alabama Crimson Tide his sophomore year, he threw 123 years and one touchdown.
Jones started in 4 of 11 games with Alabama; threw for 1,503 yards and 14 touchdowns. So far he has thrown for 4.0436 yards, 27 touchdowns in 12 games during the 2020 season.
On April 7, 2021, Mac Jones announced he would enter the draft, hence forgoing his last year of college.
Related Story: Brian Robinson Jr. Mother Kimberly Little
Mac Jones Heisman Trophy
Mac along with DeVonta Smith, Trevor Lawrence, and Kyle Trask was a finalist for the 2020 Heisman Trophy, his teammate wide receiver DeVonta Smith was the winner, both of them hug after his name was announced as the winner, and Smith first and foremost thank God, then his family, mentors, coaches, thanked his teammates.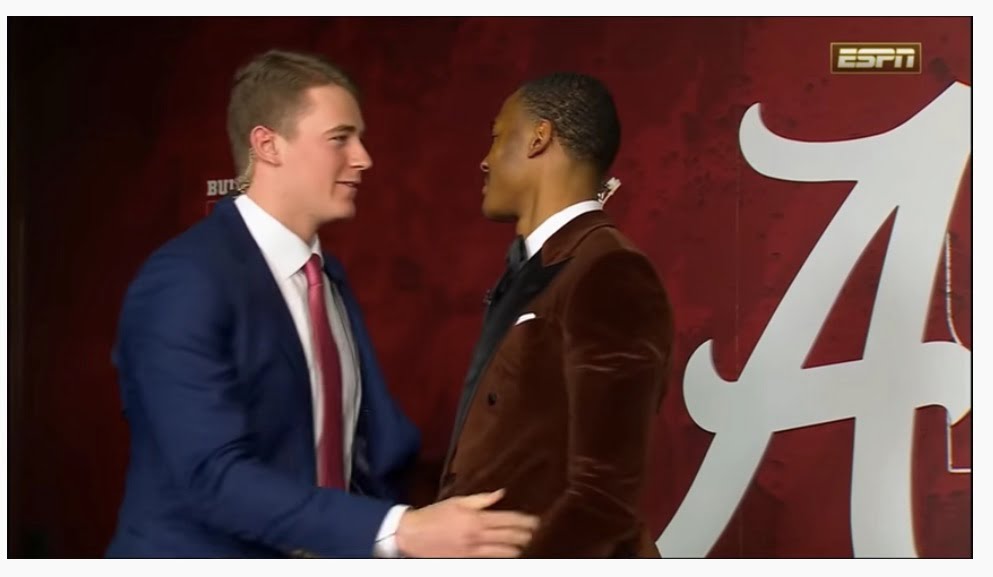 "I thank my teammates," Smith said after being announced as the winner. "With team, success comes individual success so without you all, I wouldn't be where I am today, winning this award.
Mac Jones NFL
The New England Patriots selected Mac Jones in the first round (15th overall).
Signed his contract with the Patriots in July.
Jones was named starting QB after the Patriots released Cam Newton on August 31, 2021.
He made his NFL debut on September 12, 2021, against the Miami Dolphins, recorded his first career touchdown that night.
Mac Jones Contract & Salary
On July 6, 2021, Mac Jones signed a four-year contract, is worth $15.6 million, the deal included an $8,695,528 signing bonus and an annual salary of $3,896,588.
Mac Jones Net Worth
According to Mediareferee and Essentially Sports, Mac Jones has a net worth estimated at $10 million.
Who is Mac Jones Longtime Girlfriend?
Sophie Scott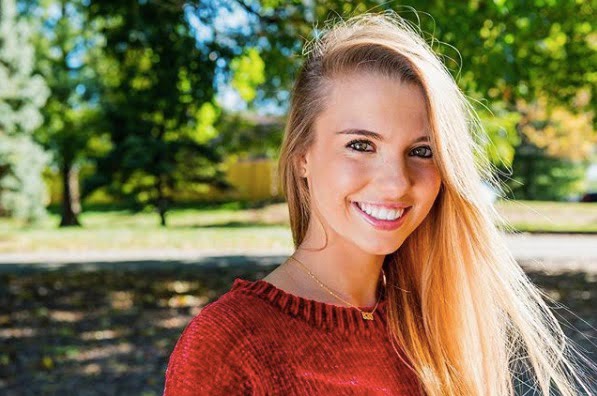 Firstly, let us tell you that, pretty Sophie Scott was born on September 1st, 1999 in St. Louis, Missouri.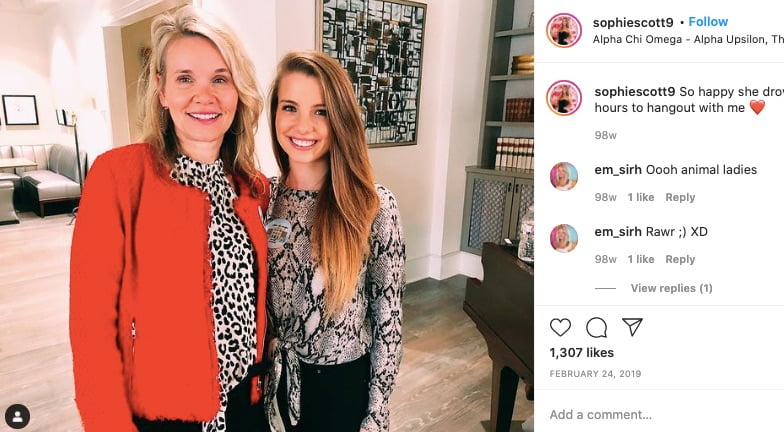 Her mom, who graduated in 1987, from Belleville High School, later attended Mizzou, and currently works as a kindergarten teacher for the Lindbergh School District.
Shane, her father is the founder and CEO of EliteX 360 and Concierge Testing Solutions, which he started in Dallas, Texas in April 2020. Before that, Mr. Scott was dorsaVi's president and distributor in North America. He previously worked for DSTPharmacy Solutions, formerly known as Argus Health.
Shane Scott was the director of sales for Pharmaceutical and Medical Device Commercial Experience from January 2002 to February 2005. Before that, was President and entrepreneur for the Lumber Company Baseball and a sales rep; key accountant rep for Information Technology & Software Sales Professional Experience, in Tulsa, Kansas, and St. Louis. Sophie Scott's father graduated with a bachelor's degree in marketing from Oklahoma State University in 1987.
He started his company after Sophie a Division I soccer prospect suffered two ACL injuries; crushing her dreams to play in college. Sophie's pretty sisters are  Sydney, Sammy (her triplets), and the youngest is Stella, 18, who played field hockey at Kirkwood High School.

The photo below, with Sophie, her momma sitting in the middle, her younger sister sitting on the left, Sophie on the right, and standing behind them her triplets, Syd and Sammie. You should know that her sister Sydney is a receptionist secretary at the University of Missouri Football; Sammie Scott lives in Denver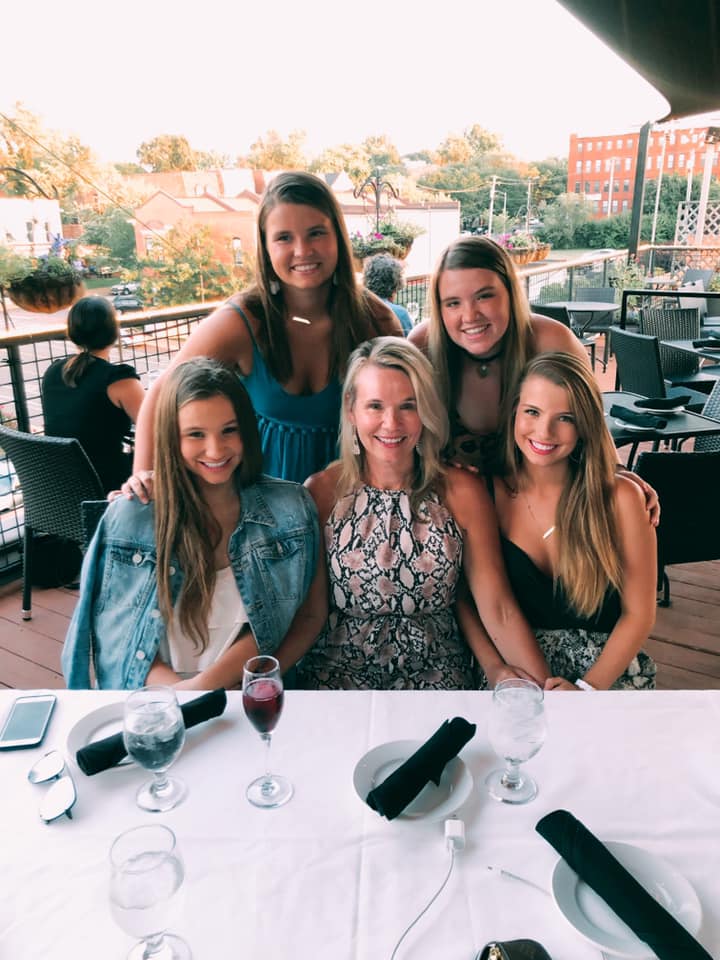 Sophie Scott Kirkwood High School
Moreover, Ms. Scott graduated from Kirkwood High School in 2018. In addition to playing in the soccer team, Sophie was a member of COF, Circle of Friends, the club at Kirkwood and sponsored by social studies teacher Maddie Raimondo, after she received a request from a parent of a disabled kid who hoped his kid could get a space in the club.
"COF gives students an opportunity to meet new people and build impactful friendships," Sophie Scott, junior board member, said. "It also encourages participation in school sponsored events like sports and dances."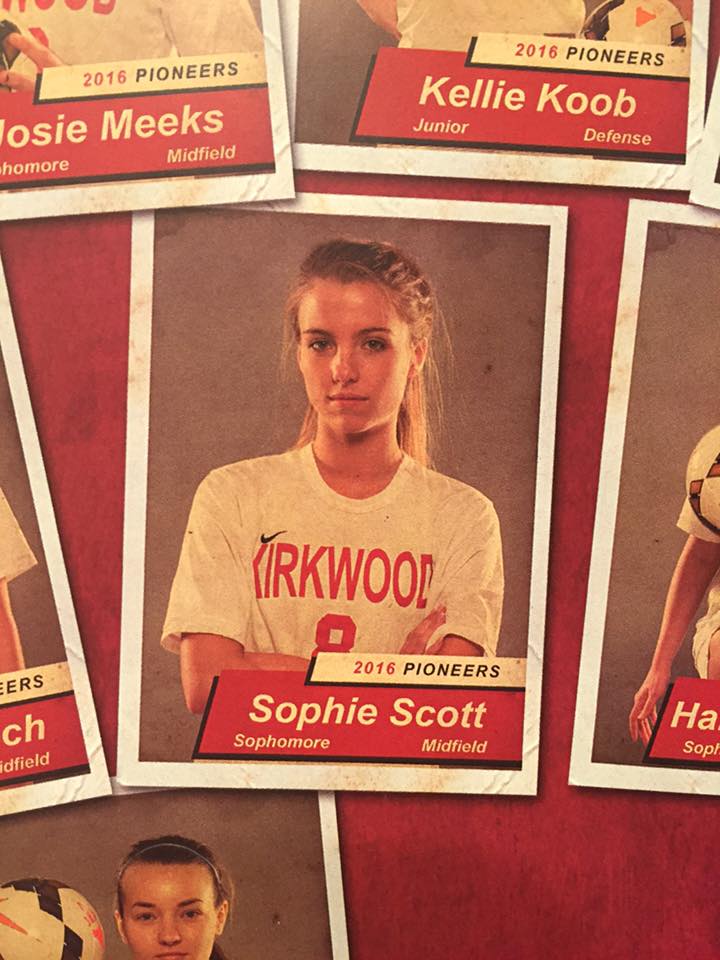 Sophie Scott University of Alabama
Furthermore, Sophie is nowadays, studying Kinesiology and Execersice Science at the University of Alabama; in addition to that, Sophie works at the University Orthopedic Clinic.
Before that, she was a marketing intern for Agency 801 Pioneer School of Business in Kirkwood, Missouri, and a sports medicine intern at the University of Alabama Football. Sophie graduated from Alabama in December 2020.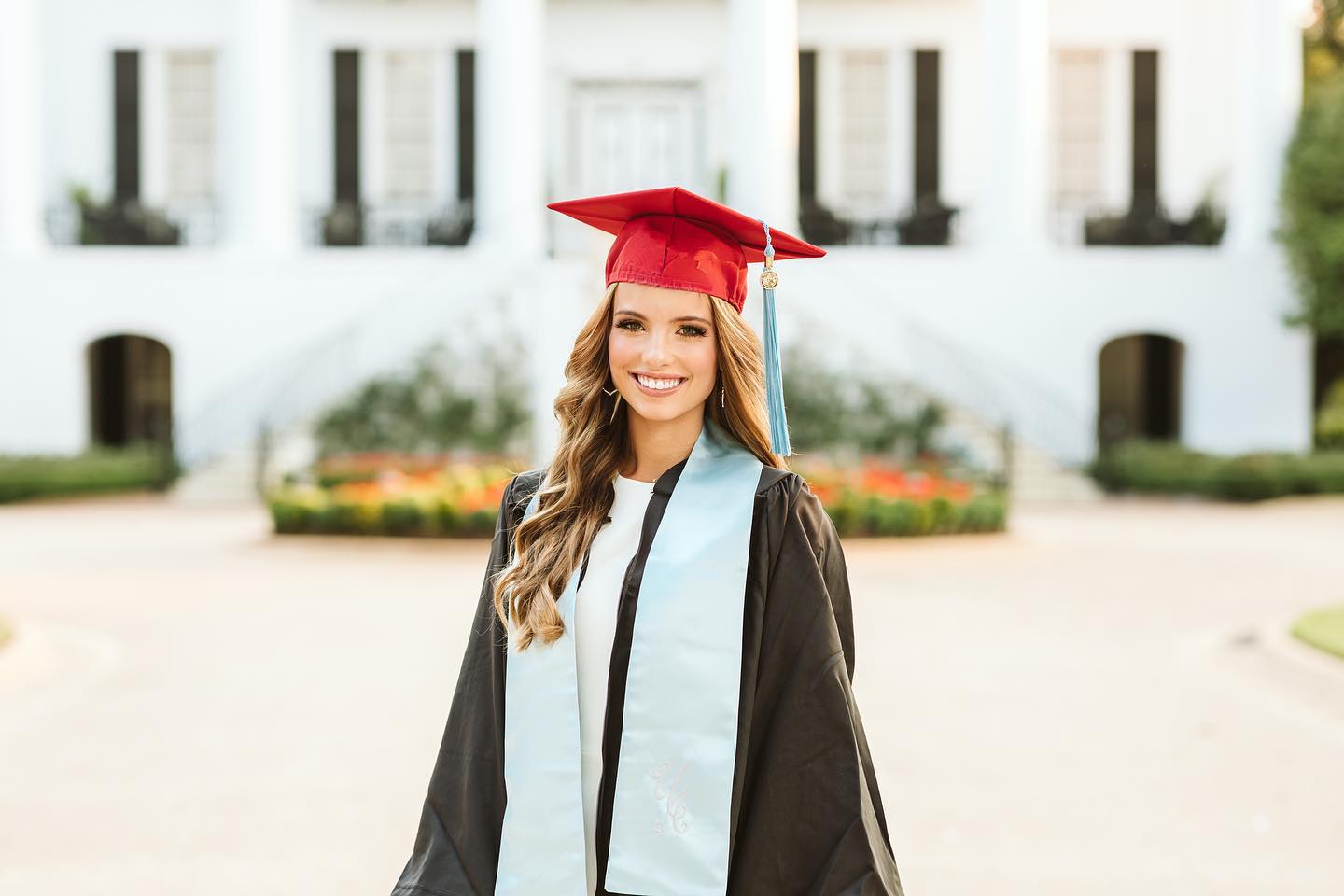 When did Mac Jones start dating Sophie Scott?
Sophie and Mac met at the University of Alabama, how exactly is unknown, but is not rare that they met thru mutual friends. Her first photo with Mac on Instagram was on October 21, 2019, with the caption 3rd Saturday in October with a little heart on it. And another one on September 18, 2020, with the caption "One year With You"
However, Jones stated that he started dating on December 11, 2019.  Oh well, these two cuties have been together since the last months of 2019, they look awesome together, and hopefully, their relationship will continue to grow after Mac enters the NFL draft and get himself a juicy contract so they can plan a future together.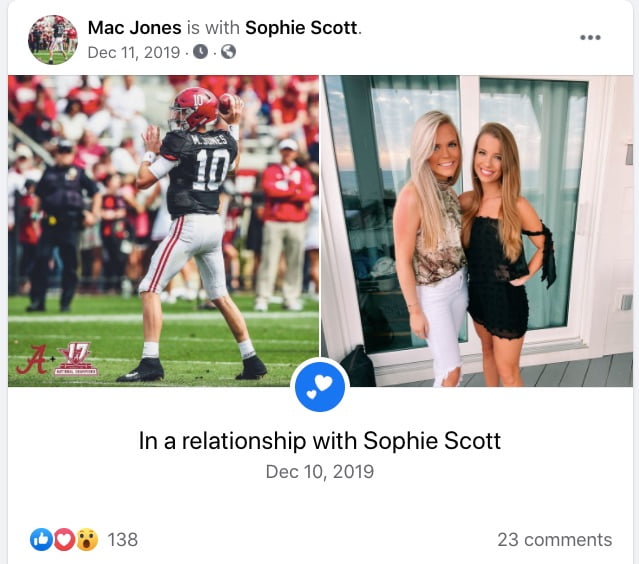 Find Mac on Instagram and certainly if you want to see Mac Jones GF Sophie Scott's Instagram as well.