This lovely and beautiful lady is Tereon Anderson, proud mother of Will Anderson Jr., the 6'4 outside linebacker with the Alabama Crimson Tide at the University of Alabama under coach Nick Saban.
While Tereon Anderson is Will's momma, his beloved late paternal grandmother Betty Taylor still is commonly referred to as Will's mom. Mr. Taylor was her grandson's biggest fan, confidant, fishing partner along with his dad, and the person who put God's love inside his heart.
Will Anderson Jr. Grandmother
Will Anderson Jr.'s grandmother Betty Taylor made sure he stayed grounded, humble, and confident that anything he wanted to accomplish he would as long as he fought hard to get it.
You can be whatever you want to be in life and go as far as you want to go, but you have to be the one to take yourself there.
Will lived with his grandmother Betty for a whole year when he was in the fifth grade; when he was little, they made banana pudding together, he would go with her when she volunteered on Meals on Wheels; later on, Betty, Will, and Will Sr. went fishing.
Betty Taylor regularly watched Will's games; even as she got older and used a walker, she was there for him.
"That's all she used to talk about, 'I want to go see my boy play, I'm going to make this game,'" Will Sr. told BamaInsider. "She made every game she could possibly make. And I think when Will looked up there and saw her sitting in the stands, it just made him feel good."
Sadly on March 5, 2021, Betty Taylor passed away from complications with COVID-19.
"He had a tough time with her passing, and he fought through it," Tereon told BamaInsider. "He prayed a lot, he trained a lot, and he leaned on the family a little more than what I was accustomed to seeing him do. He really tries to handle everything on his own and not bother people too much, but this is the one time he really leaned on family and let people in."
Will and the Crimson Tide will face UGA on January 10, is Betty were alive, she would be one of the loudest fans in the stands.
"She would be hollering, 'Oh look at my baby, or look at my grandson,'" Tereon said. "We've thought about that after each of Will's accomplishments this season, just reminiscing about what her response or reaction would be as he continues on with football."
Betty Taylor was born on  July 10, 1935; she graduated from Carver High School; she raised seven boys, Anthony, Kendall, Zachary, Robert, Marcus, William, and Rodney, on her own after her boys' dad passed away.
Will Anderson Jr. Father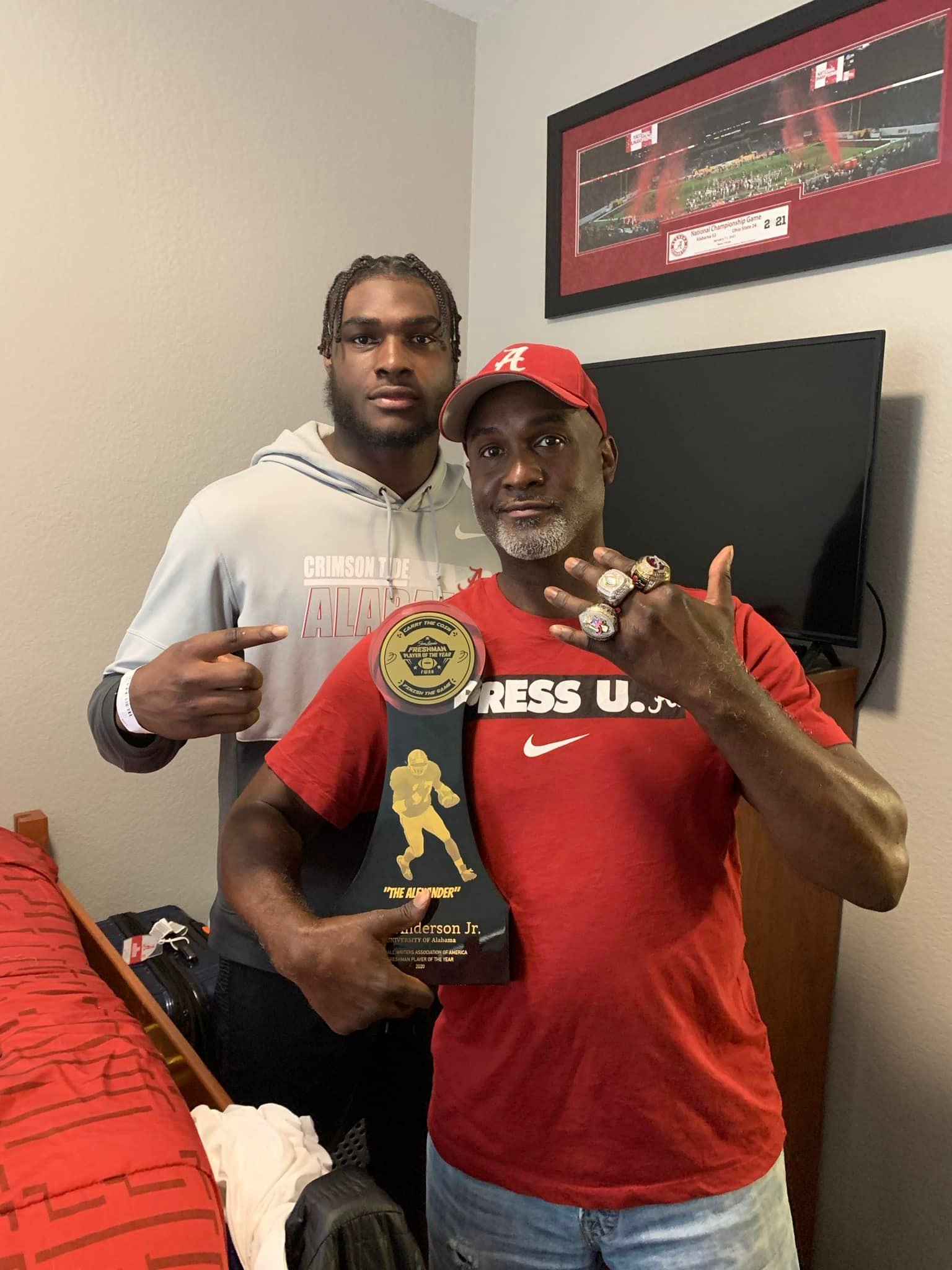 Will's dad William Anderson Sr. as noted, has six brothers; he was born William Glenn Anderson on November 28, 1967. He graduated in 1985 from Woodland High School.
Will Anderson Jr. Mother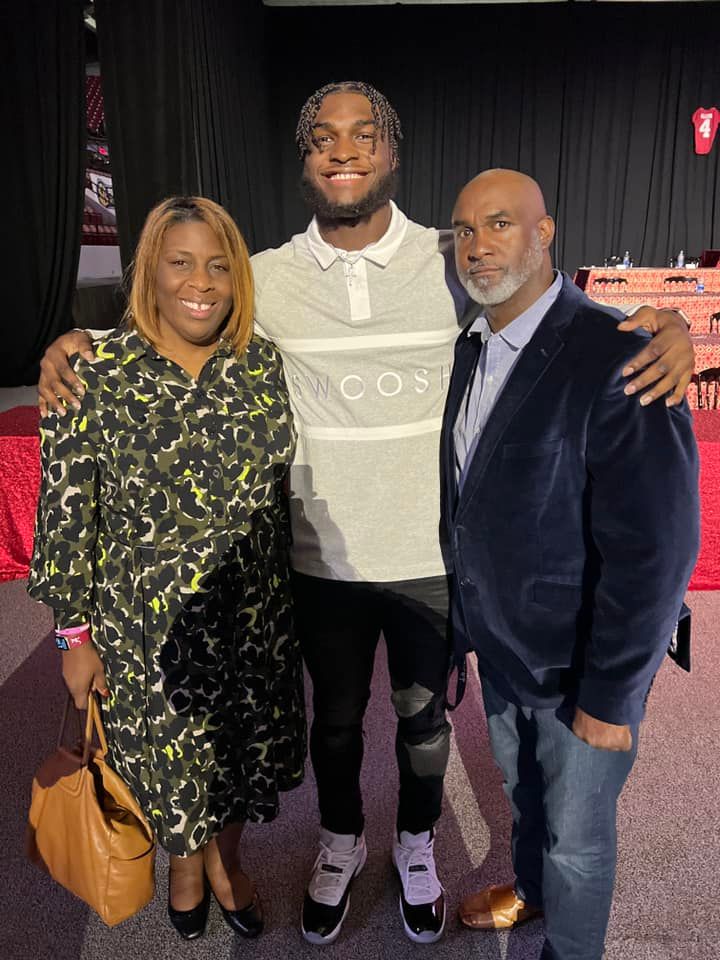 Tereon Anderson
Will Anderson Jr.'s momma is Tereon Anderson, born Tereon Anita Williams on April 4, 1973. Tereon and her husband Will Sr. have six children; daughters Chyna, Shawnta, Endia, Shanice, Teria, and son Will Anderson Jr.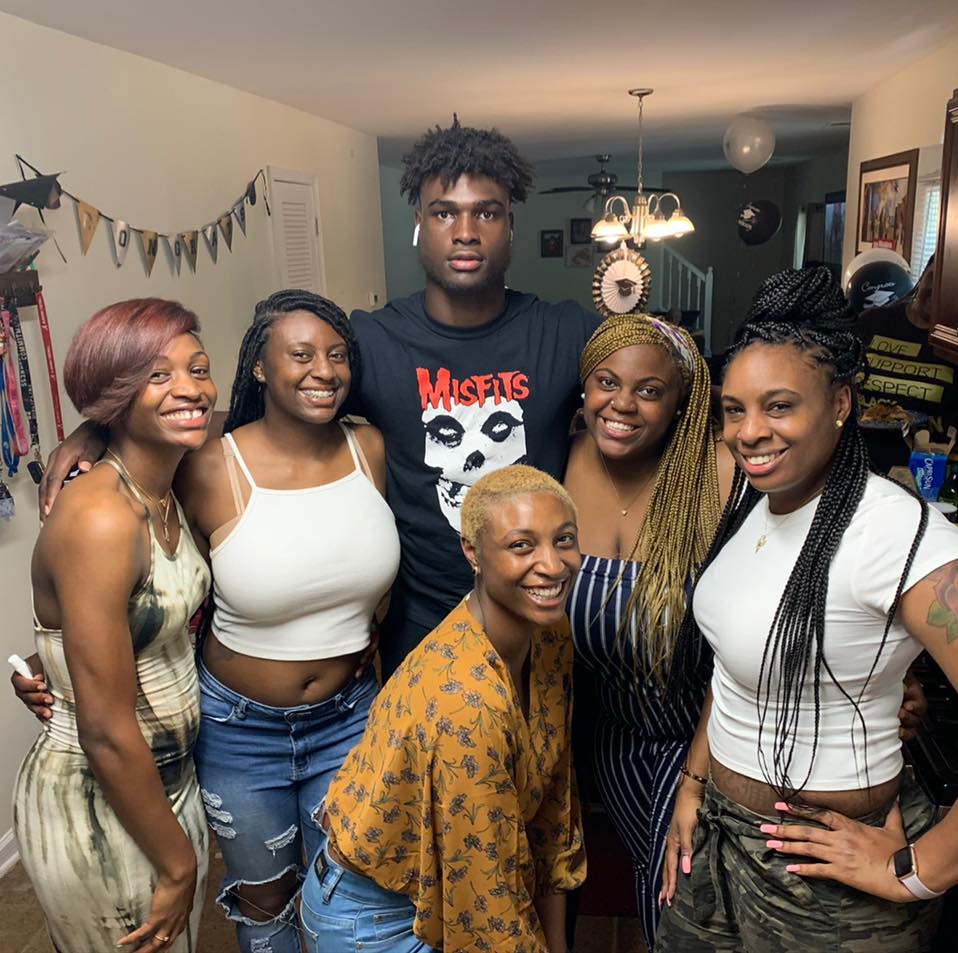 Tereon Anderson graduated in 2018 with a bachelor of arts in general communications from Mercer University; she is a patient financial counselor at the Emory Clinic in Atlanta, Georgia.
Tereon's parents, Shirley and Gary Collins, also tested positive for COVID-19 and were hospitalized; her mom went a few weeks after she was diagnosed. Her dad, who needed a ventilator, remained hospitalized for six more weeks.
Will Anderson Jr. High School
Will Anderson Jr. played high school football at Dutchtown High School in Hampton, Ga., under head coach Clifford Fedd. He was selected Henry Herald's 2018 All-County Defensive Player of the Year his junior year; he also played in the All-American Bowl in San Antonio, Texas, 247Sports rated him a top-10 player in the state of Georgia, he also earned first-team all-state honors from the Atlanta Journal-Constitution in 2019.
Will Anderson Jr. recorded  22 sacks with 15 additional tackles his senior year; in addition to Alabama, he received scholarship offers from LSU, Auburn, and Tennessee.
Will Anderson Jr. College Stats
His freshman year at Alabama, Will Anderson Jr. was named to the SEC All-Freshman Team, selected Shaun Alexander-FWAA Freshman of the Year, received Freshman All-America honors from the FWAA.
He totaled 52 tackles with a forced fumble, a team-high eight quarterback pressure, and blocked a field goal in the CFP Semifinal.
His sophomore year, Anderson Jr. has totaled  92 tackles (53 solo) and 15 sacks. He was named Cotton Bowl MVP; he was voted Unanimous All-American, selected SEC Defensive Player of the Year, and recipient of the 2021 Bronko Nagurski Trophy.
Will Anderson Girlfriend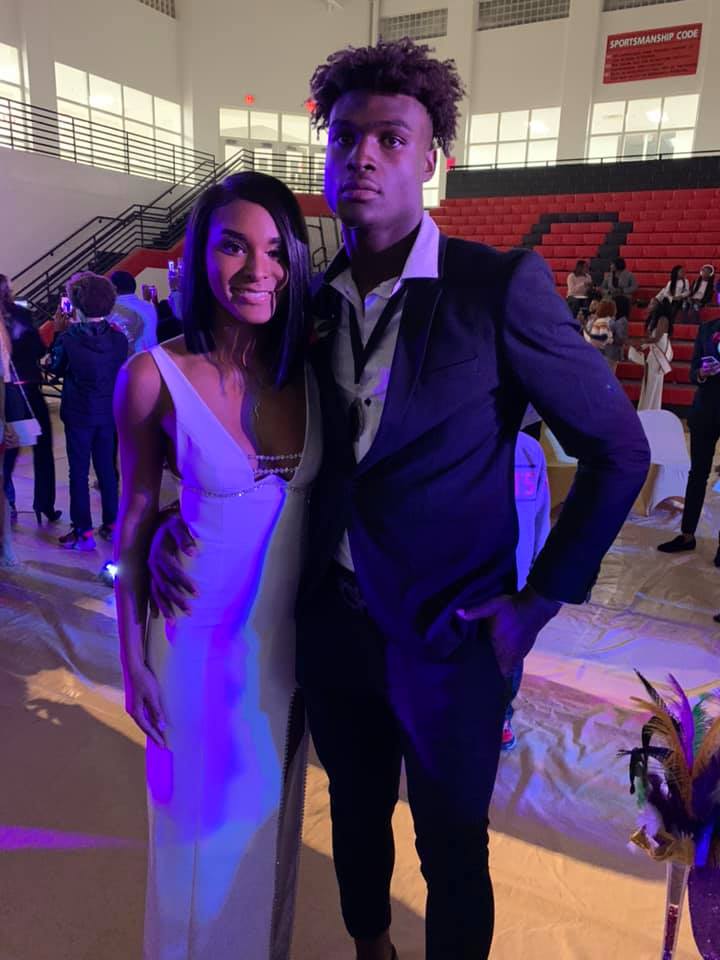 Standing at 6'4, weighing 235lb, and looking more handsome each day, Will Anderson Jr. is the boyfriend any girl would dream of, but it seems like Will is currently single. It seems that back in 2019, he might have been dating the stunning gal in these photos with him.