Meet Bridget Chapman
Bridget Chapman is the ex-wife of Rex Everett Chapman, better known as Rex Chapman –the former Kentucky basketball star. Reports say her 47-year-old husband pleaded guilty to four charges in a theft case.
Last September the Kentucky basketball icon, was arrested and accused of shoplifting $14,000 worth of merchandise from an Apple store in Scottsdale and then selling the items at a pawn shop. Rex has stated he doesn't remember exactly what happened due to his addiction to prescription narcotics.
Chapman has battled for prescription pain pill addiction for 17 years, he was checked into a 28-day rehab program in Louisville 10 days after his arrest.
According to the Lexington Herald-Leader, Rex agreed to pay back half of the $15,128.30 he has agreed to repay the Apple Store in Scottsdale at that hearing, with the rest of the money due by the end of his probation. He will also complete 750 hours of community service.
During his 12-year career in the league, Rex played for four NBA teams. Rex Chapman was a first-round draft pick of the Charlotte Hornets in 1988. He also played for the Washington Bullets, Miami Heat and Phoenix Suns.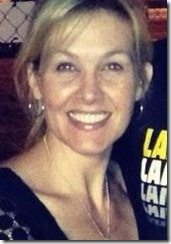 Following his retirement in 2000, he went onto become the vice president of player personnel with the Denver Nuggets.
Earlier this year it was announced, he would work at Turner Sports' local telecast.
46-year-old Bridget Chapman, also found as Bridget Hobbs Chapman, is the mother of the couple's four children, three daughters and one son: Zeke 22, Caley 20, Tatum 16 and Tyson 14. According to online info, she used to work at Homtur Inc.
According to her Facebook page, she is originally from Hardinsburg, Kentucky and currently resides in Scottsdale, Arizona.
Her daughter Caley, studies education at Arizona State University while son Zeke, also attended Arizona State and lives in Tempe, Arizona.
According to Sport Illustrated, the former couple share custody of their four children. Bridget Chapman was married to Rex for over 20 years before they divorced in 2012.