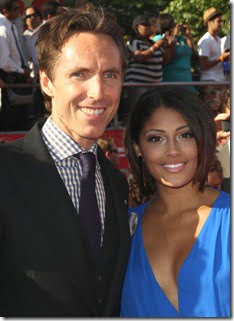 LA Lakers star Steve Nash won a battle custody against ex-wife, Alejandra Amarilla aka Alejandra Nash, but now she is objecting the judge decision that grants Nash's girlfriend, Brittany Richardson, the permission to accompany Nash's three children without him from LA to Arizona and back.
Steve's ex claims that his current live-in girlfriend Brittany Richardson is not a family member to be taking care of the kids, but the judge ruled that Brittany was as much as a family member as the nanny, who is allowed to care for the children.
The judge is expected to rule on whether she can move from Phoenix to L.A. In the meantime, Steve objects saying that LA is a bad place to raise kids and Alejandra is objecting saying that the real reason his ex doesn't want her to move is because in California a judge would make him pay child support.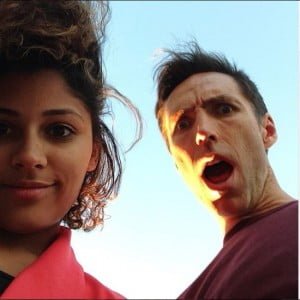 Nash divorced his wife on Nov. 2010, one day after giving birth because the baby came out black. Reportedly while he was cheating on her with Brittany, Nash's ex was also cheating with a black man.
College student 23-year-old Brittany Richardson has been dating 38-year-old father of 3 Steve Nash since July 2010, when his then-wife was 3 months pregnant. But who could resist? Brittany is a hottie, check her out:
Brittany Richardson was born in a military family, her father served in the Army,
Brittany and Steve have their own business together in Canada. He is the big boss of the Canadian National Team and Brittany tried some luck with Muzic Nightclub in Toronto.
Follow Brittany on Twitter here
RELATED STORY: STEVE NASH WIFE LILLA FREDERICK