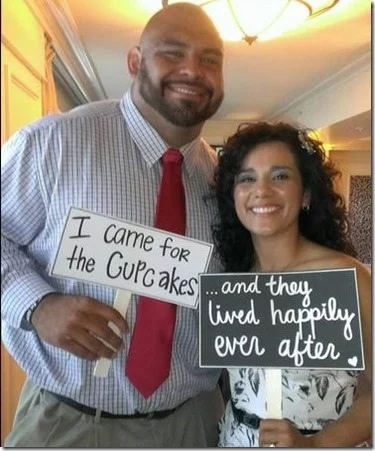 Meet Iris Castillo, the wife of NFL guard and center Manuel "Manny" Rodriguez. Her hubby of 8-years plays for the Denver Broncos, her seasoned hubby has started 42-of-51 regular-season games played in his first seven NFL seasons and tonight he is going up against the San Diego Chargers.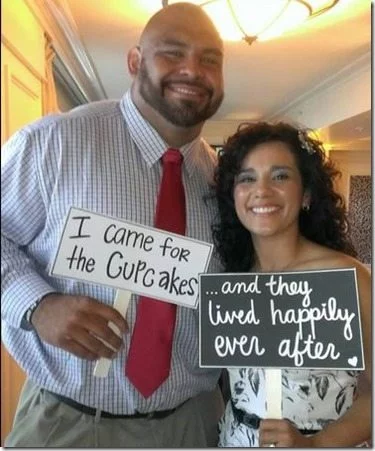 the Houston, Texas; native was drafted by the Detroit Lions in the fourth round of the 2007 NFL Draft. He then joined the Broncos as a free agent on Jan. 4, 2011. Her man who, established a Texas Tech school lifting record with his 550-pound bench press, is part of an offensive aerial attack that led the country with 398.9 passing yards per game in his four seasons (2003-06) with the Red Raiders.
He also earned numerous All-Big 12 Conference accolades during his time at Texas Tech University. It was while at school that the lovely couple met. She might be tiny next to her husband but Manny knows who is in charge at home!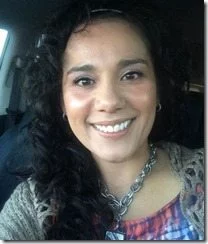 Iris, a native from Earth, TX; and whose mother –Angie –was a pastor attended regularly the Templo de Adoracion, and so Manny who was interested in the chick also started attending. Over the next two years after they began dating, while Manny did his thing Iris was an athletic trainer for the Tech volleyball and softball teams.
Iris and Manny tied the knot back in 2006. Her hubby reveals before they got married he was kind of a wild soul, he recognizes Iris influence by saying
I'm not going to lie. I used to go out and drink and all that stuff, go hang with the guys. I was never a church person. Just being in a relationship with Iris being a strong Christian, and her mother being a pastor – and them having a church back home – it was like a whole different world to me, the straight opposite of what I'm used to. It gave me an opportunity to open my eyes and realize what I'm really supposed to be. By meeting her, she helped me find myself and turn my life around."
Iris graduated in 1999 from Springlake-Earth school and is a 2005 graduate from IOWA STATE/TEXAS TECH.
At the time when they got married Iris worked as an athletic trainer at Lubbock High. Her Facebook now says "stay at home parent."  She and her man are the proud parents of two children, first born an adorable girl and second a boy.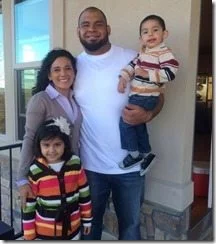 Her hubby is a big fella, at 6′ 3″, 320 lbs; and who is said to have the "toughest job in pro football" hasn't had the best of seasons but one thing is for sure, he can always count with the support of his loving wife.
The mom of two is also the founder of Foundations 6:19, a Health/Wellness Website, you can check it here.
Find her on Facebook here.