Meet DeAnna Bowers! She is the beautiful and lovely mother of Brock Bowers, the remarkable and gifted tight end currently playing for the Georgia Bulldogs at the University of Georgia. Bowers originally from Napa, California received the praise of former NFL tight end Greg Olsen after this performance against Michigan at the Orange Bowl.
"Brock Bowers is the best young TE I've seen in a LONG time," Olsen posted on Twitter. "He's a 1st round pick if he could come out as a TRUE FRESHMAN! #special."
Brock Bowers High School
Brock Bowers played high school football at Napa High with head coach Richie Wessman; Brock recorded 1,499 yards, 18 total touchdowns, 39 receptions for 1,098 receiving yards, 22 carries for 316 rushing yards, and three touchdowns.
Bowers was named 2019 Napa Valley Register All-Napa County Football Player of the Year,  2019 Napa Valley Register All-Napa County Football Player of the Year, 2019 San Francisco Chronicle All-Metro First Team offense, 2020 MaxPreps Preseason All-America First Team offense, and 2020 MaxPreps Preseason California All-State First Team offense.
Brock Bowers College Stats
Brock Bowers committed to the University of Georgia on August 10, 2020. With the Bulldogs, Brock Bowers was named to the watch list for the 4th annual Shaun Alexander Freshman of the Year Award, was a finalist to the John Mackey Award, named Coaches' SEC Freshman of the Year, AP SEC Newcomer of the Year, All-America Second Team by the Associated Press.
Bowers recorded 52 receptions, 846 receiving yards, 13 touchdowns, rushed for 56 yards, four carries in 14 games his freshman season.
Brock Bowers Jersey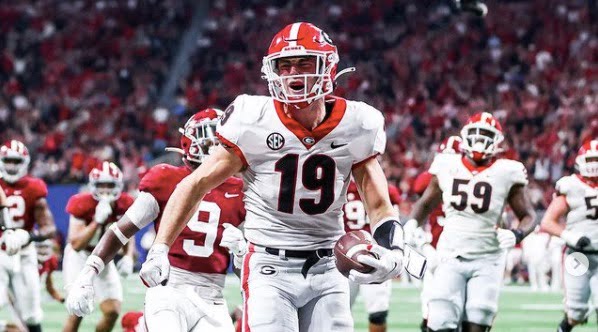 Georgia Bulldogs fans can get their hands into Brock Bowers' #19 jersey throughout the Georgia Bulldogs Store and also at the Bulldogs Fan Store.
Brock Bowers Father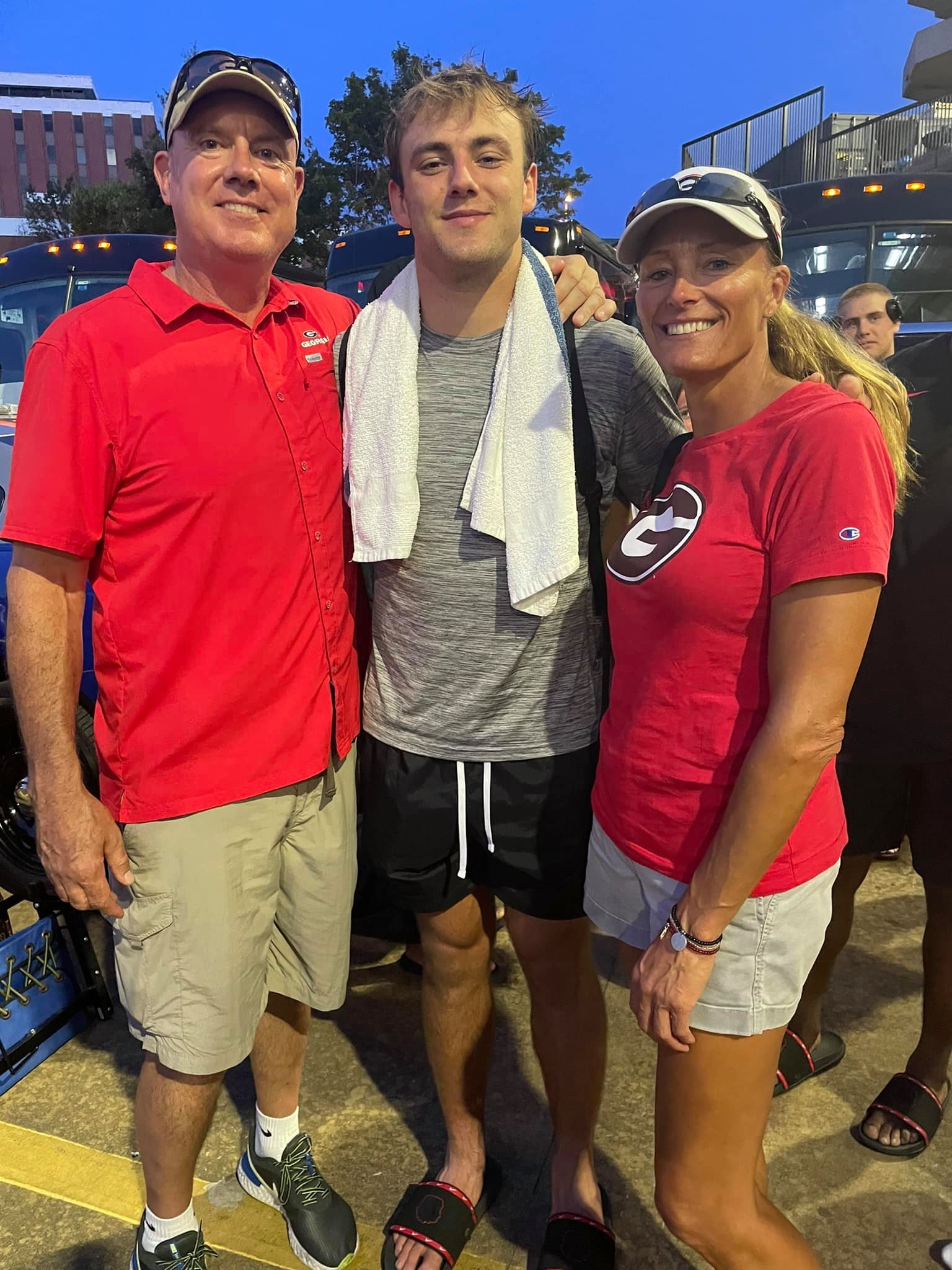 Brock's dad is Warren Bowers, a former college football player who now works in construction.
Warren Bowers
Brock Bowers' father was born Warren Allen Bowers on June 10, 1970. He met his beautiful wife DeAnna while they both attended Utah State, where Mr. Bowers was a three-time all-conference offensive lineman for the Utah State University Aggies, he played alongside Jed DeVries, the retired tackle who played with the Seahawks, Browns, Ravens, and Eagles and Anthony Calvillo, voted Las Vegas Bowl MVP, now offensive coordinator and QB coach for the Montreal Carabins of the CFL.
Before Utah State, Warren Bowers attended Vintage High School. Brock's dad is the president of Bruce Tucker Construction and assistant coach for Napa High according to Napa Valley Register.
Brock Bowers Mother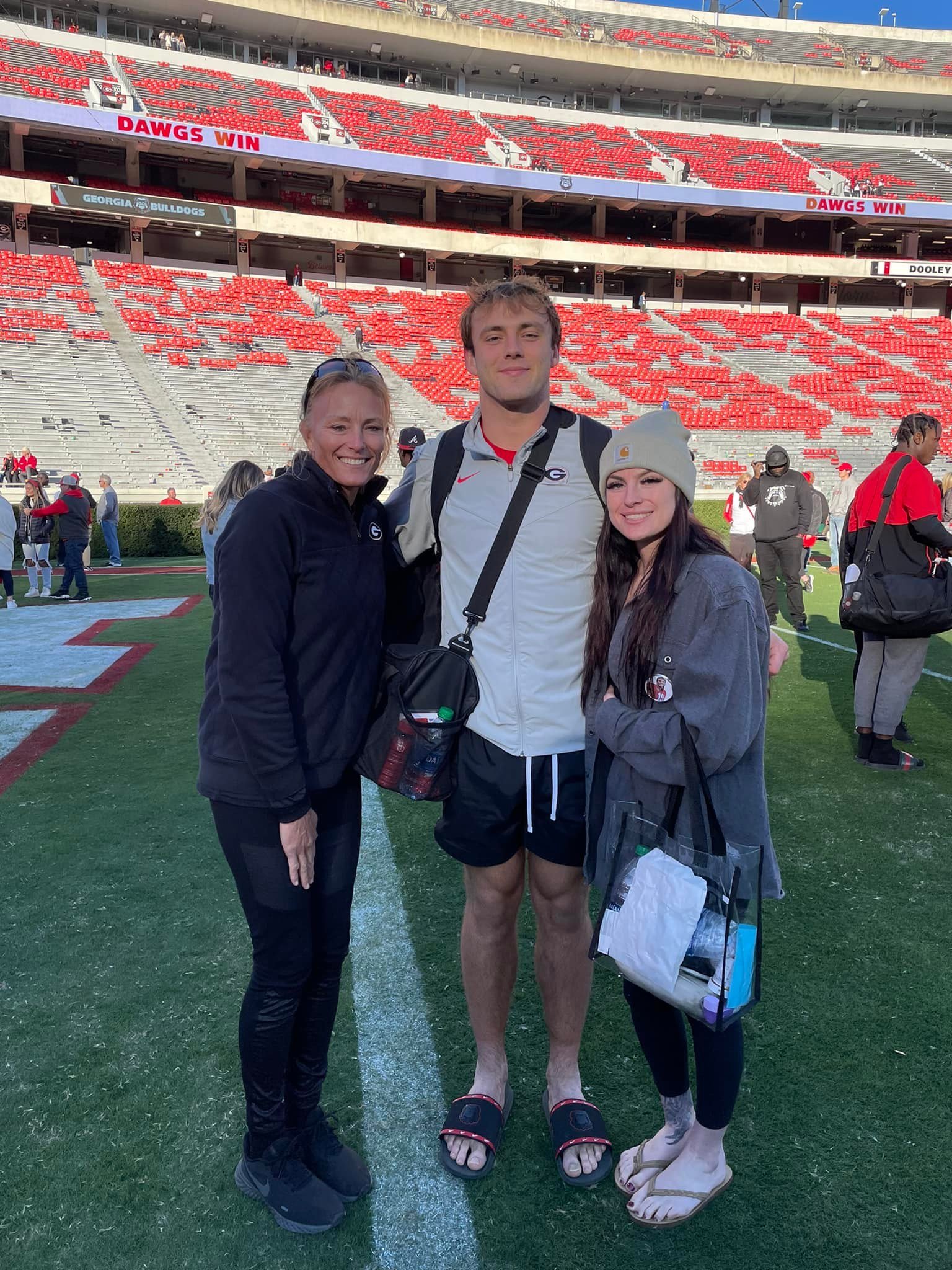 Brock Bowers' mom DeAnna Bowers is also a former college athlete, 2016 Utah State Hal of Fame inductee who is one of the few softball players to earn All-America honors.
DeAnna Bowers
DeAnna Bowers was born DeAnna Earsley on January 22, 1972, in San Carlos, California. She is one of the children born to Gail and Alvin Earsley.
Deanna Bowers graduated from Carlmont High School, named three-time San Mateo County softball player of the year, 1989  Central Coast Section Champion, posted a 24-3 record, with 253 strikeouts and an 0.18 ERA in 157 innings, and was inducted into the San Mateo County Sports Hall of Fame in June 1998.
DeAnna Bowers graduated with a Bachelor of Science in education in 1994 from Utah State University and in 2008 from the University of San Diego. She was a teacher at Redwood Middle School; before that, she taught at Eagle High, Nampa School District, Cache County School District, and Central Middle School. She is now working at Napa High School.
While at Utah State Mrs. Bowers posted a 0.82 earned run average (ERA) in 247.0 innings pitched, while striking out 130 batters her senior year, when she also earned third-team All-American honors, named Big West Conference Pitcher of the Year,three-time conference player of the week; she helped the Aggies win the NCAA Tournament in 1992 and 1993.
Brock Bowers Sister
Brianna Bowers
5'2 Brianna Bowers graduated in 2018 from Napa High School; Brianna is a softball player at Sacramento State, selected as the Player of the Year on The Napa Valley Register's 2017 All-Napa County team and an All-Big Sky Conference honorable mention selection for Sacramento State in 2019.
Brock Bowers Girlfriend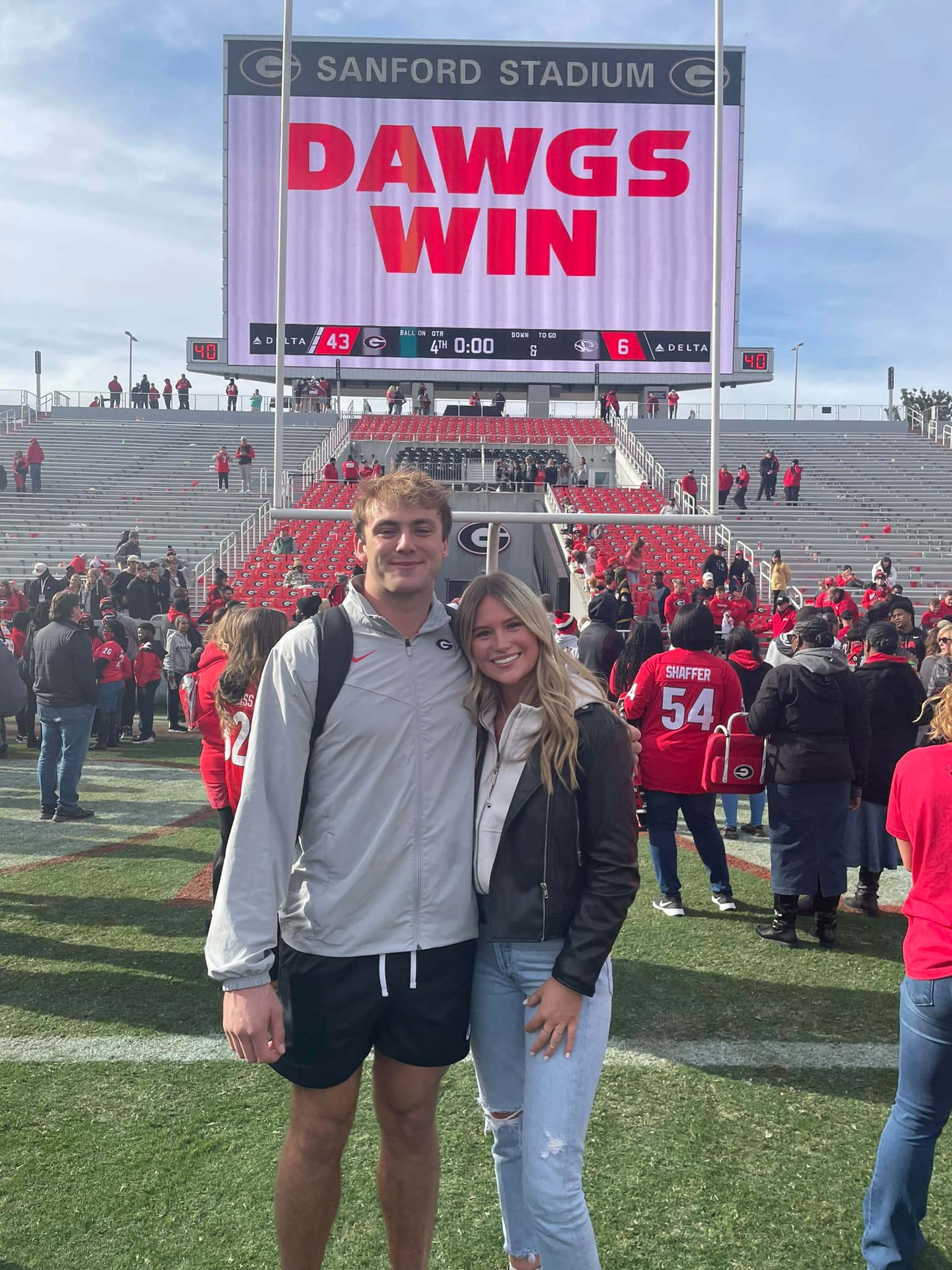 Cameron Rose Newell
Meet Cameron Rose Newell, she is the stunning girlfriend of Brock Bewers. Cameron Rose is one of three daughters born to Walter and Britt Haugen Newell, also proud parents to Cameron's older sister Peyton and younger sister Tatum.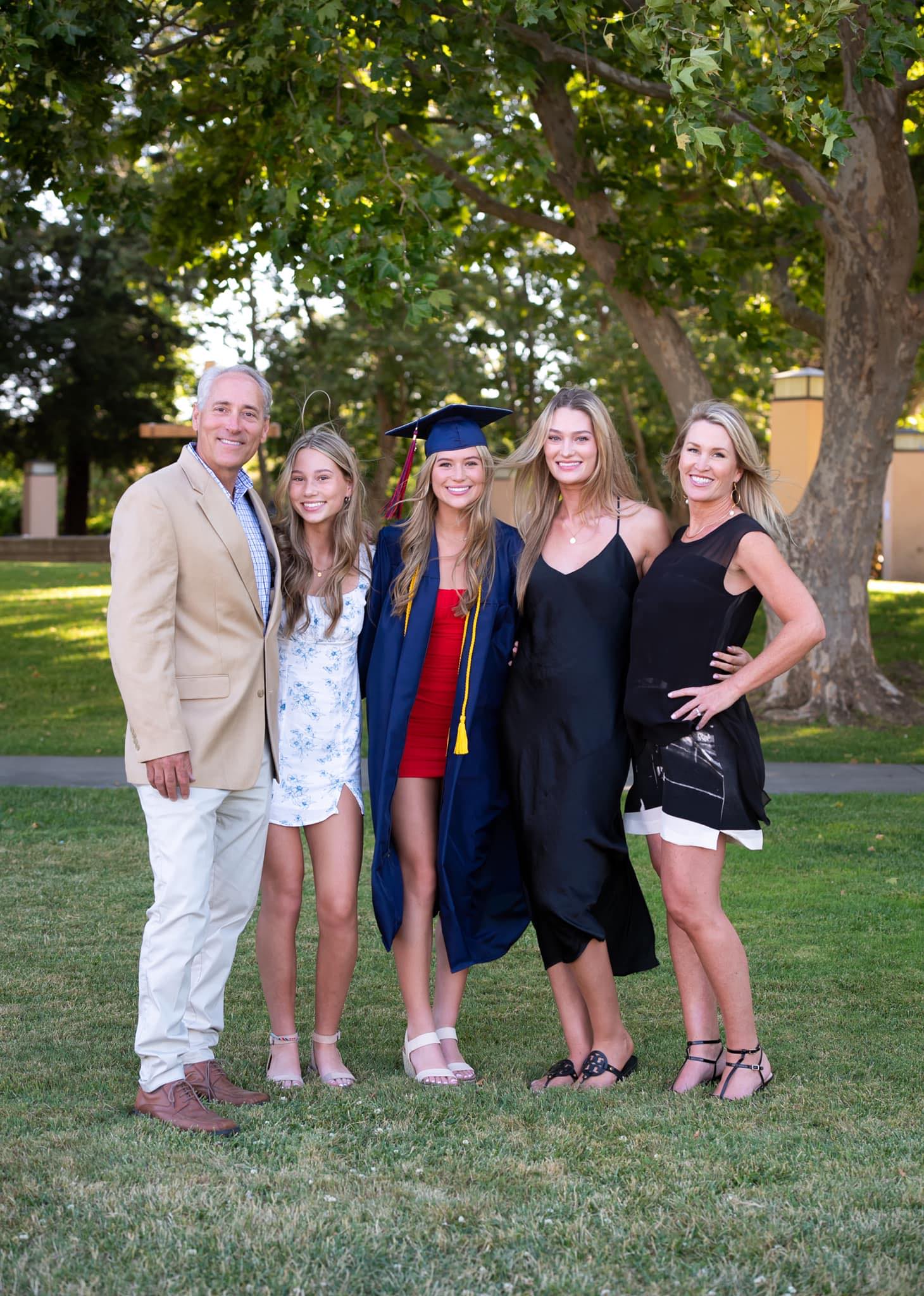 Cameron Newell graduated from Justin-Siena High School and is currently a student at the University of Tennessee in Knoxville.