Mrs. Tianna Williams is the beautiful mother of college football wide receiver Jameson Williams, who currently plays for the Alabama Crimson Tide at the University of Alabama, coached by Nick Saban.
Before joining the football team at the University of Alabama, Jameson played at Ohio State.
Jameson Williams High School
Jameson Williams played at Cardinal Ritter College Prep High in St. Louis, Missouri. He recorded 36 passes for 1,062 yards and 15 touchdowns as a junior and 68 passes for 1,626 yards and 22 touchdowns his senior year; rated #4 Prospect in Missouri by 247Sports and #3 by Rivals. In addition to football, Jameson ran track at Cardinal Ritter.
Jameson Williams Ohio State
Jameson Williams started his career with the Ohio State Buckeyes; his freshman season, he caught six passes for 112 yards and a touchdown in 11 games. He caught 11 passes for 154 yards and two touchdowns in eight games his sophomore year.
Jameson Williams Alabama Crimson Tide
Jameson Williams transferred to the University of Alabama his junior year, becoming a starting wide receiver right away.
"I was real comfortable coming to Alabama," he said according to On3 Sports. "It's a great environment, I loved the environment, everything — I feel like I fit in well. With my mindset and the mindset of the guys I play with, my brothers. So I felt real comfortable."

"I feel like I'm a part of those guys when I committed to Alabama out of the transfer portal," he said. "Once you're Bama family, you're family."
Jameson has caught 75 passes for 1,507 yards and 15 touchdowns; he was named first-team All-SEC, first-team All-America selection by Sporting News and the Associated Press, and was named co-Special Teams Player of the Year.
Jameson Williams Jersey

Pin
Alabama Crimson Tide fans who are looking to purchase Jameson Williams' #1 jersey, you can do so by heading to the Crimson Tide Fan Shop and also at the Crimson College Shop.
Jameson Williams Family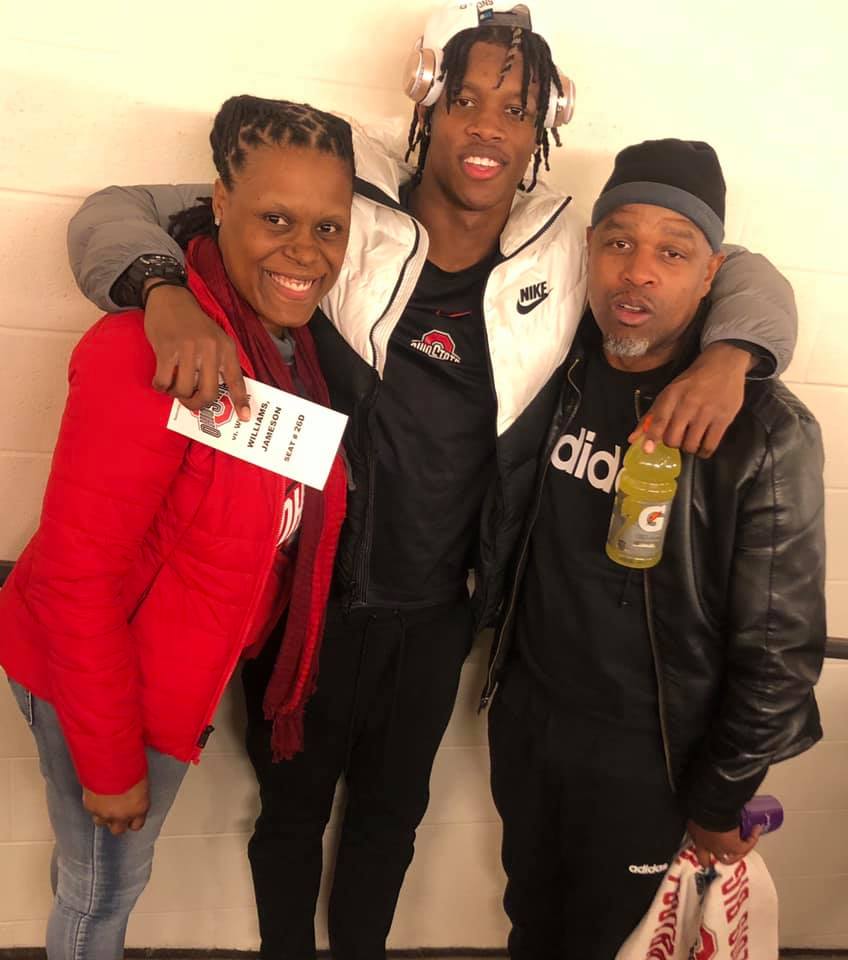 Pin
Jameson Williams' beautiful family consists of his parents, James and Tianna Wiliams, brothers James Williams Jr. and Jaden Williams, and his sister Ja'Ianna Williams.
Jameson Williams Father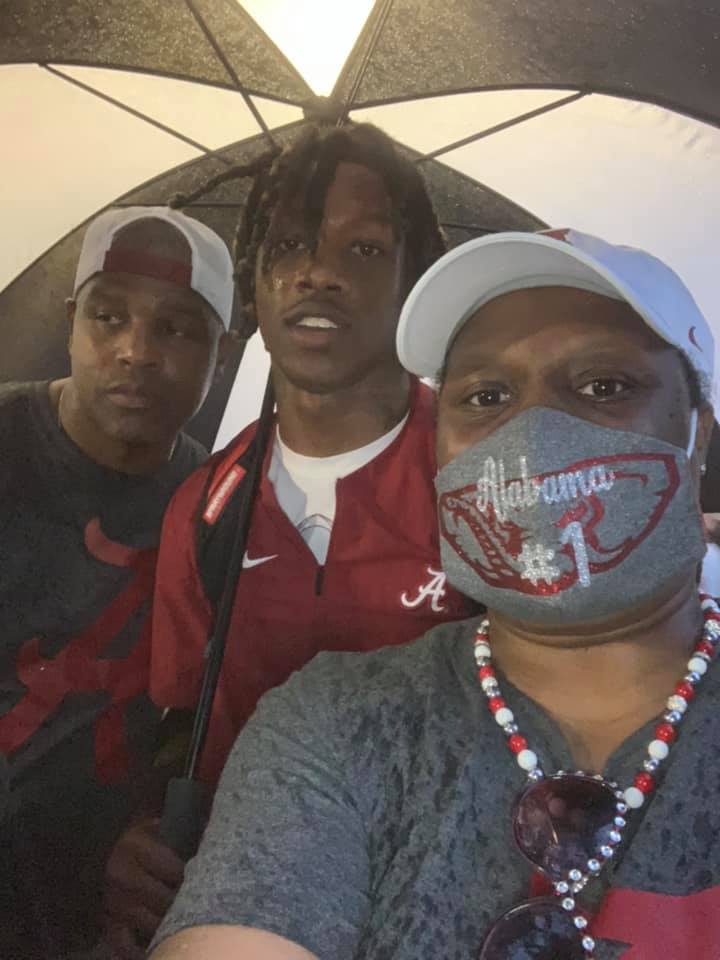 Pin
Jameson's dad James Williams Sr. was born on June 1, 1976; he was a member of the track team at Sumner High School; he later ran at Abilene Christian University and is nowadays a barber in St. Louis.
Jameson Williams Mother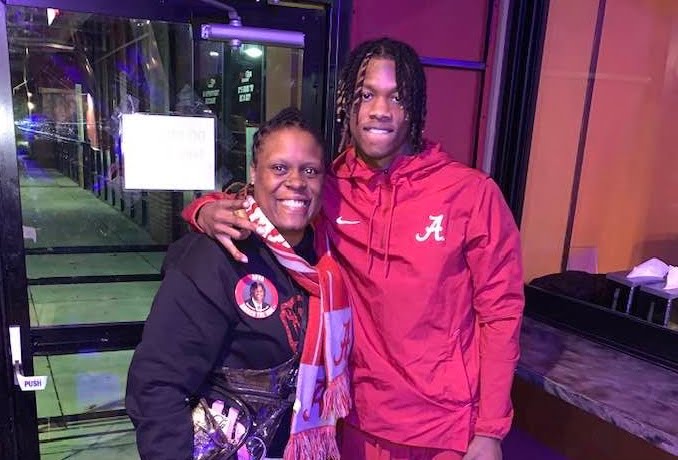 Pin
Tianna Williams
Jameson Williams' pretty momma, Tianna Williams, was born Tianna Swinney on December 22, 1975. Tianna graduated from Sumner High School in 1994; Tianna ran track at Sumner, where she met her husband James; she ran against the boys during the team's practices.
According to the Draft Network, after Jameson Williams' mom, Tianna Williams graduated from Sumner High School, she ran track at UCLA.
"Both parents are former track athletes – mom, Tianna, ran at UCLA.
Jameson Williams Siblings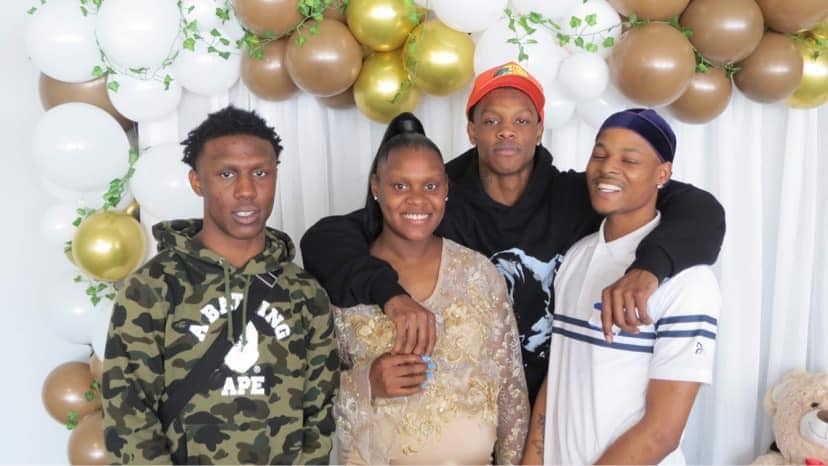 Pin
James Williams Jr.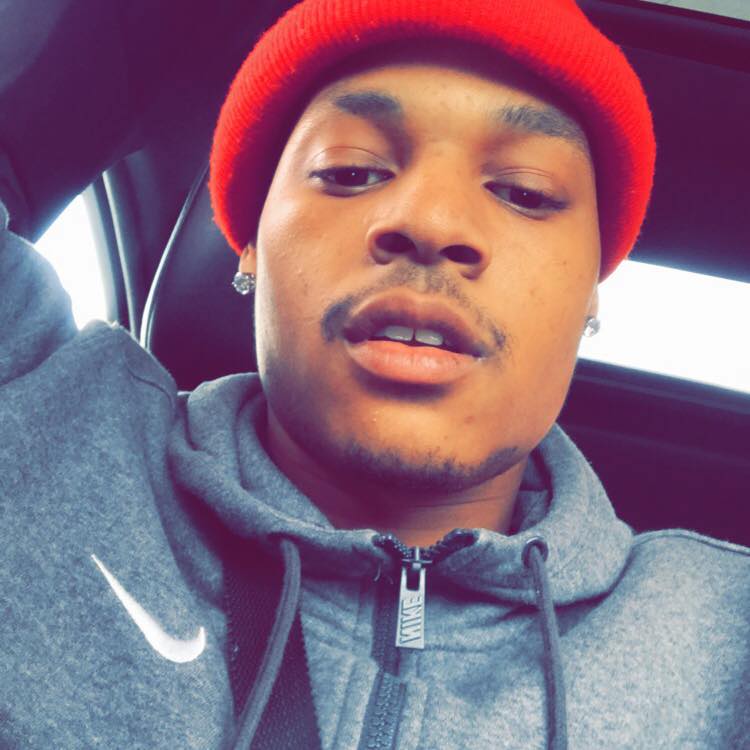 Pin
Tianna and James Williams had three children, all athletes; James Jr. was a member of the track team at Cardinal Ritter and later at Northern Missouri State, from where he graduated in 2016.
Ja'Ianna Williams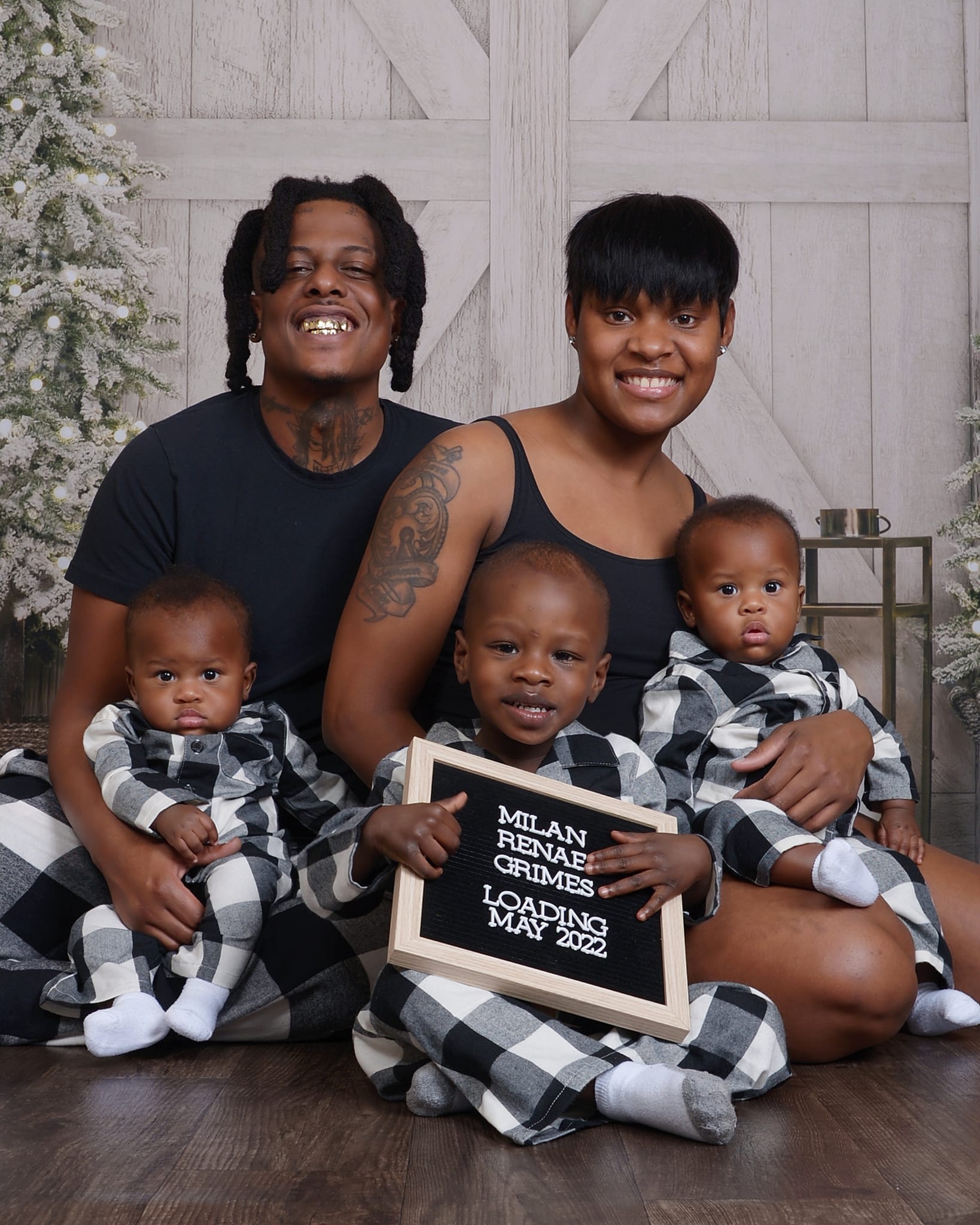 Pin
Ja'Ianna Williams, born on January 9, 1997, ran track at Lincoln University and later at Wayland Baptist. Ja'Ianna and her husband, Paris Grimes, have three sons, including twins, and are expecting their fourth kiddo.
Jaden Williams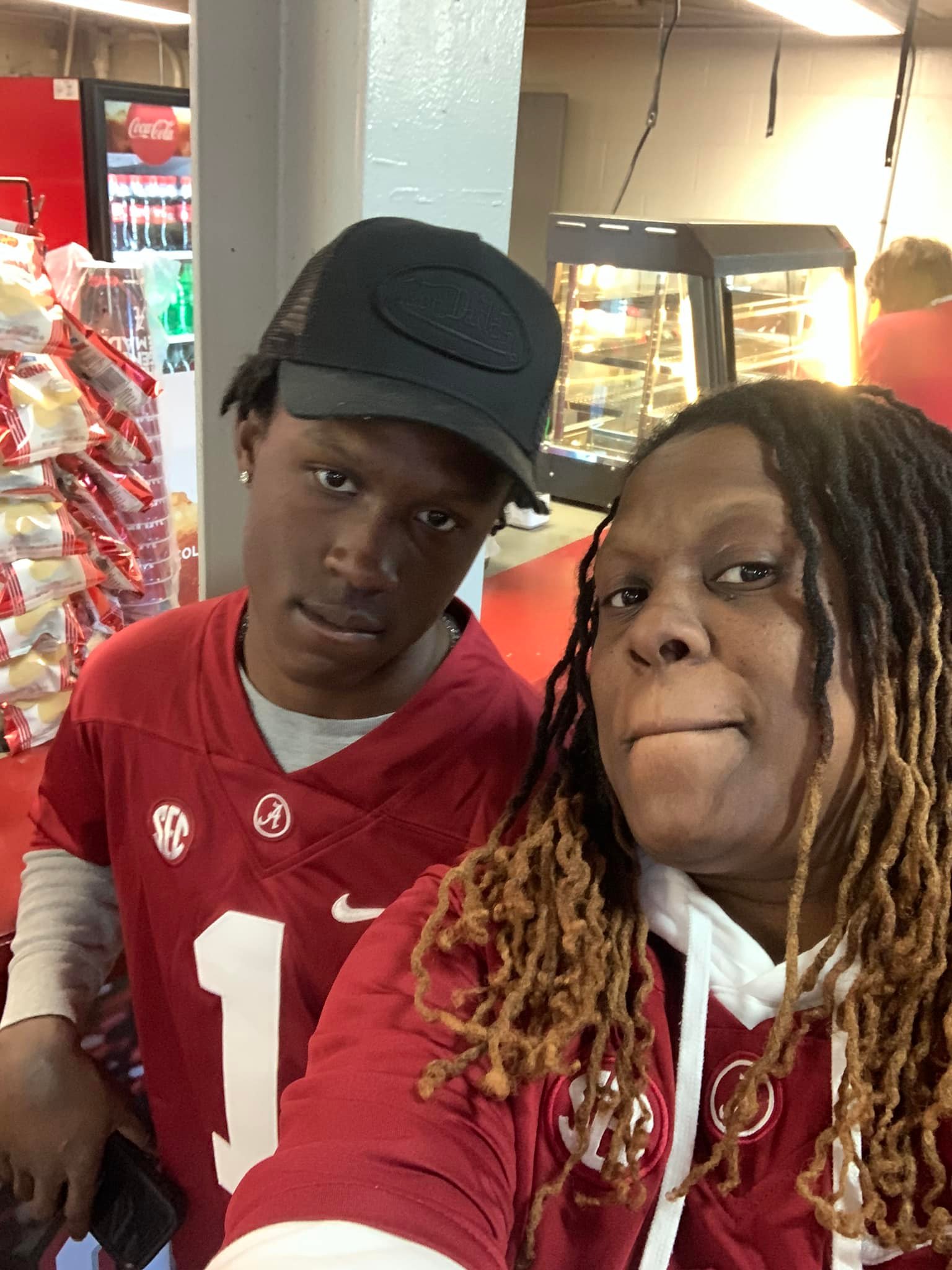 Pin
Jameson's younger brother Jaden Williams graduated in May 2020 from East St.Louis High School and is currently a member of the track & field team at Western Texas College.
Jameson Williams Girlfriend
Who is Jameson Williams' girlfriend? That is the question we are all asking ourselves, but it seems that Jameson Williams doesn't have a girlfriend at the moment.