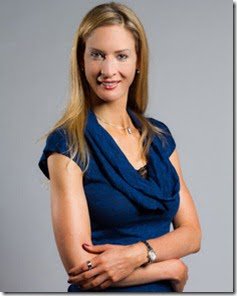 Pin
Washington Wizards center Jason Collins is the first openly gay athlete in a major American team sport. He revealed his homosexuality in an article published on Sports Illustrated's website yesterday:
"I'm a 34-year-old NBA center. I'm black. And I'm gay," Collins wrote.
He wrote that he wished to maintain his privacy in regards to specific details of his personal life, and that he is not in a relationship. After the announcement, Collins received support from the White House, the NBA and current and former teammates.
"It's incredible. You just try to live an honest, genuine life and next thing you know you have the president calling you," Collins told ABC News.
Jason Collins was previously engaged to model Carolyn Moos. They dated for eight  years! Reportedly, Moss didn't know Collins was gay until last weekend. She said:
"It's very emotional for me as a woman to have invested 8 years in my dream to have a husband, soul mate, and best friend in him," says Moos.
Collins was making an effort to appear straight in his relationship with Moos. But in 2009, he made a decision that he said was one of the toughest he's had to make.
"Calling off the wedding was obviously a tough decision but it was the right one because I knew I wasn't getting married for the ght reasons," Collins said.
Besides modeling, Carolyn Moos is a personal trainer, nutrition consultant and a former collegiate and professional basketball player. She won a gold medal playing for the US in the Junior Olympics.
Carolyn Moos was born in May 1978 in Minneapolis, Minnesota, the daughter of Melinda and Charles Moos. She also has an older brother, Dan Moos. From the age of nine until she turned thirteen, Moss was a show horse jumper. She also played tennis, soccer, hockey, swimming, dance (hip hop, ballet, jazz), and was a busy student-athlete.
Moos began playing basketball in the 6th grade as even in her youth she was quite tall, already standing over six feet tall at thirteen years old. Her school's coach Julie Grim convinced her to play the game and later became her mentor. She played for the North Tartan AAU team that won nationals and earned the Sporting News Top Student Athletes in the Country among other numerous awards.
Moos played for The Blake School in Minneapolis, Minnesota, where she was named a WBCA All-American, she was also one of the finalists for the Naismith National Player of the Year in 1997.
Moos completed her Bachelor of Arts degree in Sociology and Communications at Stanford and lived in France for a time where she played professional basketball. In the WNBA (2001–2003) she played for the teams: the Phoenix Mercury, Miami Sol and the Minnesota Lynx.
Carolyn Moos also has a Masters Degree from the University of Southern California in Health communication management, she is an ACE Certified Personal trainer and runs FITT4Life: Nutrition consulting, personal training, yoga and overall wellness. She provides live and virtual training and nutrition consulting through her website.
Recently Carolyn spoke about her ex-boyfriend coming out and the pain she still feels..
"Jason told me he's gay over the phone on a Monday morning in April, the same day the magazine hit newsstands," Moos wrote. "However, he didn't mention the article – that came as a surprise when I heard about it from a friend."

 "I empathize with Jason and support him," she wrote. "But at the same time, I remain deeply hurt by him. I wish he could have been honest with me years ago. I feel like there are two Jasons now—the man I fell in love with and the man I'm trying so hard to understand. He's being hailed as a pioneer, but I believe true heroism is a result of being honest with yourself and with those you love."
Follow Carolyn Moos on Twitter here. Find her LinkedIn profile here.  Visit her website here. And don't miss Carolyn Moos on Google + here