Anna Benson
Anna Benson a model best known for being the wife of former MLB pitcher Kris Benson; was born February 12, 1976, in Mableton, Georgia. But before becoming a "Baseball trophy wife" she was a high school drop out who left home when she was only 16-years-old.
She was married before and had a baby girl named Alyssa at the age of 17. Anna and Kris met when she was only while working as a dancer at a gentleman's club called "Mardi Gras" in Atlanta and tied the knot in October 1999. She has been often blamed for distracting Kris Benson from his career as a major league pitcher. Her strong personality also is another trait that made her famous in VH1's "Baseball Wives"
The once stripper changed her night job for charitable work; getting involved in several organizations and along hubby have their own charity, called Benson's Battalion. Anna gave birth to Kris's three children; daughter Haylee, and sons Paul James or "PJ" and Devin.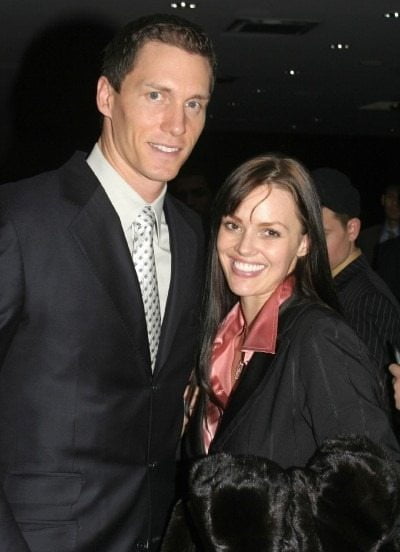 Unfortunately, Anna decided to call it quits after 13 years of marriage; she filed for divorce last year in March after she found out Chris allegedly slept with one of his wife's friends who he was supposed to be giving financial advice. This was not the first time she complained about her husband filing for divorce also back in 2006; they allegedly worked things out but apparently 13 years have been enough for the hot mama.
Her appeal, gorgeous looks and MLB wife status allowed her to work as a model. Her modeling gigs include several publications as well as T.V and radio appearances.
Now that the couple has been going through a rough separation it seems Anna dear, might be losing her marbles a little, according to the media; after receiving a court order to move out of the marital home that she once shared with former Mets pitcher Kris Benson; the hot model might have been a little upset and decided to go all superwoman/Rambo on his soon to be ex by showing up Saturday night armed with a gun and metal baton ready to do God knows what and asking for some cash! Kris Benson responded to his estranged ex-wife by telling her that he would give her money and then exiting the house to call the police.
Anna was arrested on Sunday morning and charged with
2 counts of felony aggravated assault with a weapon, 1 count of criminal trespass, and 1 count of possession of a firearm during the commission of a crime.
During an interview a few years back when she still was the legit Mrs. Chris Benson she acknowledged:
"I was terrible until I got with Kris," "He put the glow on me. He's the most real person I know. Kris can do self-hypnosis, he's so in tune with his body. When I came to him, I had nothing-two pairs of panties and one bra. Suddenly, I found I was married to a millionaire."
So what do you think Anna Benson, misunderstood or a real drama queen???
I guess the fierce stripper in her heart came back up once again. You can follow her on twitter here and take a look at her on Anna Benson enterprises here.