Meet Anna Mariana Ortega
Anna Mariana Ortega is the lovely wife of soccer star, Carlos Henrique José Francisco Venâncio Casimiro, but you might know him only as, Casemiro.
Born Feb 23, 1992 in Brazil, he began playing football in the youth team of Sao Paulo, his hometown club and made it to the first team at the age of 18; becoming one of the stars of the Brazilian league. Casemiro was part of the Brazilian Under-20 team that won the South American Youth Championship and the FIFA Under-20 World Cup in 2011. In the same year, he earned his first cap for Brazil.
Casemiro started playing for Real Madrid Castilla in 2012/13 and made an immediate impact with his versatility. After performing well for Castilla, he joined the first team squad.
The strong midfielder was loaned out during the 2014-15 season to Porto, where he played over 40 games and notched up 4 goals.
But the young player's success also translates well to his personal life. He married his pretty girlfriend two-years ago.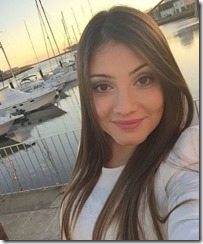 Anna Mariana Ortega is also a native Brazilian. The now Real Madrid Wag, was born July 12, 1989. She is three-years older than her man. She comes from a typical Brazilian family, she is one of four sisters. Her sisters are: Anna Paula Ortega, Anna Carol Ortega, Anna Beatriz Ortega.
Anna Mariana Ortgea is a Makeup artist, no wonder she's always looking nicely on her pictures. According to her Instagram, she is also a Business Administration graduate.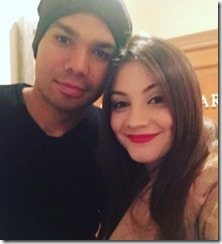 Anna Mariana Ortega keeps very active on social media. She often posts selfies or pictures of the couple sharing special moments together. In 2013 when they were still dating, she uploaded a photo of Casemiro's 21st birthday.
The couple tied the knot on June 2014. At the time Anna Mariana Ortega was 25 and Casemiro 22-years-old.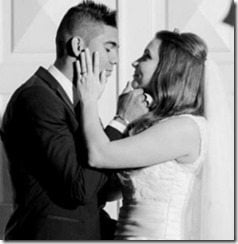 Anna Mariana Ortega who can also be found as Anna Mariana Casemiro is currently expecting the couple's first child.
You can find the lovely Anna Mariana Ortega on Instagram here.