Carrie Gillaspie
Meet the lovely Carrie Gillaspie; she is the gorgeous wife of Casey Gillaspie, the first baseman for the Chicago White Sox, who also played college baseball at Wichita State prior to joining the big guys in 2014.
Carrie's stud was born on January 25, 1993, in Omaha, Nebraska. Casey is one of three children born to Diane and Mark Gillaspie; has one sister, Mackenzie and one brother Conor who plays baseball with the San Francisco Giants.
Gillaspie graduated from Millard North High School and from Wichita State University with a major in exercise science. The Tampa Bay Rays selected him with the 20th overall selection in the first round of the 2014 MLB Draft.
He didn't make his MLB debut though, joined the minor league team, the Hudson Valley Renegades; subsequently, played with the Bowling Green Hot Rods, then joined the Montgomery Biscuits and eventually the Durham Bulls; Casey will get  his grand debut very soon, as the White Sox traded Dan Jennings for him on July 27, 2017.
Ready to meet Mrs. Gillaspie?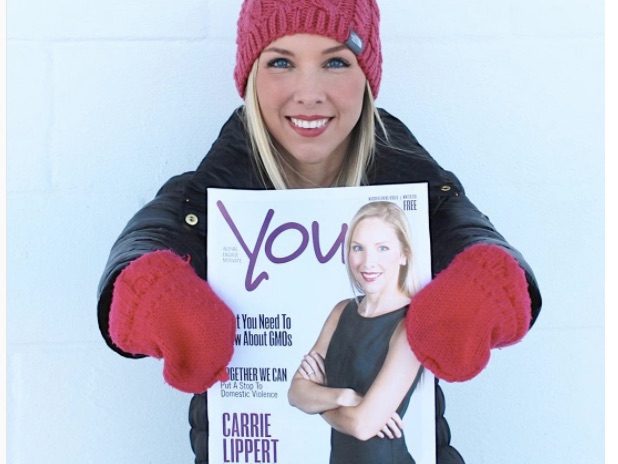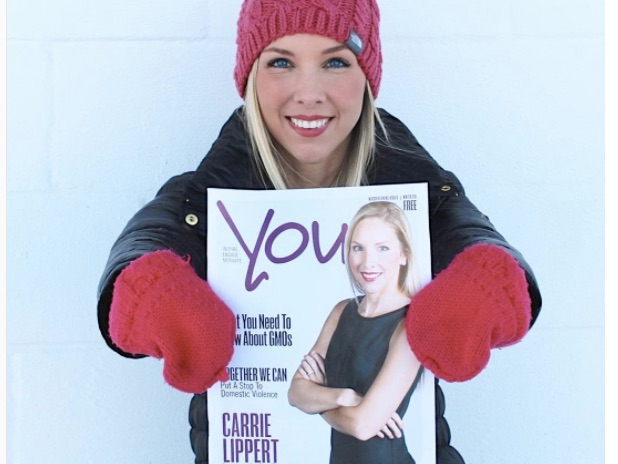 The first thing you need to know is that Carrie, formerly known as Carrie Lippert and Casey got engaged in November 2015, and tied the knot on January 7, 2017. Carrie holds a Bachelor of Arts in journalism, advertising and media studies from the University of Wisconsin-Milwaukee.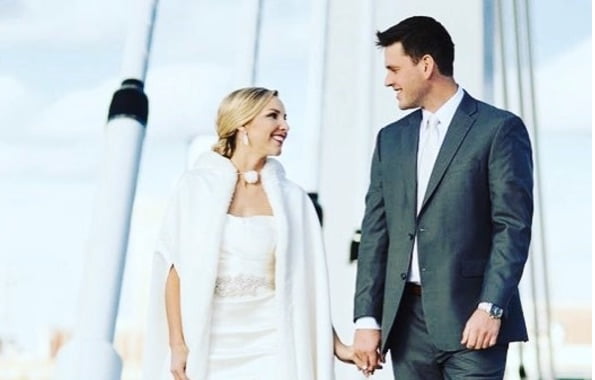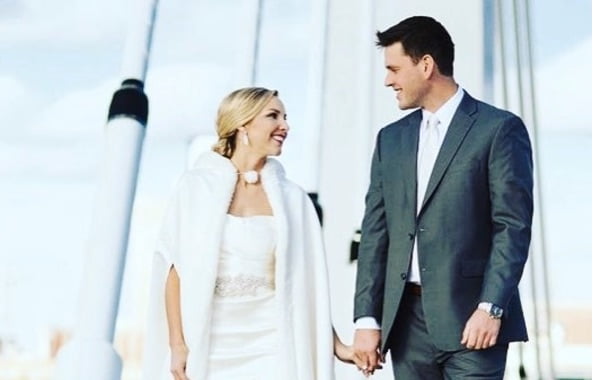 She is a television personality, sports host, and reporter who also happens to be an amazing blogger. Back in 2013, Carrie hosted and was the communications relations assistant at Pawtucket Red Sox; the following year was an intern at WISN 12 and became the show host & reporter for Northwoods Baseball League.
She has been a sports reporter for WDLB/WOSQ since 2010 and the host for Marshfield Community Television since September 2014.