Cassandra Munoz
Cassandra Munoz is the girlfriend of boxer and actor, Josh Luteran. The pair allegedly got into a verbal argument that turned physical and ended with Cassandra Munoz at the hospital.
Reports say, Luteran punched Munoz so hard she remains in critical condition in a medically-induced coma after the fight took place earlier this week. Initially Josh was on the run but he appeared at his arraignment in Brooklyn Criminal Court Thursday. Luteran's lawyer claims his client acted in self defense.
Josh Luteran was born October 23, 1985 in Blue Springs, Missouri. His Facebook page reveals, he attended Blue Springs South High and the University of Missouri. He has one sister, Joanni Linton and one brother, Jon Jacque Luteran.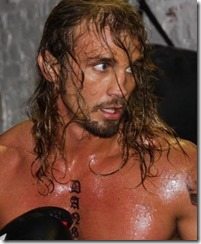 According to his fighting card, he is 5′ 10″ has been in 17 bouts in the light heavyweight division and his alias is "The Future."
Josh Luteran made his fighting debut in 2004. Of his 17 fights, he's won 14, nine of them by KOs.
According to Ring TV, Josh Luteran, won a six round unanimous decision over Jeremy Parks in his last bout on Oct. 17, 2015. It was his first fight in almost three years, when he was brutally stopped by Daniel Jacobs in October of 2012.
Of Luteran's 17 bouts as a pro, only three have come against fighters with winning records. He lost his last fight to middleweight Ievgen Khytrov, last November.
Fighting for the first time professionally in his hometown on Saturday night, Khytrov knocked out overmatched Josh Luteran in the second round at Circus in Kryvyi Rih, Ukraine.
Luteran did well in the first half of the opening round, utilizing his jab from the outside. Khytrov closed the gap later in the round, scoring a knockdown with a series of right hands about 30 seconds remaining.
Khytrov stepped on the gas in the second round, putting Josh Luteran on the defensive while landing a lead and counter rights to the head. Later in the round, Khytrov threw and landed a right cross that sent Luteran face first to the canvas. Luteran laid motionless, prompting referee Viktor Fesechko to stop the fight at 1:55.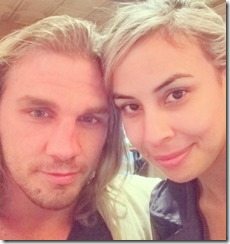 Cassandra Munoz and Josh share an apartment in Bedford-Stuyvesant. Accoridng to the criminal complaint, the couple was drinking at their apartment on Tuesday when allegedly Luteran, grabbed Munoz by the hair, punched her several times in the face, and dragged her around the room slamming her head against the furniture while continuing to punch her, prosecutors say.
Leaving Cassandra Munoz unconscious, he fled the scene with her cellphone and was charged with felony assault the next day. Cassandra Munoz was found by paramedics thanks to a roommate who overheard the confrontation and called 911.
According to her LinkedIn, Cassandra Munoz was a production assistant on the short film "Danger Close," in which Luteran had an acting role.
Cassandra Munoz 38, attended the University of Missouri and holds a Bachelor of Arts, Criminal Justice from Park University. In the past she's worked as an Audio Identification Specialist for Nieslen Media Research. Most recently she is listed as a legal assistant at Spooner & Perkins.
The couple had no prior history of domestic violence, but Luteran has prior arrests for assault and DWI, the prosecutor said.
You can find Cassandra Munoz on Facebook here.
.