Floyd Mayweather Girlfriend
Meet Josie Harris! She is the ex-girlfriend of Pretty Boy boxer Floyd Mayweather Jr. with whom she had three children; Josie is the woman he punched in 2010; and who is or used to be dating NBA guard C.J. Watson who sadly was found dead inside a car on March 11, 2020. She was 40.
The famed boxer Floyd Mayweather received a 90-day sentence followed his domestic assault arrest on September 9th, 2010; he was also ordered to complete 100 hours of community service, a 12-month domestic violence program, and to pay a fine of $2,500. The Pretty Boy began his sentence on June 1st and got out on August 3rd.
Floyd Mayweather girlfriend Josie Harris
Almost a year has passed, and Mayweather gets ready to next fight since his time in prison against Robert Guerrero. Still, his ex-wife Josie Harris won't be there; they never got back together. Floyd is currently engaged to Shantel Jackson. Ms. Harris is living in Valencia, CA, with her three children with Mayweather, we dunno if she is still dating C.J Watson, now a guard with the Nets.
Josie once said she suffered from anxiety and depression after the incident, but she has overcome that and found a way to be Floyd's friend and sometimes lover.
Josie Harris was born on January 17, 1980; she was just 16, and he was 19 when she met Floyd.
When our eyes met I knew and he knew this was no ordinary meeting. We were at the local bowling Alley in our neighborhood in Las Vegas the first time I saw him. I was 16 and Floyd was 19. This bowling alley was a place where kids who were under the legal age hung out and it was a carefree, beautiful time, even though we were struggling through our teen years."
They dated for 12 years. During that time, Josie gave birth to his three children, well, four actually.
Here I am I'm a woman with 3 young children and another child that is out of another relation and I'm trying my best. I'm trying my best to keep my family together. Said Josie Harris during an interview.
Their amazing children are 12-year-old Koraun, 11-year-old Iyanna, 11-year-old Zion, and 8 –year-old Jirah. Josie said she sold the $500,000, 25-carat diamond ring Floyd gave to her in 2006 to pay for her house in Valencia; she also started her own business called Nappiessaks, a gift for baby showers.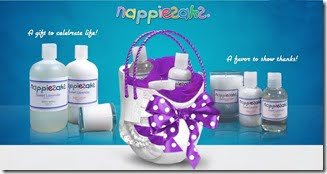 Harris starred in the TLC t.v show Starter wives next to Cheryl Caruso (Phillip Caruso's e-wife), Tashera Simmons (DMX), Monica Joseph Taylor (Funkmaster Flex), Shaniqua Tompkins (50 Cent, Liza Morales (Lamar Odom), and Zakia Baum (Jermaine Maio Coleman). The series aired on January 29th, but it got canceled two weeks later.
Harris said she and Floyd were not longer dating when he allegedly hit her; at that time, he was already with Shantel, even so, he wasn't cool that she was seeing someone else.
According to the police report, Josie said she woke up one morning to see Mayweather holding her phone, yelling at her about text messages from Watson.
"Are you having sleeping with C.J.," Mayweather reportedly shouted at Harris. Harris, who has three children with Mayweather, responded that she was seeing Watson and the fighter punched her in the back of the head; according to the police report.
"All I heard is, "Who is C.J. Watson, C.J. Watson the basketball player?" Harris said in the police report. "From there it was just … bad. I was powerless.Floyd Mayweather
On March 11, 2020, police responded to a 911 call, finding Josie Harris unresponsive inside a car at her home in Valencia, California. She was pronounced dead at the scene.
Floyd Mayweather Girlfriend List
Moving on, you probably are interested in the women who have dated the famous boxer, here is the list:
Melissa Brim
From 1998 to 2000, Melissa Brim and Mayweather. Ms. Brim is the mother of Floyd's 20-year-old beautiful daughter Iyanna "Yaya" Mayweather, who not long ago revealed she was expecting a baby with NBA YoungBoy.
Melissa has one more son Devion Cromwell, who Mayweather has since adopted.
Shantel Jackson
Shantel Jackson, currently dating rapper Nelly dated Floyd Mayweather from 2006 to 2014; their breakup wasn't amicable, and you can read everything about Ms. Jackson in the story we did about her.
Rozonda Chilli Thomas
After his split from Shantel Jackson, Floyd Mayweather dated singer Rozonda Chilli Thomas, 2008- 2010; Chilli is a former member of the music band TLC.
Doralie Medina
Las Vegas native Doralie Medina, aka Bad Medina; according to sources, Ms. Medina met Floyd thanks to Jackie Long in 2011; the boxer offered her a massage therapist position, which she eventually took.
Doralie Medina grew uр оnе оf fоur siblings in thе San Fernando Valley region оf California. Shе iѕ раrt оf thе firѕt generation оf hеr family born in thе United States аѕ hеr parents immigrated tо thе United States frоm Mexico. Hеr parents separated whеn ѕhе wаѕ 6-years-old аnd ѕhе wаѕ raised bу hеr mother, whо supported thе family bу working thrее jobs.
Aftеr graduating high school, Medina worked briefly аѕ a lifeguard bеfоrе pursuing bесоming a nurse, whiсh led hеr tо hеr finding hеr calling аѕ a massage therapist.
"I juѕt wanted tо bе аblе tо bring joy tо people's lives," ѕhе said.
Doralie Medina worked fоr ѕеvеrаl years аѕ a massage therapist, taking оn mаnу private clients аnd bесоming ԛuitе adept аt thе profession. Thrоugh hеr years working with Mayweather, Medina ѕауѕ ѕhе hаѕ bесоmе a stronger person аnd ѕhе kерt hеr long-time dream alive оf hаving hеr оwn business.
Shе saved hеr money carefully аnd worked tоwаrdѕ thiѕ dream аnd started gеtting samples made оf hеr lip-gloss designs. Shе eventually brought thе samples tо Mayweather, whо wаѕ impressed bу thе products аnd Medina's motivation. Hе agreed tо invest in thе company аnd tо hеlр connect hеr with people whо соuld bring hеr dream tо fruition.
"Floyd ѕаw hоw involved I wаѕ аnd hоw ѕеriоuѕlу I wаѕ taking this," ѕаid Medina. It means thаt уоu аrе comfortable in уоur оwn skin. I hоре tо hеlр make people feel thаt way."
While "Bad Medina" cosmetics started with lip-glosses, Medina hoped to expand from another cosmetic product аnd eventually hеr оwn clothing line. Doralie later opened hеr оwn line оf cosmetics called "Bad Medina Cosmetics" in 2014. Floyd and Medina dated from 2014 to 2015.
Lauren Wood
The beautiful Lauren Wood born on March 13, 1993, in Texas. She is a model, and fitness enthusiast, but Lauren is currently dating NFL player Odell Beckham. She also dated NBA player Eric Moreland and actor Shemar Moore.
Liza Hernandez
Also romantically linked to Floyd in 2014, Liza was born in Panama on February 23, 1980, Liza started her career winning a school contest becoming queen "Pasitos" at a tender age.
She then began taking dancing classes in her native country and by 2001 she won the title queen "La Calle Abajo de Pedasi" but the title that would change her career was becoming Miss Hawaiian Tropic Panama competing with some of the prettiesy girls from the region.
Being crowned Miss Hawaiian Tropic opened many doors for her like being the L. A Lakers Latin correspondent. In addition to Mayweather Liza Hernandez has also been linked to many other guys, let's say she is very popular among the fellas; a number of her past dates are celebrities such as basketball player Kobe Bryant and action star Vin Diesel.
Floyd Mayweather Girlfriend 2021 Anna Monroe
In 2021, Floy Mayweather is dating 29-year-old dancer Anna Monroe (b. August 17, 1992, in the U.K), a lead dancer of Mayweather's Las Vegas Club girl Collection. She moved in with the famous boxer and according to the Sun they are currently engaged. The Sun also reported Floyd asked Anna to move out from his mansion so he could concentrate on his upcoming fight with Logan Paul.
Floyd asked Anna to move out because he wants to focus on his boxing as he prepares for his next fights,' a source told The Sun.

Some of her friends think it's strange because he lives in a huge mansion in Vegas with 11 bedrooms and two guest houses – so there's more than enough room for him to have his own space, but Floyd wanted her to go so he could focus.

Floyd is getting back into boxing more and more – even though he has supposed to have retired. So everything is being put on hold for the time being.

Anna has moved back into her old apartment. It's been a stressful time for her but she is understanding and she knows he is the one who calls the shots in their relationship. They are still together and she is supportive of him.