Natlyn Jones
Meet Natlyn Jones; she is the pretty wife of boxer Roy Jones Jr. In addition to boxing, Natlyn's husband sings, acts, and spend some time as a boxing commentator.
Jones Jr. First Fights and Olympic Medals
Roy competed in the middleweight, super middleweight, light-heavyweight, cruiserweight, and. heavyweight division from 1984 until his retirement in  2017, he closed his fighting record 75 total fights, 66 wins (47 by KO), and 9 losses.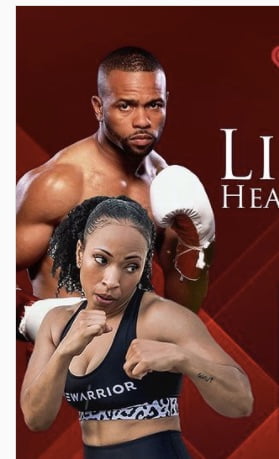 Jones Jr. the son of a Vietnam War veteran and former middleweight boxer Roy Jones Sr. won one of his first fights at the 1984 Junior Olympics; won two consecutive United States National Golden Globes in 1986 and 1987.
In 1986, won a silver medal at the Goodwill Games in Moscow and then again at the 1988 Olympic Games in Seoul, fighting in the light middleweight and light welterweight divisions, respectively.
First Title Divisions
He won his first world title, by unanimous decision against Bernand Hopkins on May 22, 1993; that same year defeated Thulane "Sugar Boy" Malinga and Fermin Chirino.
He knocked Danny "Popeye" Garcia in the sixth round and defended his IBF title against Thomas Tate on May 27, 1994, in Las Vegas.
Got his super middleweight belt when he defeated James Toney on November 18, 1994; defeated Vinny Pazienza in the sixth round and Tony Thornton in the third round in August 1995.
He also defeated Bryan Brannon in the second round by TKO.
Roy Jones Jr. won his light heavyweight belt on November 23, 1996, when he defeated South African boxer, Mike McCallum, by a shutout decision and Fabrice Tiozzo, moved up to cruiserweight, upgrading Jones to full champion.
He lost his first fight against Montell Griffin on March 21, 1997, but defeated him by KO in the first round on August 7, 1997.
Defended his WBC light heavyweight title when he defeated Lou Del Valle by unanimous decision at Madison Square Garden on July 18, 1998, and  WBA and WBC light heavyweight titles when he defeated by TKO Canadian boxer Otis Grant in round ten.
Roy Jones became WBA Heavyweight champion on March 1, 2003, by defeating John Ruiz, who had previously won the belt from Evander Holyfield.
However Jones decided he wanted to make a comeback to the light heavyweight division, therefore his next bout was against Antonio Tarver on November 8, 2003, at the Thomas Mack Center, Paradise in Nevada.
Losing Titles
Tarver subsequently got his revenge by stripping Jones from his  WBA Super, WBC, IBO, IBA, and the Right Light heavyweight titles when he knocked him cold in the second round on May 15, 2004, in Mandalay Bay Events Center in Paradise, Nevada.
South African boxer Glen Johnson took his IBF light heavyweight title by KO on September 25, 2004, at the FedEx Forum in Memphis, Tennessee.
Ended 2005, with yet another sad loss against Antonio Tarver by unanimous decision on October 1, 2005, at Srt. Pete Times Forum in Tampa, Florida.
Short-Lived Boxing Commenting For HBO
After that, Roy Jones found a passion commenting fight for HBO World Championship Boxing, calling the Sharma Mitchell and Floyd Mayweather fight in November 2005 and Bernard Hopkins and Jermain Taylor fight in December 2005, but sadly his work was not well-received and they fired him in January 2006.
Back to Boxing
He put his globes back and defeated Anthony Hanshaw on July 14, 2006, and Prince Badi Ajamyu on July 29. He defeated Puerto Rican Boxer Felix Trinidad by unanimous decision on January 19, 2008, at Madison Square Garden in New York.
Lost his opportunity to win the Right light and heavyweight title when John Calzaghe defeated him on November 8, 2008; saw better days when he won the WBA and NABO heavyweight title when he defeated Omar Sheika by TKO on March 1, 2009; retained his titles when he defeated Jeff Lacy on August 15, 2009.
Consecutive Losses
Suffered three losses, against Aussie boxer Danny Green on December 2, 2009, Bernard Hopkins on April 3, 2010, and Denis Lebedev who knocked him out on May 21, 2011, in Moscow Russia.
Winning and Retaining Titles
Won his Intercontinental Cruiserweight title against Max Alexander on December 10, 2011; he defeated Paawel Glazerwski on June 30, 2012, in Poland; won the WBU (German version Cruiserweight title) by defeating  Zine Eddine Benmanhlouf on December 21, 2013.
Retained his title when he defeated Courtney Fry on July 16, 2014, at the Kipsala International Exhibition Center in Riga, Latvia, and then again against Egyptian boxer Hany Atiyo in Krasnodar, Russia on September 26, 2014.
Defended his title against Paul Vasquez on March 28, 2015, at the Bay Center in Pensacola, Florida. Tasted the last loss of his professional career on December 112, 2015, when Aussie boxer Enzo Maccarinelly defeated by TKO in round 6th at the VTB Ice Palace in Moscow, Russia.
Last Titles and Retirement
He won the WBF Foundation Cruiserweight title by TKO against Canadian boxer bobby Gunn on February 17, 2017, at the Chase Center in Wilmington, Delaware, and the German version of the cruiserweight title on February 8, 2018, against Scott Sigmon, in Pensacola.
Roy Jones Jr. previously said his fight against Sigmon, would be his last.
"My last day at the Bay. It's my last one for the bayfront … Civic Center, Pensacola, Bayfront Arena, whatever you want to call it. So if you want to come to see my last day in Pensacola, be there February 8. That's my last one there."

After the fight, Jones commented

"I knew Scott was tough, I knew Scott was game and I knew Scott would keep coming. However, I don't make excuses, but last week I tore my biceps in my left arm again and I refused to pull out. Other than that [fight]; chapter closed."
Exhibition Fight against Mike Tyson
His eight-round exhibition fight against the great Mile Tyson was announced in July 2020; initially, it was planned they would fight on September 12; the fight was subsequently re-schedule to November 28, 2020.
Who is Roy Jones Jr.'s Wife Natlyn Jones?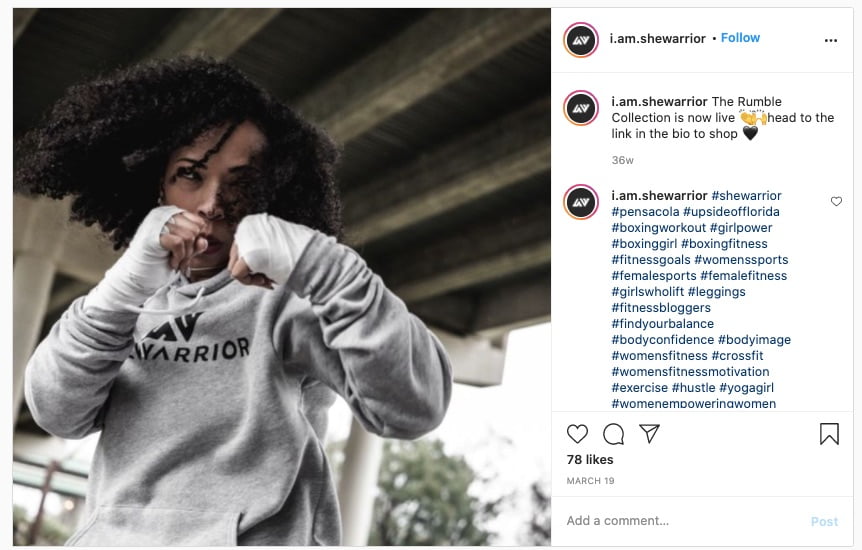 The first thing you need to know about Natlyn Jones is that she was born Natlyn Levonia Washington on June 3, 1975. She is the only child born to Nathaniel and Geneva Washington who passed away on July 20, 2007; her momma worked for the Escambia County School District for over three decades.
Natlyn and Roy when they were teenagers, she studied law at Florida State University, but it is unsure if she graduated. But she left her dreams aside when she met, married, and had their three children; Roy III, DeShaun, and DeAndre with Roy.
"Marrying a professional athlete, you have to know what you're marrying into. Not that I did, I just could not believe how nice he was and you know, you fall in love".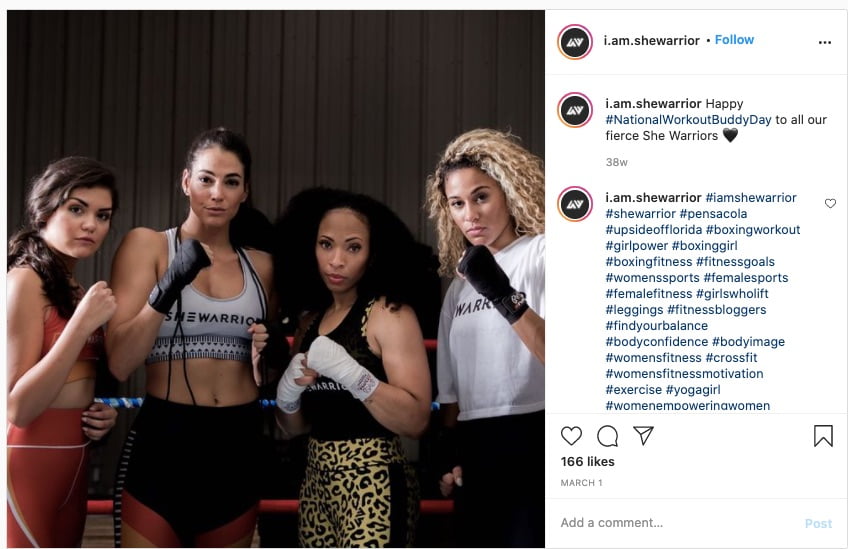 Inspired by her husband's boxing career and fitness, Natlyn Jones not only became a boxing promoter but launched She Warrior;  She Warrior is Natlyn's boxing gym and fitness line.
Natlyn Jones' son Roy Jones III, is one talented boy, not in boxing though but rather on the basketball court.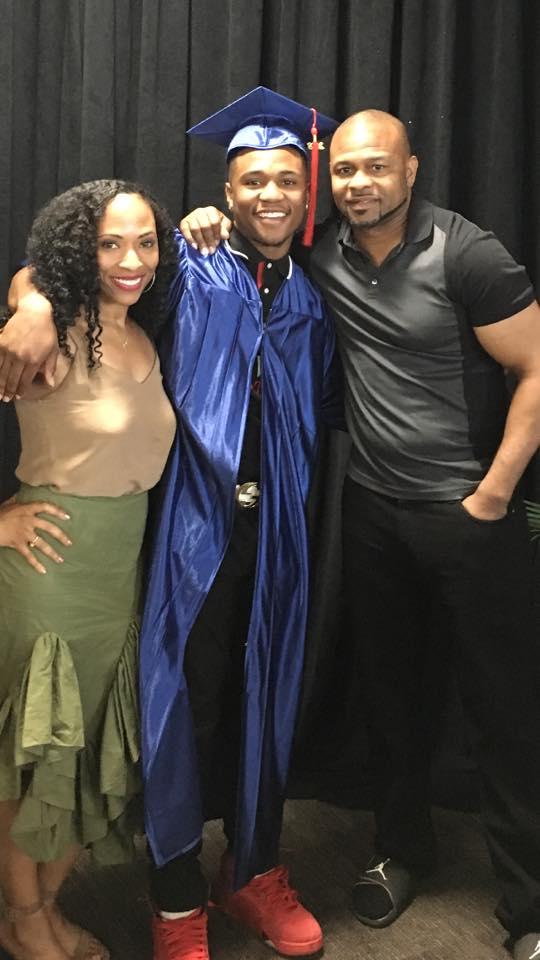 5'10" Roy Jones III, was a point guard at Findlay Prep before he graduated in 2018; prior to that he attended Coastal Alabama Community College.