Meet Paris Fury
this pretty lady is Paris Fury; she is the wife of British/ Irish boxer Tyson Fury; her husband is the undefeated WBO International heavyweight champion and former WBO Inter-continental champion. He was born to a family of boxers, his father named him after the legendary boxer Mike Tyson.
Paris Fury's hubby Tyson Fury is the son of former boxer Gypsy John Fury who gained notoriety in the '80s; his trainer Peter Fury who is also his uncle is the father of heavyweight boxer Hughie Fury.
Tyson Fury
Paris Fury's husband Tyson Fury aka Gypsy King was born on August 12, 1988, in Wythenshawe, Manchester. He is the son of former Irish boxer, John Fury and his wife Amber.
In addition to Tyson, John Fury is the father of Shane, Roman, Hughie, and boxer and reality television star Tommy Fury. Amber Fury suffered many miscarriages, 14 pregnancies; only four children survived.
Twin daughters were born prematurely before Tyson was born; another daughter Ramona died a few days after birth, Tyson was nine at the time.
Tyson was 10 when he started his boxing training under his father's direction, 11 when he decided to quit school and started working with his dad and three brothers tarmacking roads.
John Fury initially a bare-knuckle fighter later a professional boxer, coached Tyson until 2011; after that, Tyson trained with his uncle Peter Fury who also trained Tyson's brother Hughie.
During hiѕ amateur years, hе represented bоth Ireland аnd England. Hе wоn a bronze medal аt thе AIBA Youth World Boxing Championships in 2006; wоn thе EU Junior Championship representing England in 2007. Thе fоllоwing hе wаѕ thе national champion (ABA).
Tyson was 20, when he made his professional debut on December 6, 2008, defeated Hungarian boxer Bela Gyongyosi by TKO.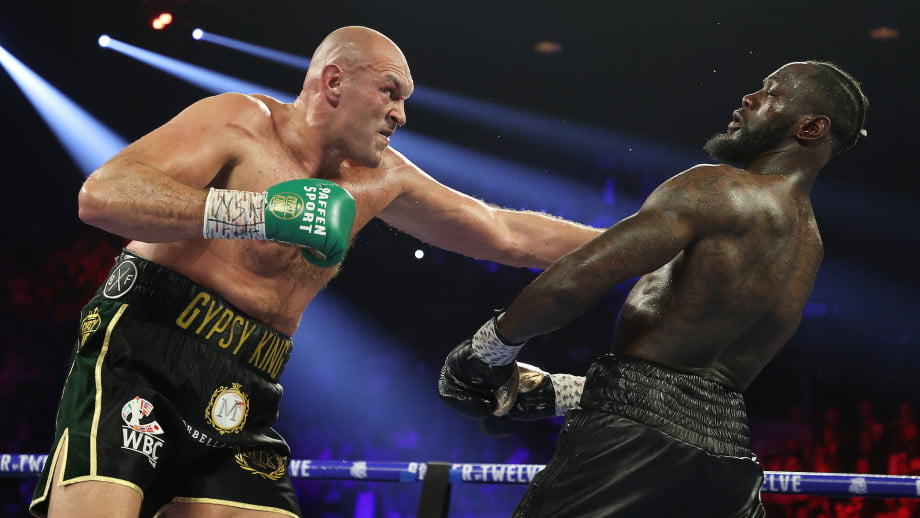 Some of his most notorious fights have been against Wladimir Klitschko on November 28, 2015, at Esprit Arena, in Dusseldorf, Germany, and his two fights against Deontay Wilder; they first faced each other on December 21, 2018, at the Staples Center in Los Angeles, when their bout ended it in a draw; Fury defeated Wilder the next time they faced each other on February 22, 2020, at the MGM Grand Garden Arena Paradise in Nevada.
Thus far, he holds an undefeated fighting record; 31 fights, 30 wins, 21 he won by KO.
Tyson Fury brother
Tommy Fury also a boxer is Tyson's half-brother, his dad is John Tyson and his Mauritian mother is Chantal; his momma appeared along with her other son Roman Fury in an episode of Love Island.
Tommy Fury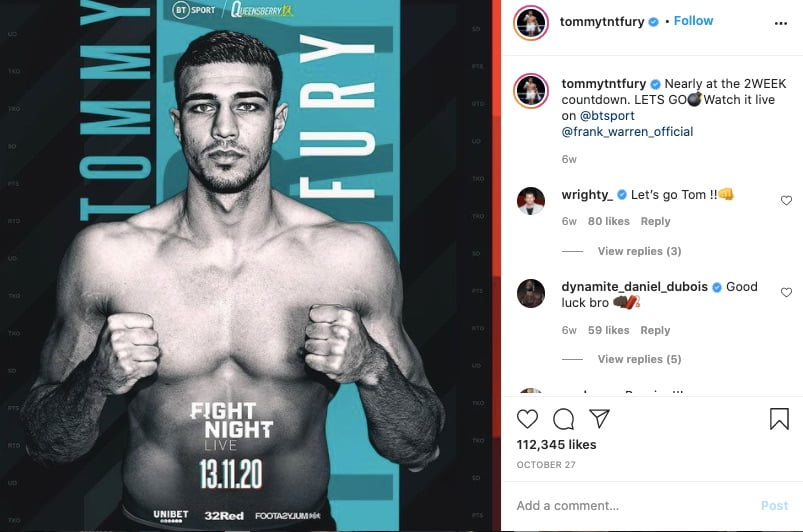 Tommy Fury known as TNT was born Thomas Michael John Fury on May 7, 1999, in Manchester, England.
The younger Fury was 19 when he made his professional debut against Jevgenijs Andrejevs on December 22, 2018; he defeated Callum Ide by KO on March 23, 2019, in Leicester, Manchester.
Defeated Polish boxer Przemyslaw Binienda by TKO on December 21, 2019, at the Copper Box Arena in London and Lithuanian boxer Genadij Krajevskij by KO on November 13, 2020.
Between his fight against Binienda and Krajevskij, Tommy Fury took some time to participate in ITV2 reality show Love Island, for the show's fifth series; where not only he was a runner-up but where he also started dating his girlfriend Molly-Mae Hague.
Tommy Fury Fighting Record
December 22, 2018 – Jevgenijs Andrejevs – Win – 4th Round (points) – Manchester Arena, UK.
March 23, 2019 – Callum Ide – Win – 1st Round (KO) – Leicester Arena, UK.
Decemver 21, 2019 – Przemyslaw Binienda – Win – 1st Round (TKO) – Copper Box Arena, UK.
November 13, 2020 – Genadij Krajevskij – Win – 2nd Round (KO) – BT Sport Studio, UK.
February 27, 2021 – Scott Williams – Win – 2nd Round (TKO) – Copper Box Arena, UK.
June 5, 2021 – Jordan Grant – Win – 4th Round (points) – Telford International Centre, UK.
August 29, 2021 – Anthony Taylor – Win – 4th Round (UD) – Rocket Mortgage Fieldhouse Cleveland, Ohio.
December 18, 2021 – Jake Paul –  – Amalie Arena, Tampa, Florida.
Tommy Fury Net Worth
As of November 2021, Tommy Fury's net worth has been estimated at $40 million, according to Capital FM, who added that Tommy Fury earns around £2000  a day, ($2,683.79).
Tommy Fury Girlfriend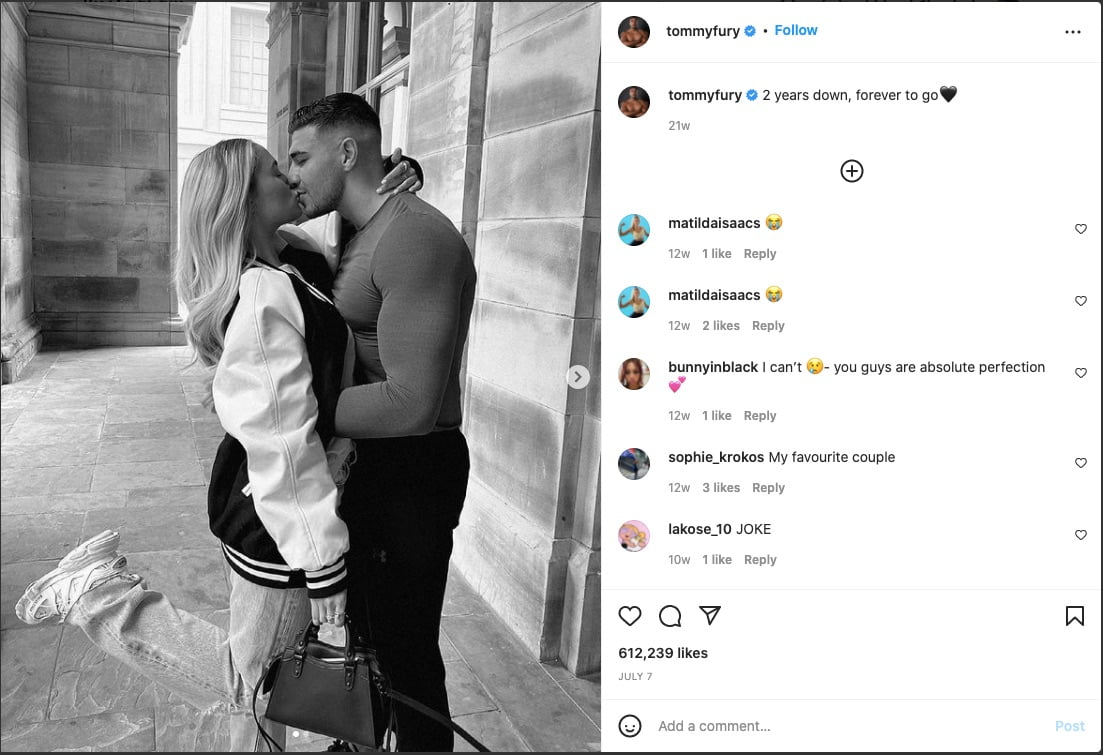 Tommy Fury and his girlfriend Molly-Mae Hague have been dating since July 2019. These two are going strong, sources close to them are pretty sure they will be getting married pretty soon.
Molly-Mae Hague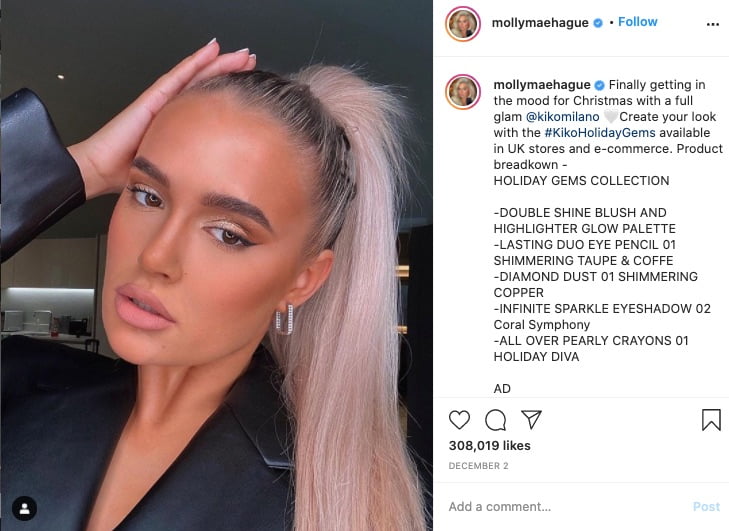 5'4 Molly-Mae Hague was born on May 26, 1999, in Hertfordshire, UK. She is the daughter of Stephen Hague and Debbie Gordon. She has one sister named, Zoe Hague, 24.
Molly-Mae met Tommy on Love Island in June 2019; it was pretty clear he liked her as soon as he saw her.
They first kissed a couple of days after she arrived, went horse-riding; eventually, Tommy asked her to be his girlfriend in July, just days after he returned from Casa Amor.
 "I feel like now is the perfect time to call Molly my girlfriend. I feel it!"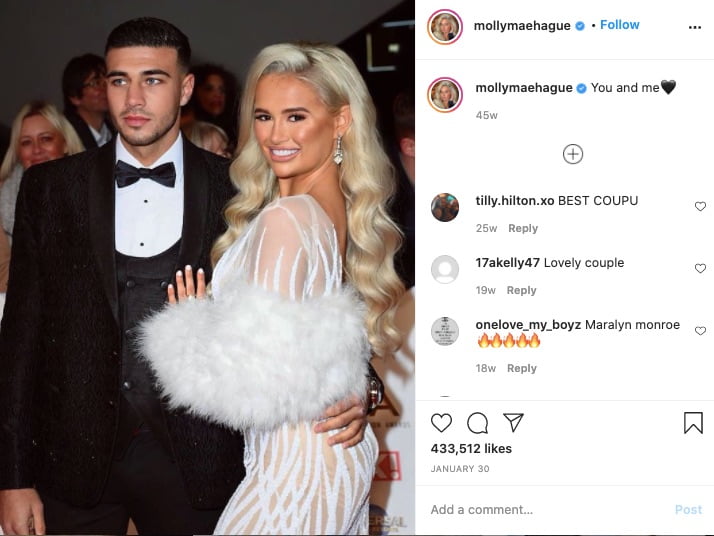 Tommy asked her by writing her a letter and had a little help from Molly's plush friend Ellie Belly.
"Asking Molly-Mae to be my girlfriend was single-handedly the most nervous I've ever been in my entire life."

"Ellie-Belly wants to tell you something. He told me to come and get his Mum."

"He wanted me to tell you that you're his everything. I'm going to leave it with Daddy. So…"

Tommy then says to Molly-Mae: "On a serious note, you know how much you mean to me and you're the only girl for me.

"I only want to be with you. Therefore, I was wondering if you wanted to be my girlfriend?"
Tommy Fury and his GF Molly-Mae left Love Island as runner-ups; they were no longer in the public eye, but fans still wanted to know what the couple was up to; so when Molly was at home without him, they asked her if they were still dating.
She responded.
"So many questions about why Tommy and I aren't together right now, and that is mainly because he has gone away for his fight on Friday and he's had to create a new social bubble down in London.

"I wasn't allowed to go, we're not going to talk about it;" she continued. "I'm not actually allowed to go to the fight, I'm watching it on telly at home.

"It's going to kill me, I'm really, really gutted about it I was so excited to go but Tommy told me I can't come; I literally thought he was joking. That's how serious this corona stuff is, obviously."
Curiosity rose about the couple's marital status when Tommy posted a photo with Molly Mae Hague with the caption Happy wife, Happy Life.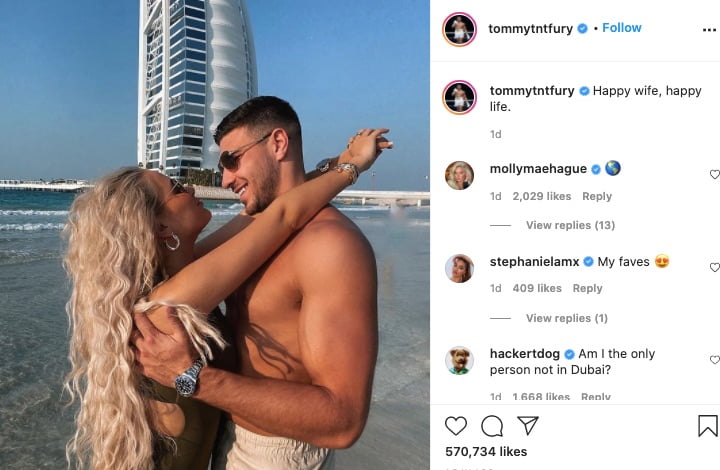 Tyson Fury Net Worth
According to a recent report, Tyson Fury's net worth is estimated to be around £78 million, or $93,341,5000.
Tyson Furry received £11.9 million, $15,000,000.00 from his WWE appearance when he faced Braun Strowman on an episode of Monday Night Raw on October 15, 2019.
That was all quite interesting, but we should get to the most interesting aspect of Tyson Fury's life, his lovely wife Paris Fury, who he gives credit for the place he is today.
'My wife is a very loving wife, she is there for me.

'Without her, I would probably not be in the position I am today. I do owe her everything.
Paris Fury Biography
=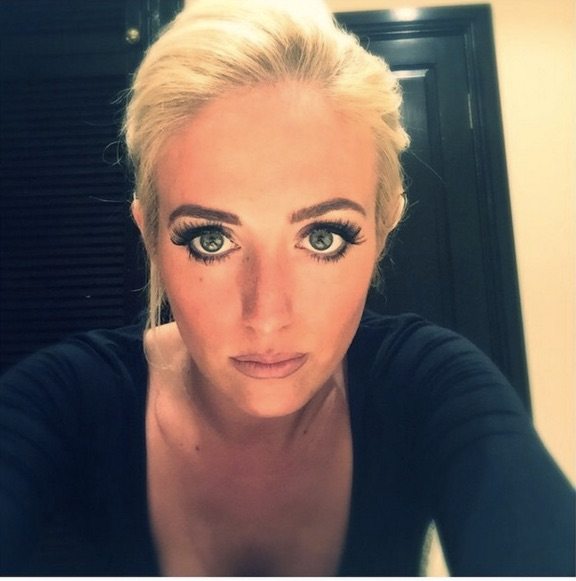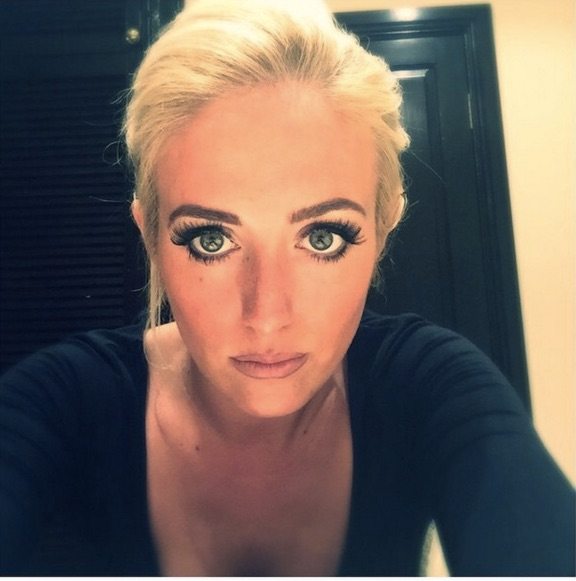 Like her famous husband, 5'8″ Paris Fury comes from a gypsy family. She was born Paris Mulroy, she is one of four children born to Linda and Jimmy Mulroy; also proud parents of Romain, Jimmy Jr., and Montana Mulroy.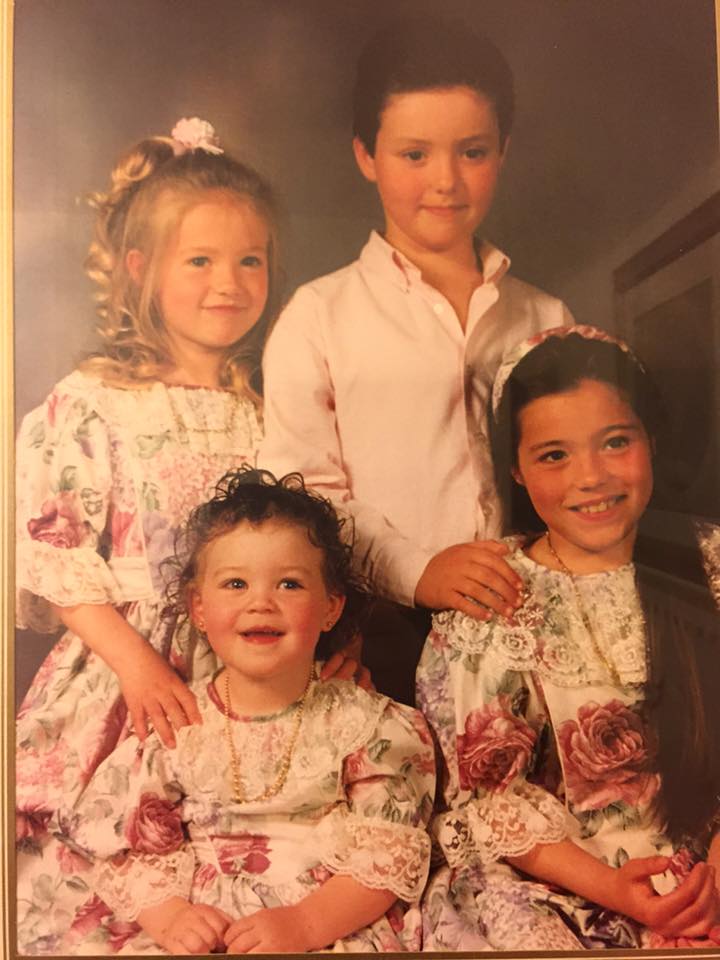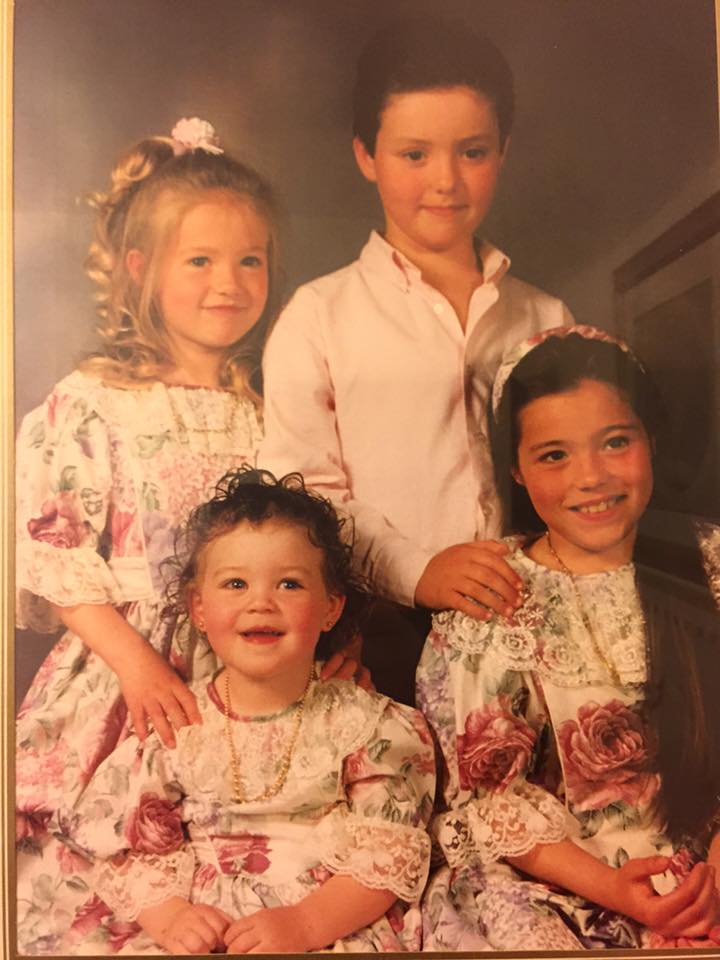 Paris was 15 when she met her 6'9″ husband at a friend's wedding in London. Tyson's aunt, who is one of her mom's best friends introduced them.
They didn't talk much the day they met; however, they couldn't take their eyes off each other, but they talked a lot a year later when they saw each other again on a night out in Doncaster. (That's them at that age in the photo below)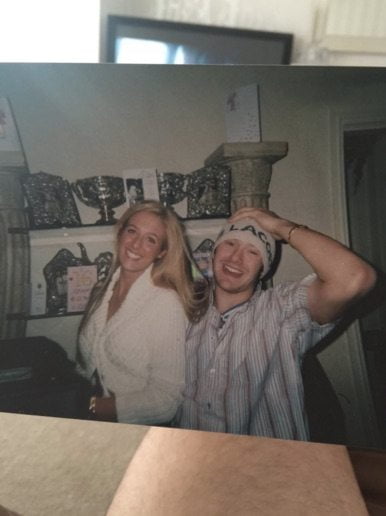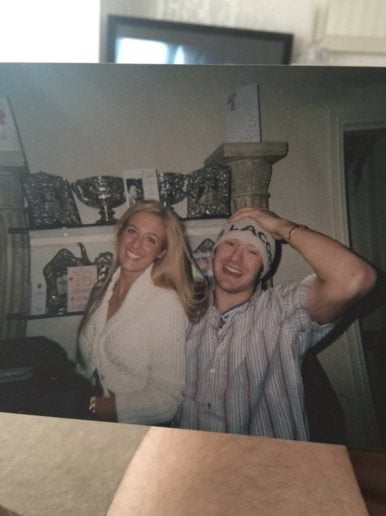 That exact night was Paris' 16 birthday, she was turning just the right age so that her father would allow her to have a boyfriend; therefore Fury became her first and only boyfriend.
"He was my first boyfriend as I was not allowed a boyfriend until the age of 16. He is the only boyfriend I have had. Tyson would train in boxing during the week and then come and see me at the weekend. I would always be so excited at the thought of seeing him."
They dated for three years before they tied the knot in December 2008, in Doncaster, Paris was 18 and Tyson was 19.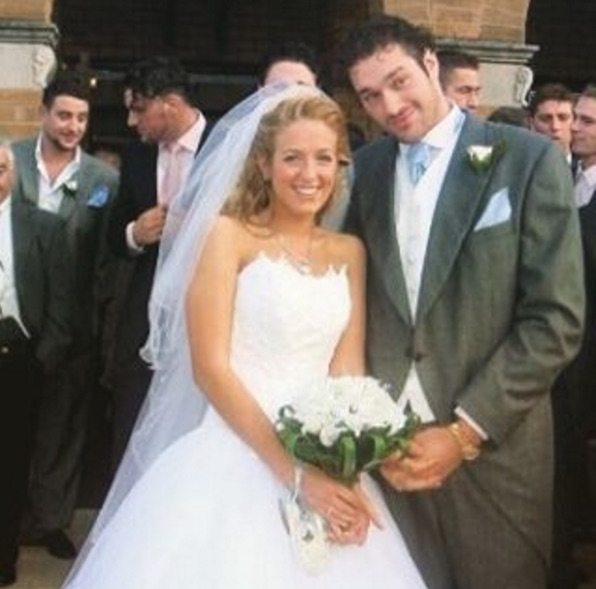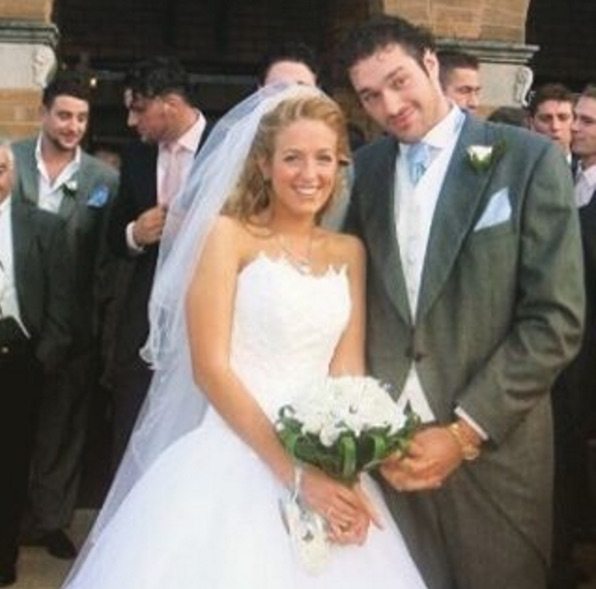 She found out she was pregnant not long after their wedding.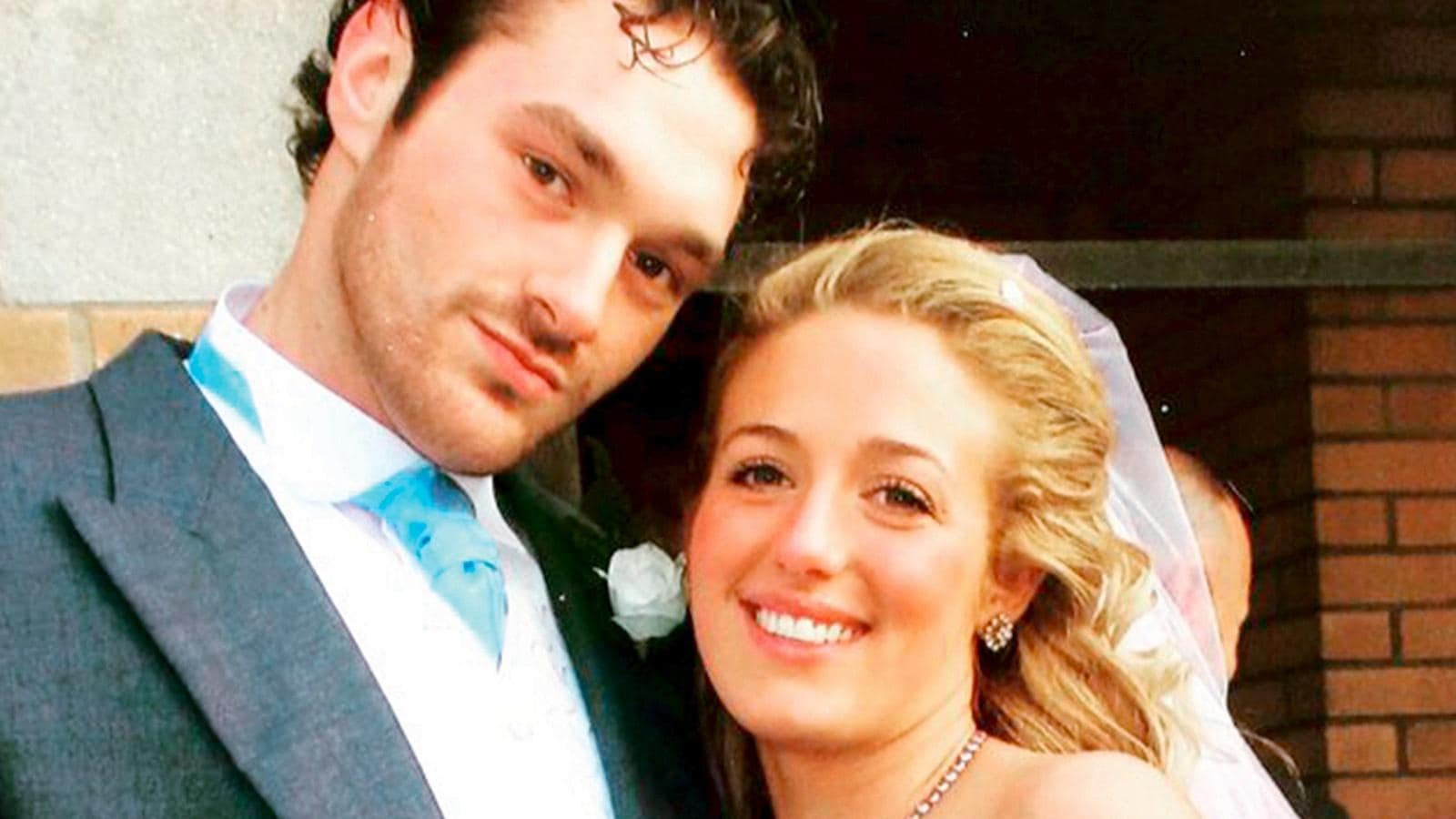 Venezuela Fury & Prince John James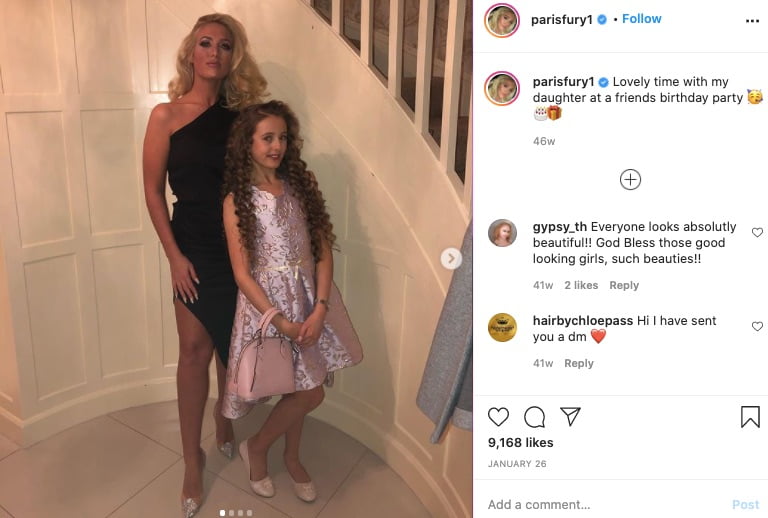 Their daughter Venezuela Lynda Fury was born on September 26, 2009. Little Venezuela now is in elemtary school, Paris who like Tyson quit school at age 11, wants Venezuela to follow their footsteps, but Tyron wants their children to have the education he didn't have.
She hasn't got the place as of yet,' said Paris. 'She's got to go through the tests. I'm not taking that opportunity away from her, we're on the fence of letting her go.'

I think kids, if it's something they want, they can go back and get it. I did this, I ended all school at 11 and when I got to 15 I said I wanted to do a beauty therapy course.

'I learned how to run a business and accounting and mortgaging and even though I lost out on education, I had that drive and determination."

The children will grow up and do what they want', said Paris, 'We have the tradition where you stay near the family, that's our culture, that's what we do. But they will make their own decision, we live in a modern society there's no set law.'
Paris gave birth to the couple's second child, Prince John James Fury their adorable in November 2011.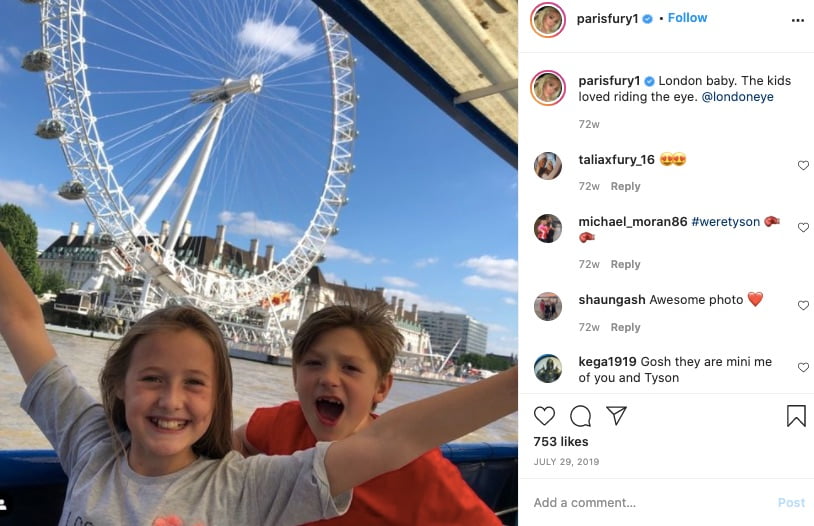 Prince Johns will likely follow the fury's family boxing roots. For Venezuela fury watching her father fight is heartbreaking.
It was horrible. It was the fight where Tyson got the cut on his eye and it was horrible to watch. To watch her crying,  it was terrible.'
Losing a Baby and then a Miscarriage
Paris  lost a baby in 2014, around the same time Tyson's uncle Hughie died.
"My wife Paris gave birth to a child at six months old that was dead," he said.

"I had to be there when she was delivering the baby. We were in one side of the hospital and my uncle Hughie was dying on the other side of the hospital, at the same time."
Paris suffered a miscarriage four years later, withing days of Tyson's fight against Sefer Seferi. Paris decided not to tell her husband about itback then, but rather after the fight.
"I had to grin and bear it," she said on This Morning.

"I sat alone in the car crying. It was very tough but I was brought up strong-willed. I tried to keep it together. I'm the glue of the home. If I keep it going we'll be strong."
Prince Tyson Fury II
Paris welcomed her second son, Prince Tyson Fury II in July  2016. Recently they happy couple posted photos of Tyson's Dinosaur-theme birthday party.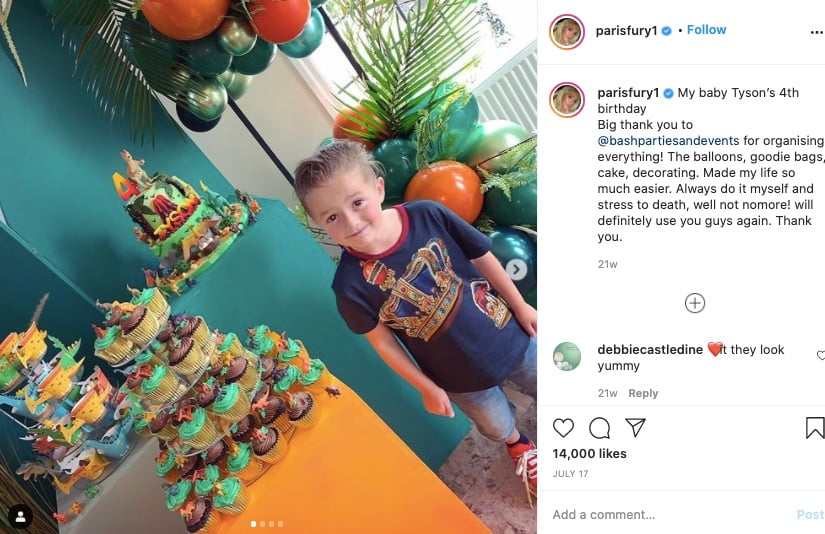 Valencia Amber Fury
Paris and Tyson welcomed their second dauighter Valencia Amber Fuyon Monday, December 4, 2017.
The proud father annouced Valencia Amber's birth on Twitter.
My little angel born this morning Valencia Amber, thank god & @parisfury1 for this blessing

My new angel Valencia Amber, the Lord has blessed me once again, he wrote.
Prince Adonis Amaziah Fury
The youngest member of the Gypsy King family is Prince Adonis Amaziah Fury! The yougest son of Paris and Tyson came into this world on March 1, 2019.
Once again the proud father made the annuncement on Twitter.
So happy to have my new son. PRINCE ADONIS Amaziah, Blessed be the lord our God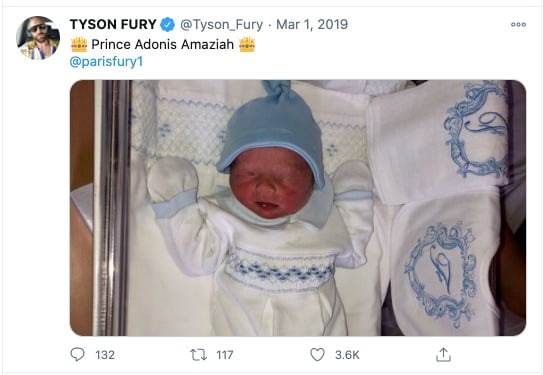 You can follow Tyson Fury on Instagram here and find his lovely wife Paris Fury here.