Lakiha Spicer
Have you met Lakiha Spicer? She is the beautiful and supportive wife of former boxer Mike Tyson.  You should know that Mrs. Spicer is the former heavyweight champion's wife #3.
Before his retirement 2002, Tyson help a fighting record of 50 wins, (44 by KO) and 6 losses. Some of his most notorious fight were against Lennox Lewis, Donovan Ruddock, Buster Douglas, and Evander Holyfield.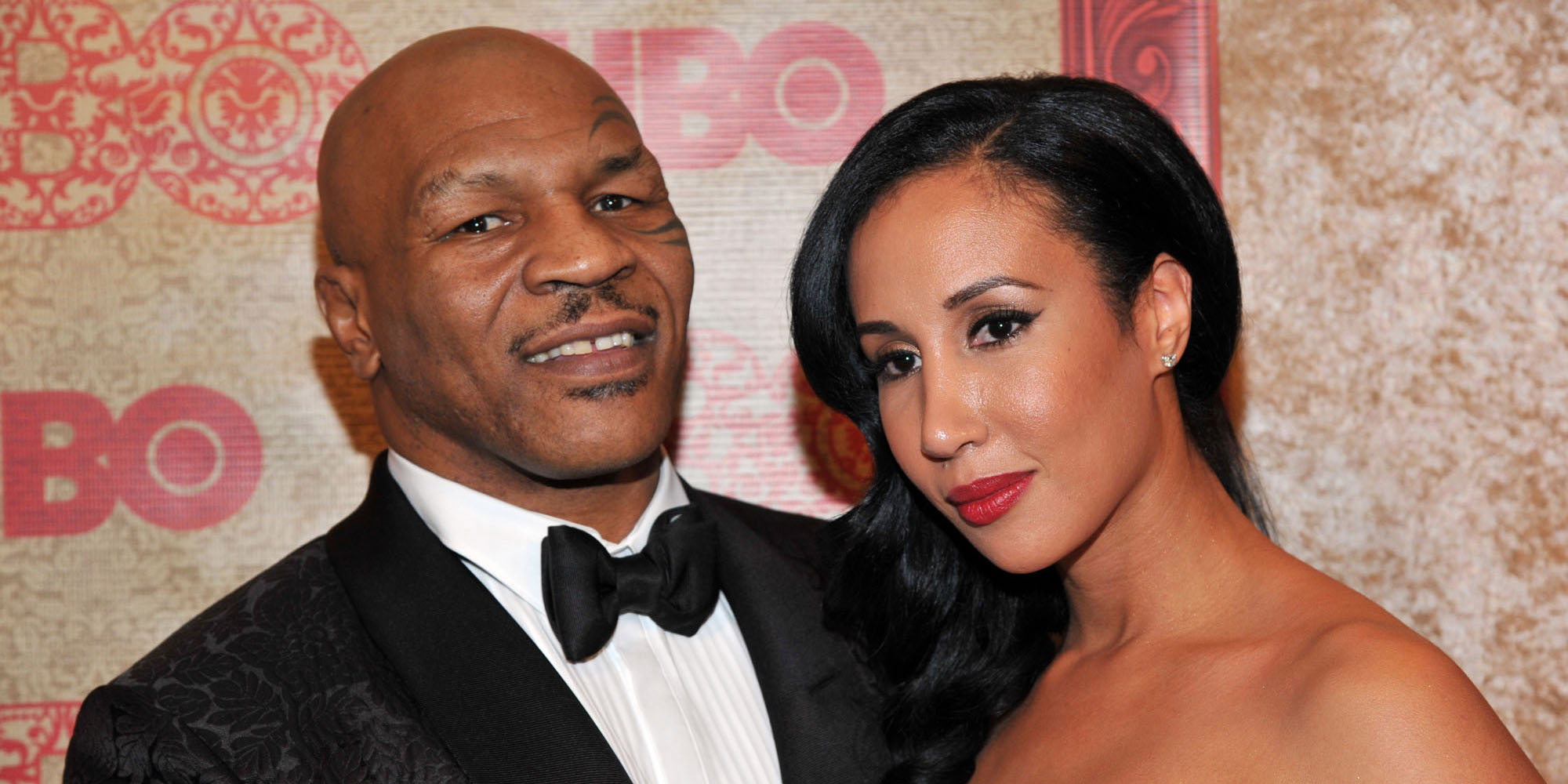 Mike Tyson vs. Evander Holyfield Fights
Evander and Mike Tyson faced eachother twice, first on November 9, 1996, when Holyfield won by TKO in round 11th and subsequently on  June 28, 1997, when Tyson bit Evander's ears twice.
The first bite, got the fight stopped temporarly, but the second bite, which was string enough  to take a piece of his ear off, ended the fight with Tyson disqulified.
Tyson and Holyfield were expected to face each other for a third fight on November 8, 1991; unfortunately, Mike Tyson sistained a rin cartilage injury and had no other option but to pull out of the fight.
Mike Tyson vs. Donovan Ruddock Fights
Donovan the Razor Ruddock first fight against Mike Tyson was on March 19, 1991, at The Mirage in Paradise, Nevada. Tyson won the bout by TKO in the second minute of round 7.
Tyson won their second fight by unanimous decision on June 28, 1991, at the Mirage in Paradise, Nevada.
Both wins were a sweet moment for Tyson who came from a horrible loss to Buster Douglas by KO on February 11, 1990, around the same time he and ex-wife Robin Givens started divorced procedures and Don King and Bill Cayton embarked on a nasty fight over his contract.
His loss to Douglas, was hoever according to Tyson one of the greatest moments of his career.
"I needed that fight to make me a better person and fighter. I have a broader perspective of myself and boxing."
Mike Tyson vs. Lennox Lewis
The one and only fight for the heavyweight championship came on June 2, 2002. Lennox who held the IBO, Lineal, IBF, and WBC titles knocked Tyson out in round 8th (2:25).
Their fight televised by pay-per-view generated #1.85 million buys in the United States, $106.9, wotrldwide.
Retirement
Prior to his retirement Mike fight against Clifford Etienne, on February 22, 2003, with Tyson  winning the bout by TO in the first round. He subsequently loss to Danny Williams by TO (4th round) on July 30, 2004 and then to Kevin McBride on July 11, 2005, at the MCI Center in Washington, D.C.
He announced his retirement from boxing on June 11, 2005, just before  the sixth round of his fight against Irish boxer Kevin McBride.
"I'm not going to fight again. I haven't got the fighting guts or the heart any more," said Tyson, then 38 years old.

"I was just fighting to pay off the bills," he added. "I'm not an animal anymore."
McBride had nothing but respect for Mike.
"He's a tough warrior," the 32-year-old McBride said of Tyson.

"He's perhaps one of the greatest warriors of all time. I just got him at the right time."

"I don't know if it's the end of the road for Mike Tyson, but it sure is the start of the road for me," said McBride.

"This win was for the pride of Ireland. I proved everyone wrong."
WWE
Mike particpiated on the Woprld Wrestling Federations events, first at Wrestlemania XIV on March 29, 1998, and then on March 23, 2020 at Double or Nothing in Jacksonville Florida.
Exhibition Fights
Finding himself up to his neck in debt, Mike Tyson returned to fight in 2006, for a four-rounds fight against Corey T-Rez Sanders.
"If I don't get out of this financial quagmire there's a possibility I may have to be a punching bag for somebody".

"The money I make isn't going to help my bills from a tremendous standpoint, but I'm going to feel better about myself. I'm not going to be depressed", explained Tyson about the reasons for his "comeback".
The bout held at the Chevrolet Centre  in Youngstown, Ohio was not well received by fans, Mike however said he had a nice time.
"I had fun, but I didn't expect for it to be that hard," Tyson said.
He will fight Roy Jones on November 28, 2020
Marriages & Children
Mikey Lorna & Kimberly Scarborough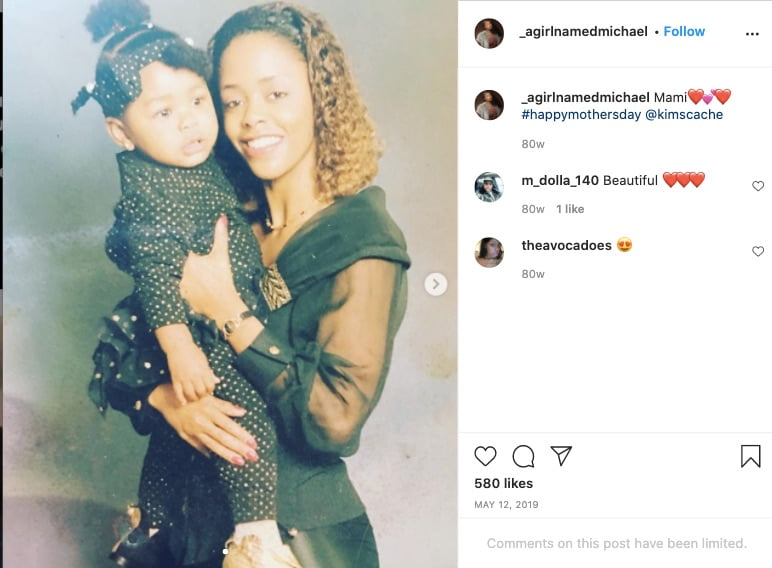 There isn't much information about Kimberly Scarborough except that she is a former model, Mickey Lorna was eight-months old when her famous father admitted he was her father in March 1991.
Robin Givens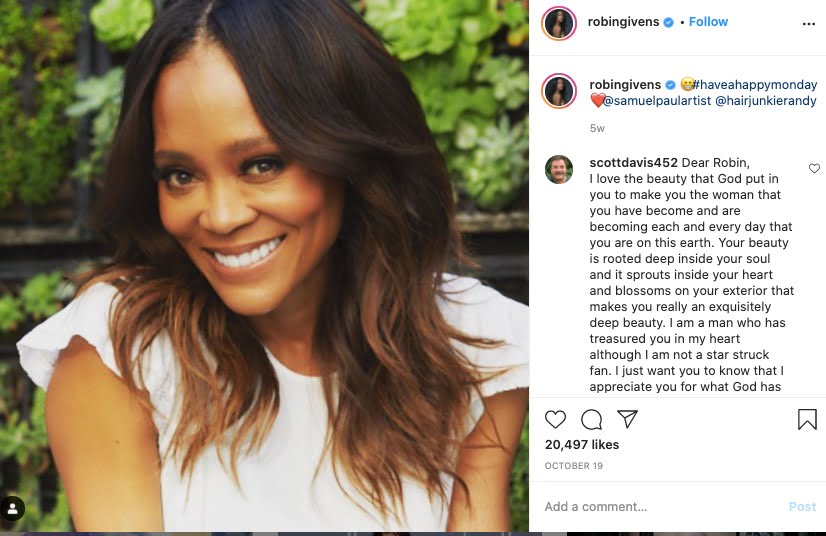 Tyson and former model Robin Givens aka wife #1 tied the knot on Febryary 7, 1988; their marriaged which ended on February 14, 1989, was tumultous and gave tabloids something to write about and get rich from for a long time.
Robin  said her marriage to the former boxer had been a complete nightmare; describe her life with him as a complete .
"Life with him is torture . . . pure . . . worse than anything I could possibly imagine,"
"There are times when I thought I could handle it, and just recently, I've become afraid. I mean very, very much afraid. For instance, in Russia, I was afraid. Michael is a manic depressive."
She later filed for divorced citing spousal abuse and received a temporary restraining order against him.
Monica Turner, Amir & Rayna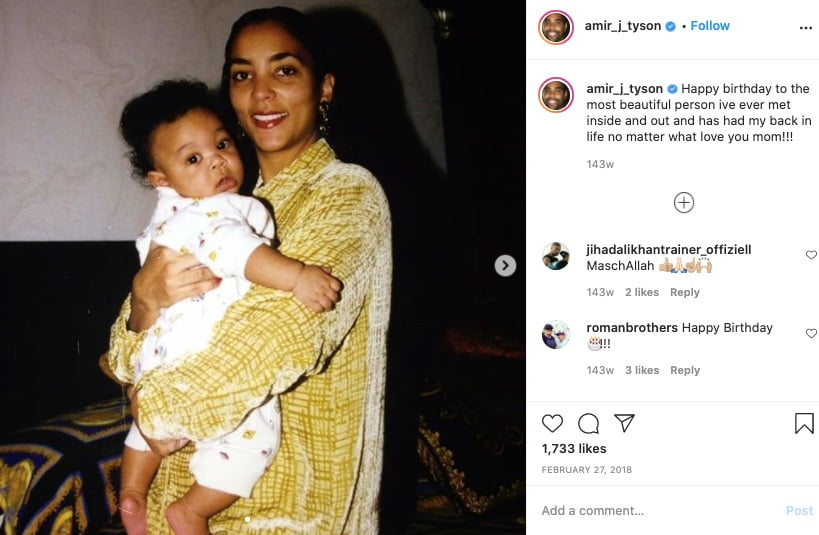 Pediatric resident at Georgetown University Medical Center Monica Turner and Tyson exchanged vows on April 19, 1997. The couple has two children; Rayna born in February 14, 1996 and Amir born on August 5, 1997.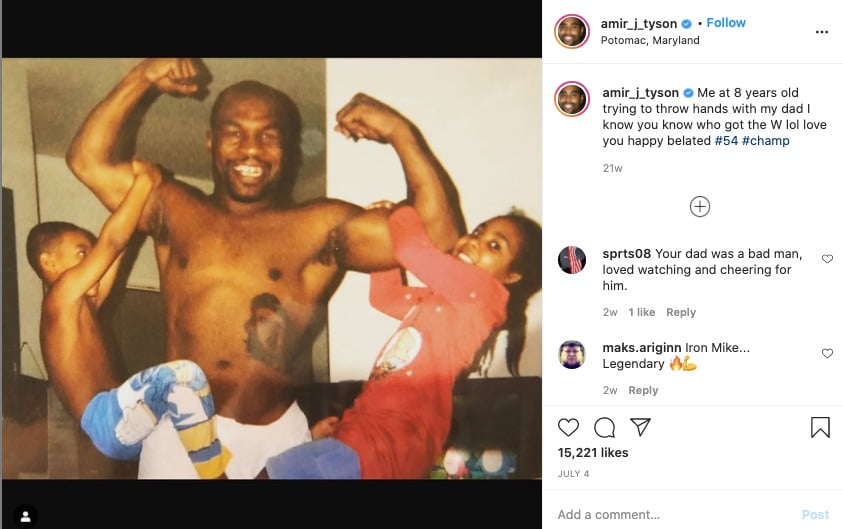 Monica said she found outr, Mike has been unfaightful during their five-year marriage, therefore she filed for divorce in January 2002, the proiceeding came to an end on January 134, 2003, they share custody of their children.
Exodus, Miguel and Sol Xochitl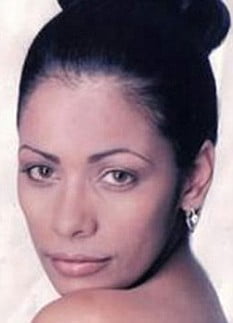 Phoenix, Arizona native Sol Xochitl came toTyson's life in the early 2000s' they dated for a while and welcomed two children during their relationship, Miguel Tyson born in 2002 and daughter Exodus born in 2005.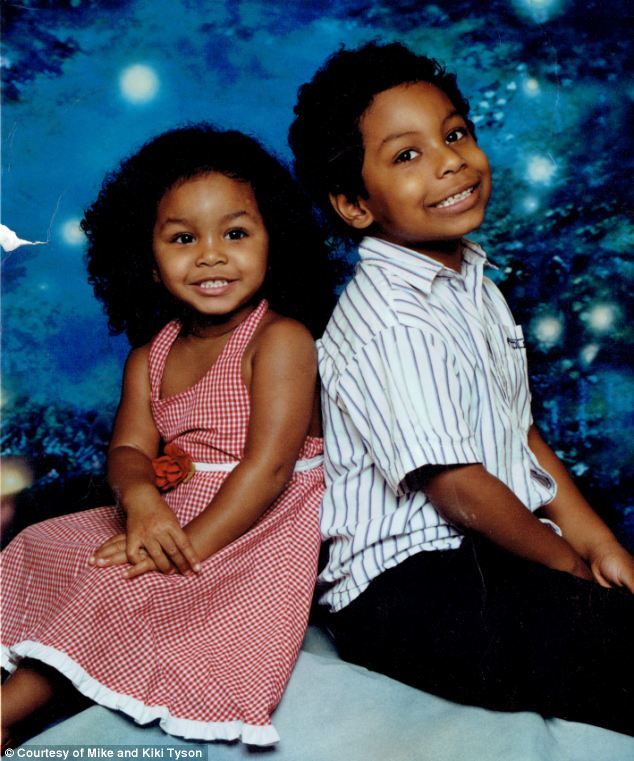 Little Exodus was 4, when she died she git tangled in a cord attached to a treadmill machine, her brother Miguel found her called Sol, who tried to revive her but to no avail.
"Somehow, she was playing on this treadmill, and there's a cord that hangs under the console; it's kind of a loop".

"Either she slipped or put her head in the loop, but it acted like a noose, and she was obviously unable to get herself off of it."
Lakiha Spicer, Milan & Morocco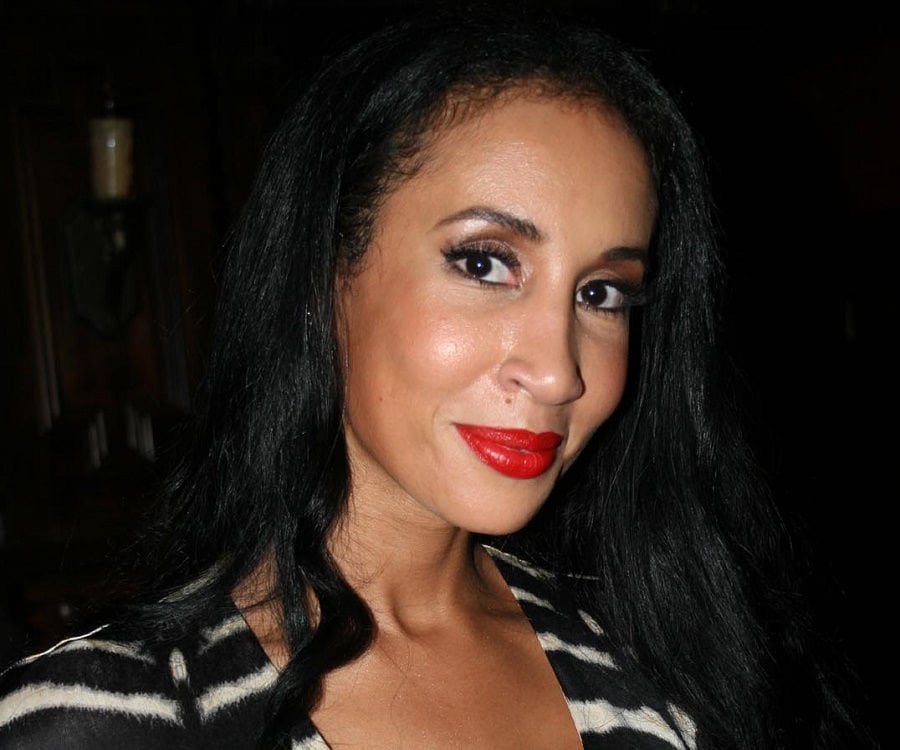 Lakiha "Kiki" Spicer was 32 when she and Mike tied the knot on June 6, 2009 at the La Bella Chapel in Las Vegas, Nevada.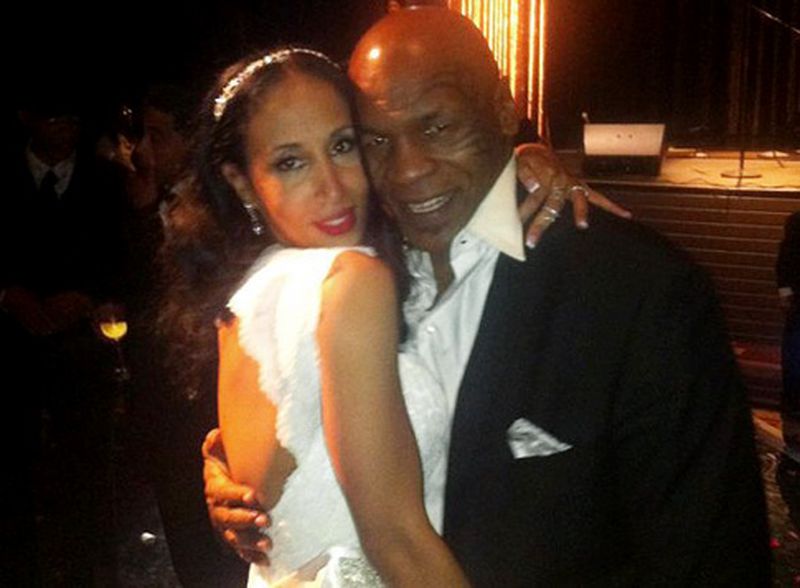 She was born on June 11, 1976, in Philadelphia; she is the daughter of Rita Spicer and Clarence Foler formerly known as Shamsud-din Ali and Faridah Ali, also proud parents to her older brother Azheem Spicer.
Life hasn't been easy to Lakiha Spicer either, her dad Clarence went to jail for murder in the 70s'
Mike has given credit for ntransforming his life, but don't get us wrong,  she turned his life in the best poossible way.
Without my wife, I'm a savage animal…I look at women differently as I get older. When I was younger, I viewed them as pleasure. Now that I'm older, I look at them as the half. It makes me realize that I'm a man. And at this stage in my life, they're my teachers. If a man doesn't have a little bit of fear of his wife, he's not living his life right."

"That's why I got married three times, 'cause I can't live without a wife. If I don't have a wife, I'll kill myself. That's real talk. I need somebody to listen to. I'm a soldier. I can't think on my own, I need somebody to do it…I know myself."
Ironically Lakiha met her husband at one of his fights when she was a teenager, Mike was 23, It was until 2000 that they reconnected and started dating.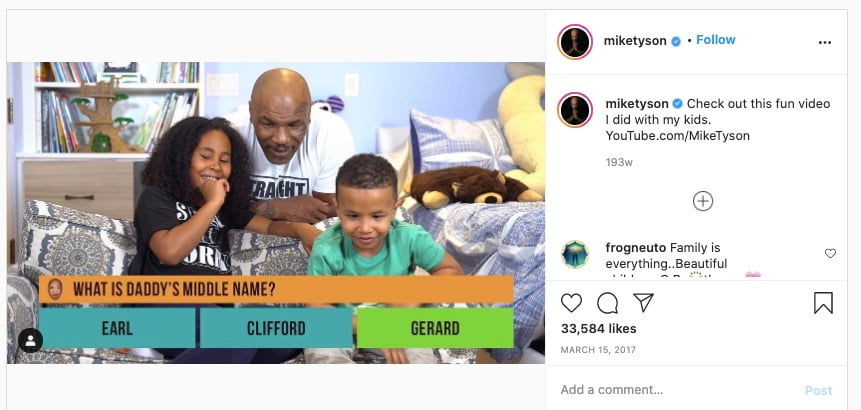 Despite the ups and downs of their relationship Lakiha Spicer remained by his side; their relationship grew stronger when they welcomed their daughter Milan in December 2008; they laterwelcomed their second child, son Morocco born on January 25, 2011.